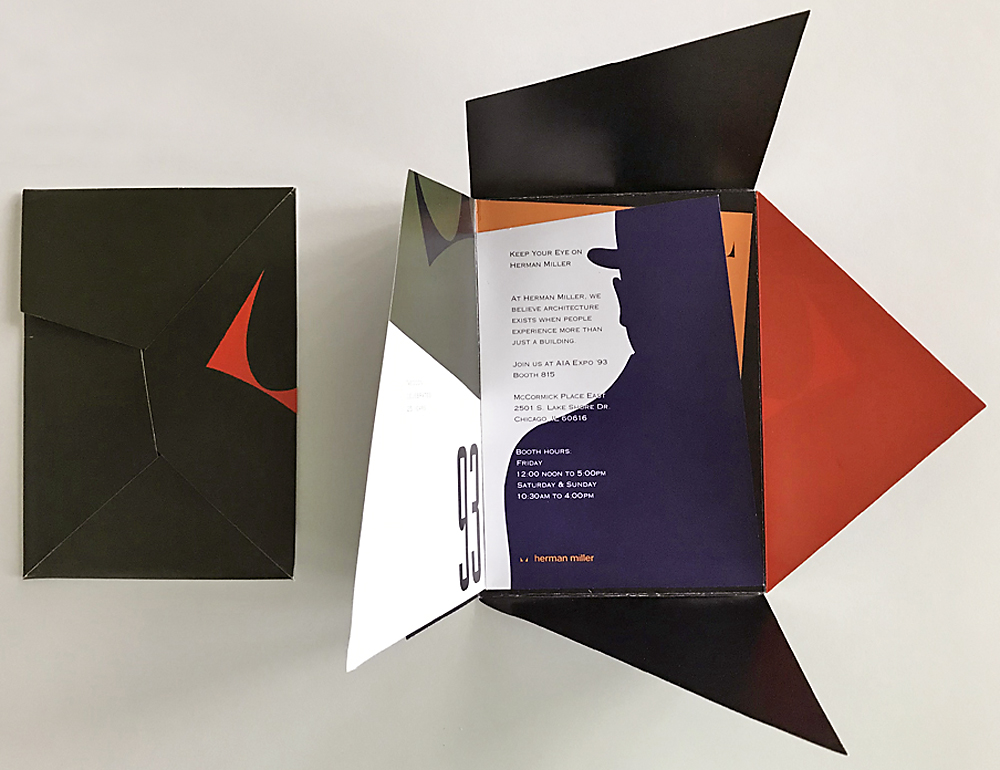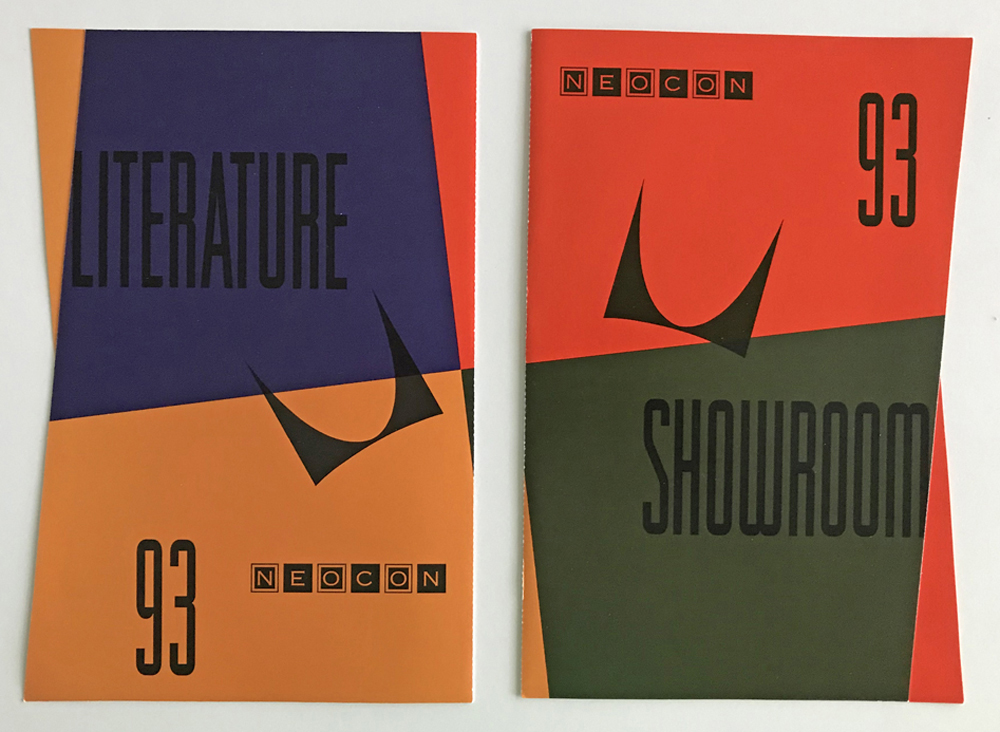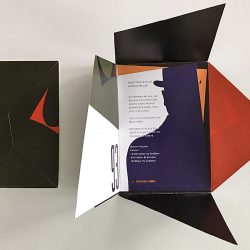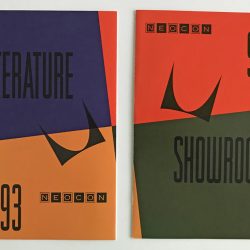 Neocon invitation, showroom guide, button, and name tag
Size Invitation: W 4.25" x H 6", Showroom guide: W 6" x H 9", Button: Dia 2"
Paper/Material White coated cover, white, uncoated text
Techniques Invitation and Showroom guide: Offset printing, 5 spot colors plus gloss coating. die cut, scored, folded, assembled.
Name tag: White uncoated, 3 spot colors. Printed 8 up, scored, perforated.
Copyright Herman Miller Inc.
Artifact Type Original (3 each of 3, 2 buttons)
ID Number 6074