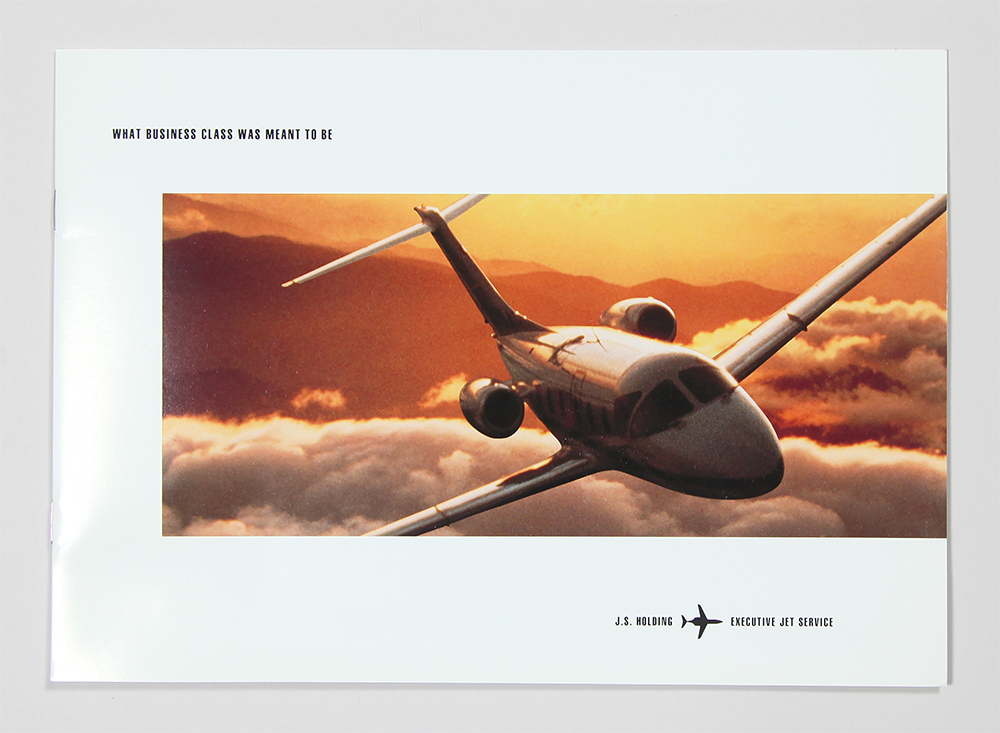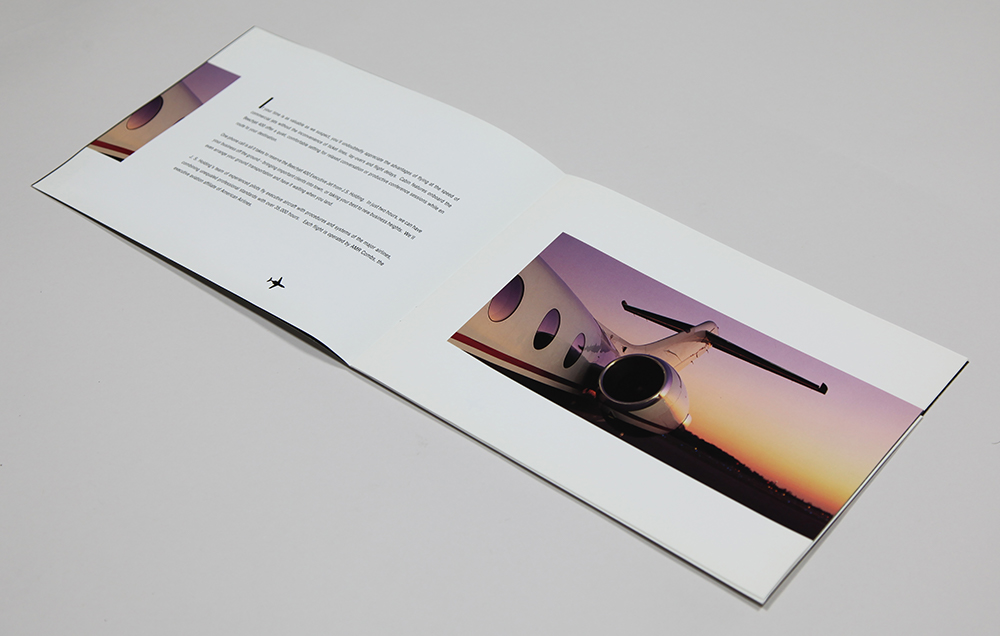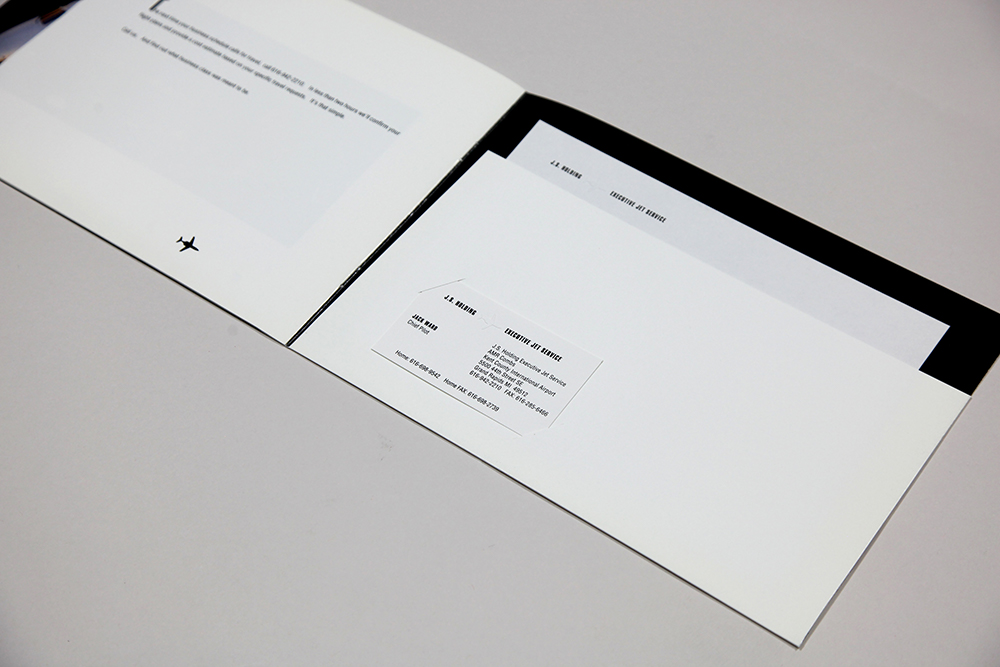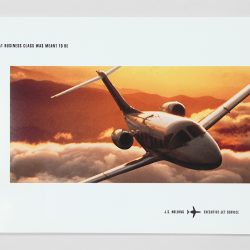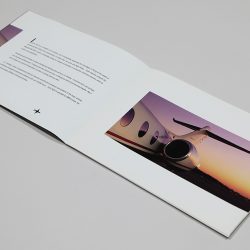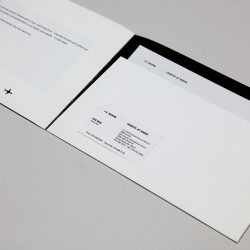 A leasing brochure for Autodie's jet. A pocket at the back holds a business card and small stationery.
Size Brochure: w 10.25" x h 7.25"
Printer/Producer The Etheridge Company
Paper/Material Brochure: gloss coated cover
Stationery: white Beckett Concept recycled text and cover
Techniques Brochure: offset printing, 4c process. Diecut, scored, folded, saddle stitched.
Stationery: offset printing, 1 spot color plus embossing.
Copyright Not Specified
Artifact Type Original (3) plus stationery system (3 each of 3)
Donor Square One Design, Bill Lindhout, Leslie Black
ID Number 4399