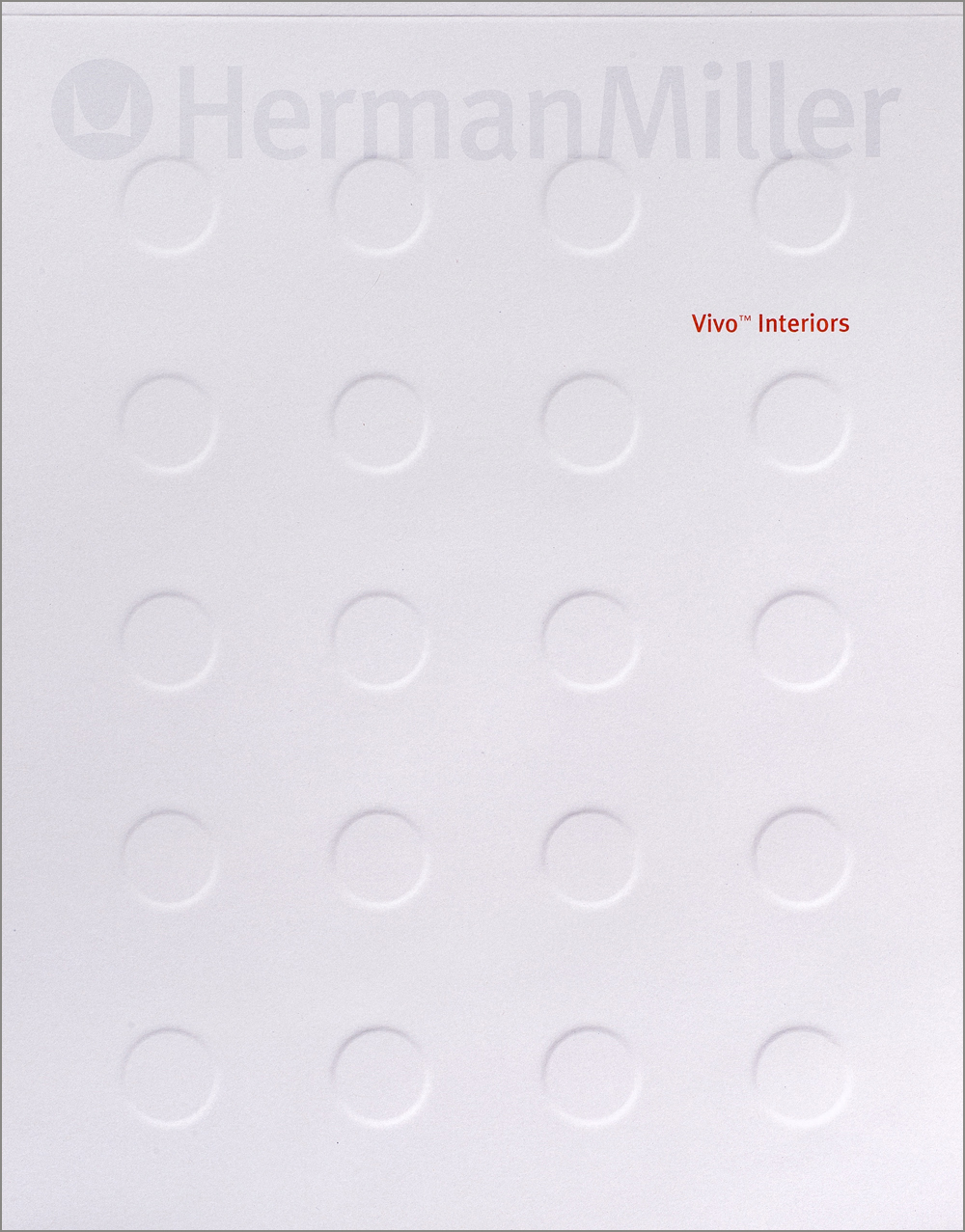 This brochure introduces the Herman Miller Vivo office system. It includes product photographs, details, features, colors/finishes, product vocabulary, and product layouts.
A white debossed cover refleccts the crisp, clean look of the product and picks up the circle pattern used as a visual element on the wall tile.
Size W 8.5" x H 11"
Printer/Producer SVH, Holland, MI
Paper/Material Mohawk Options, PC white cover and text.
Techniques Cover: Offset printing, 2 spot colors plus satin coating. Blind debossing.
Inside: 4 color process plus 1 spot color. Includes 5 foldout pages. Perfect binding at top.
Copyright Herman Miller Inc.
Artifact Type Original (2)
Donor Herman Miller Inc.
ID Number 3862