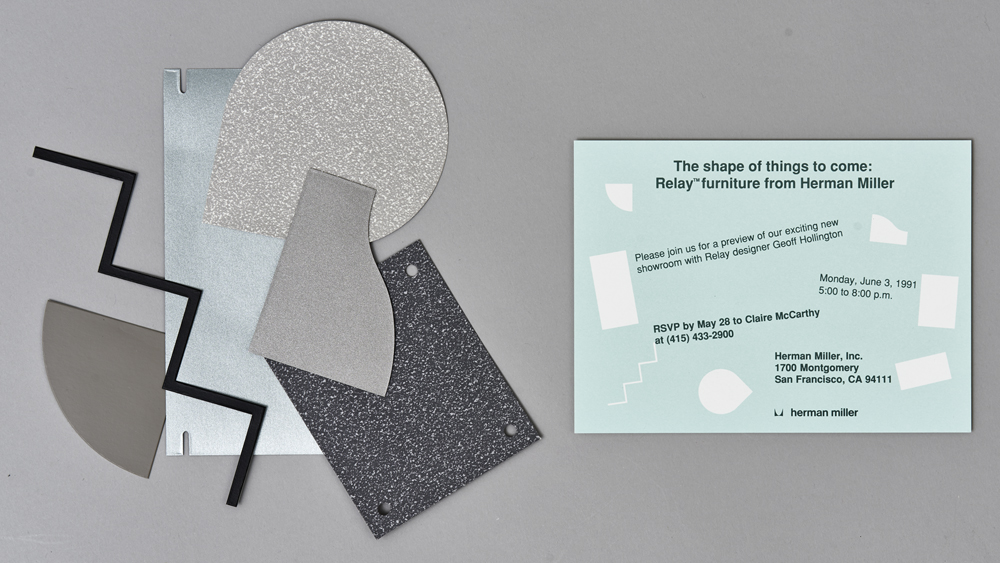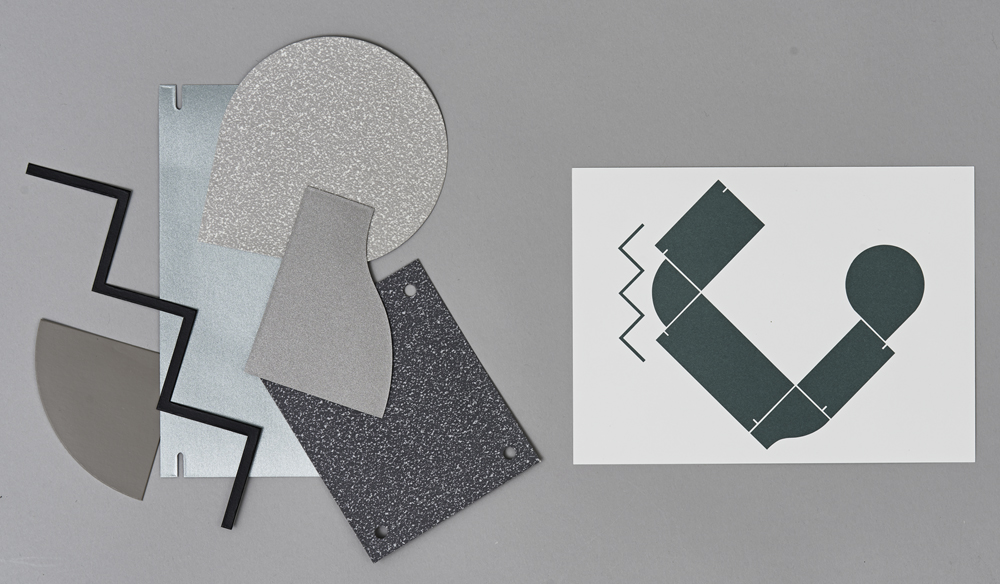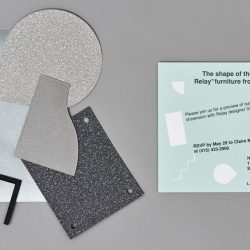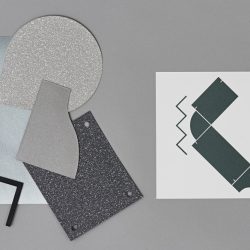 An invitation to preview Relay furniture from Herman Miller in the new San Francisco showroom. Die cut shapes of the product components are included so the invitee can configure a Relay furniture work space.
Size W 6.25" x H 4.5"
Paper/Material Various coated and uncoated cover
Techniques Invitation: Offset printing, 2 spot colors.
Furniture shapes: die cut
Copyright Herman Miller Inc.
Artifact Type Original (1)
Donor Kathy Stanton
ID Number 6663