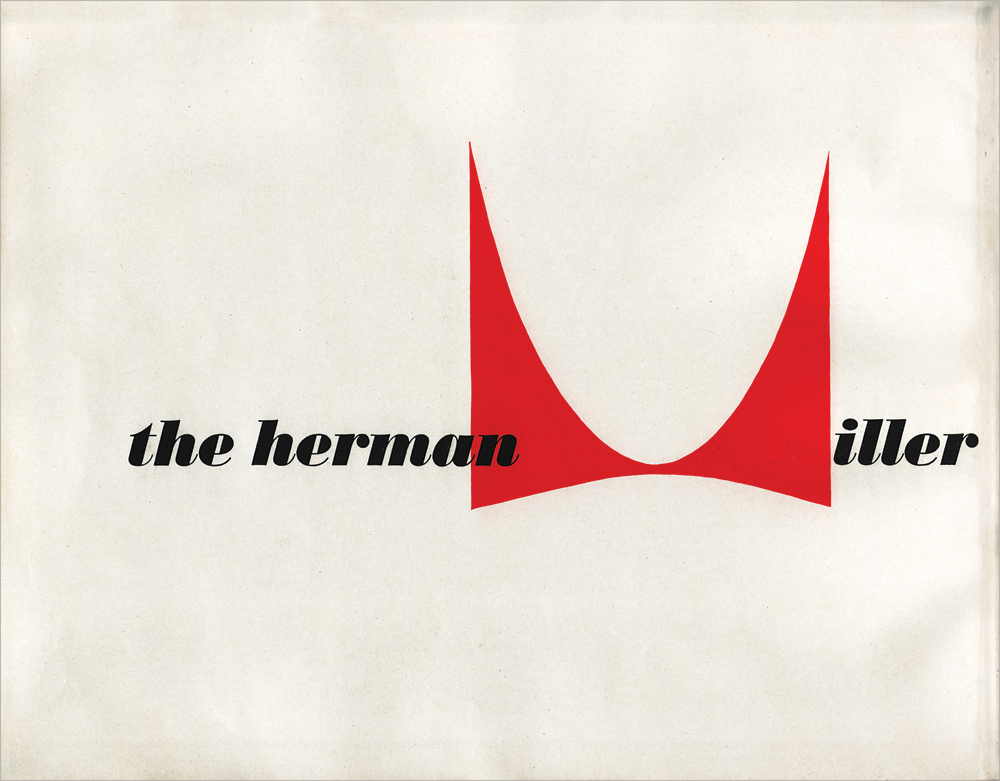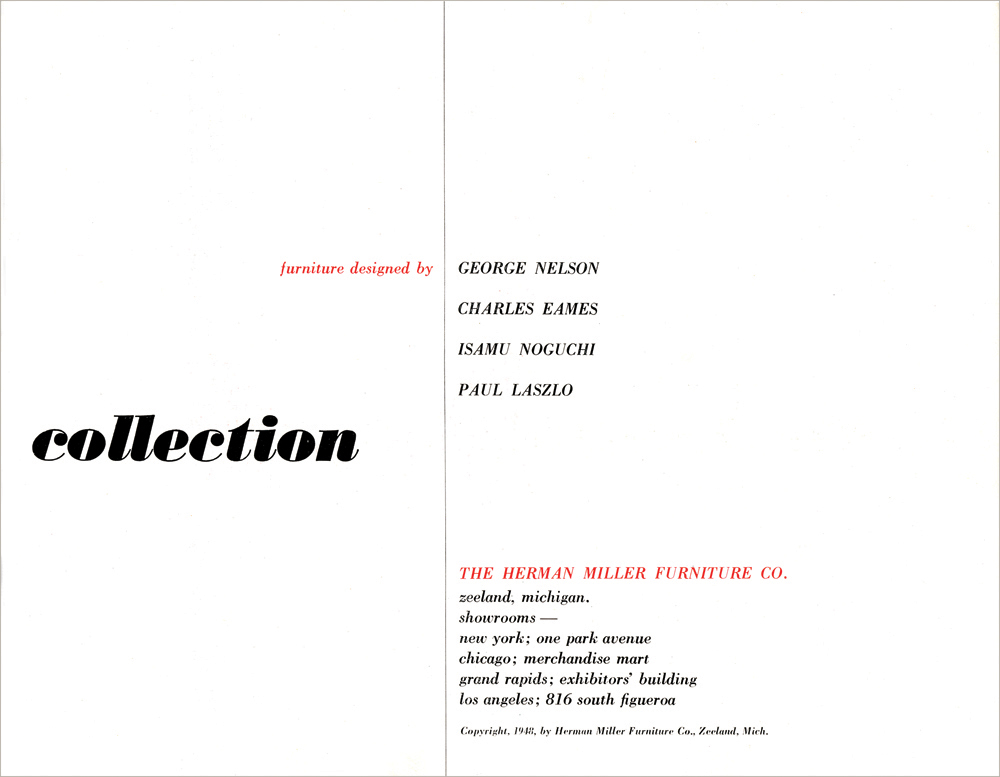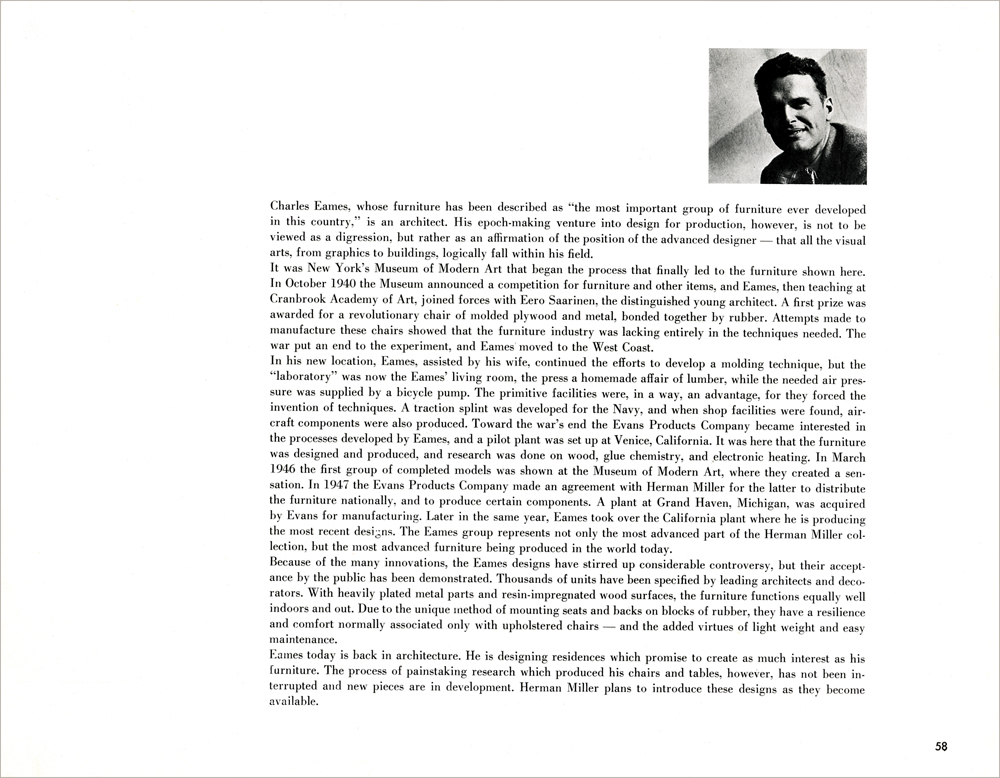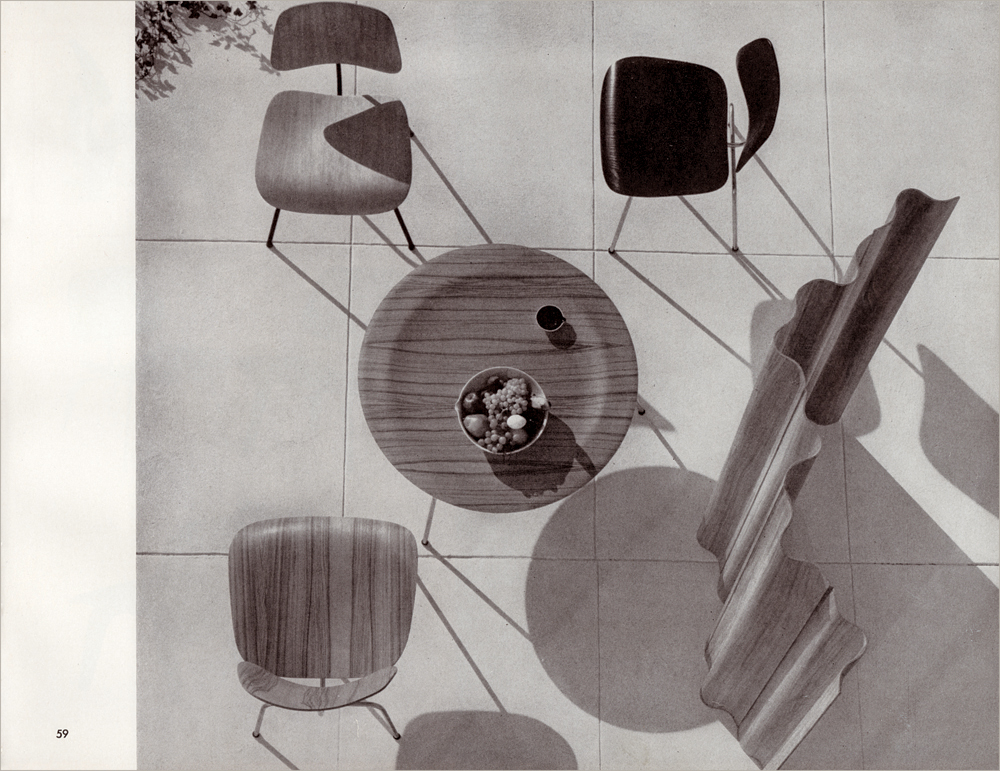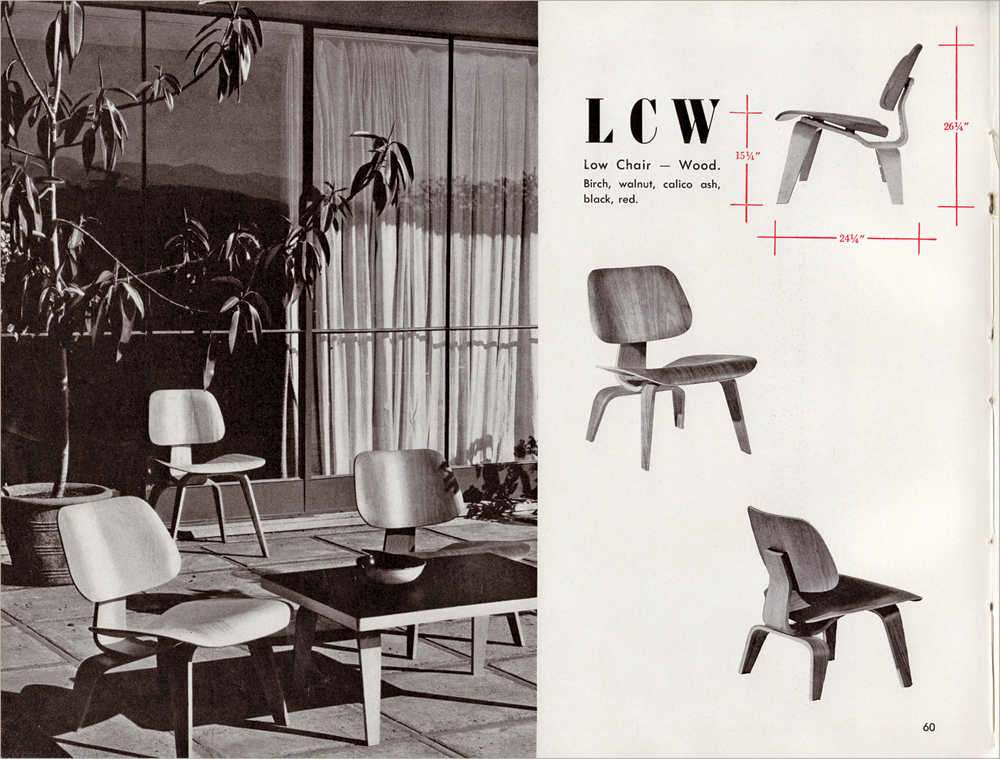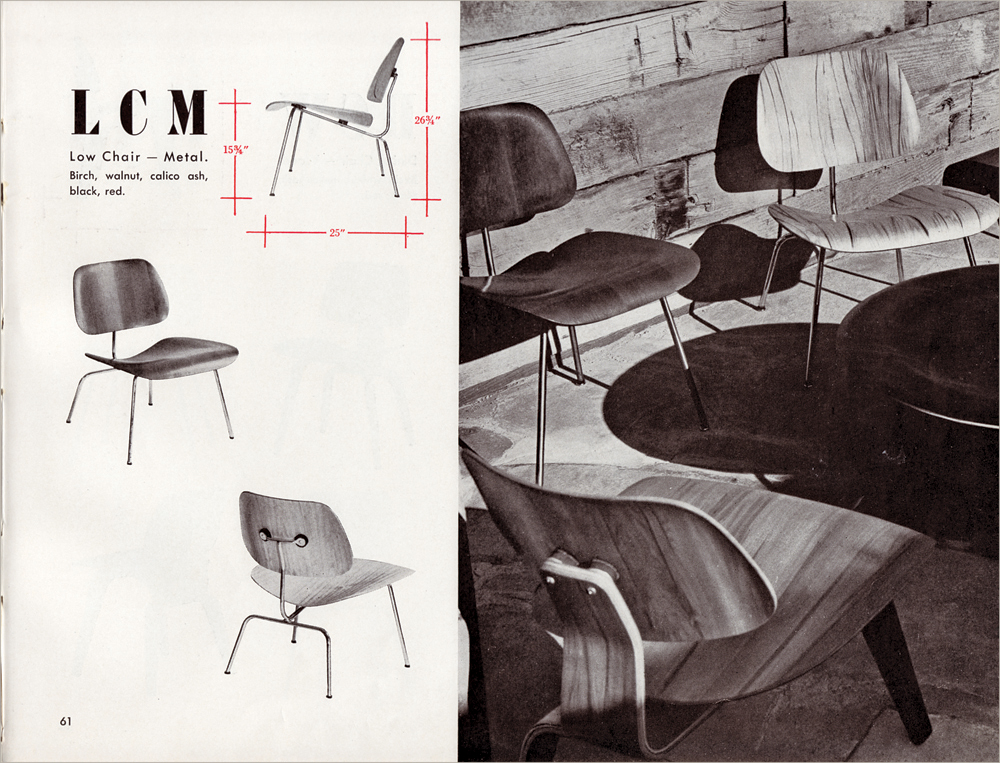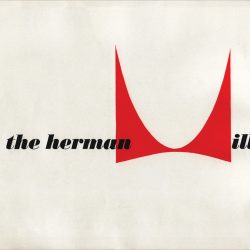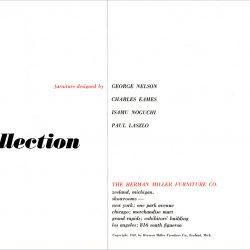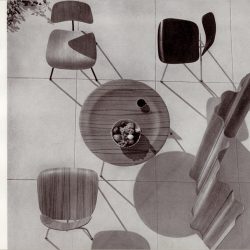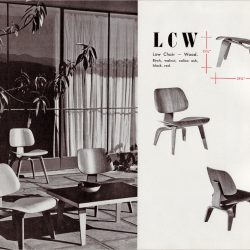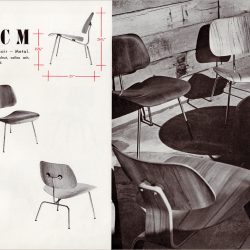 The first Herman Miller furniture catalog produced in 1948 highlighted products by George Nelson, Charles Eames, Isamu Noguchi, and Paul Laszlo. Included were benches, cases, radios, desks, beds and bedside tables, vanities and mirrors, tables, and seating.
Size W 11" x H 8.75"
Paper/Material White gloss coated stock
Techniques Offset printing, 2 spot colors. Fabric-wrapped hard cover with red and black stamped image and type.
Copyright Herman Miller Inc.
Artifact Type Original, no dust jacket (1)
Donor Diane Garone
ID Number 2649