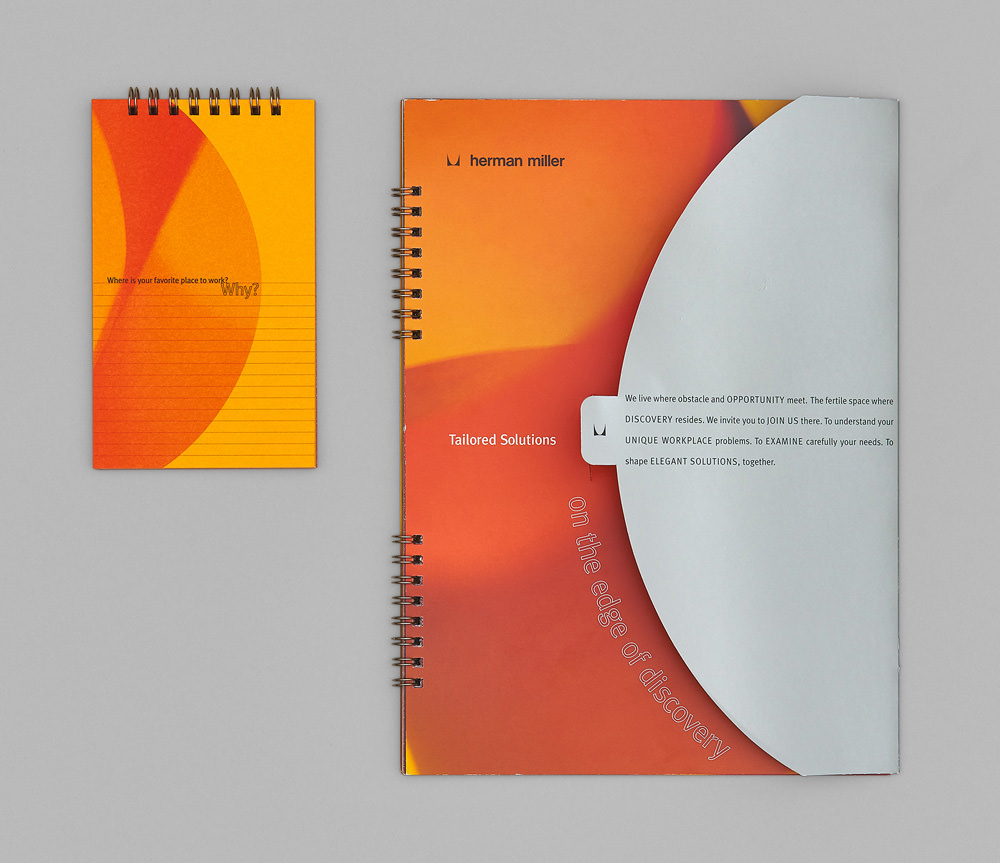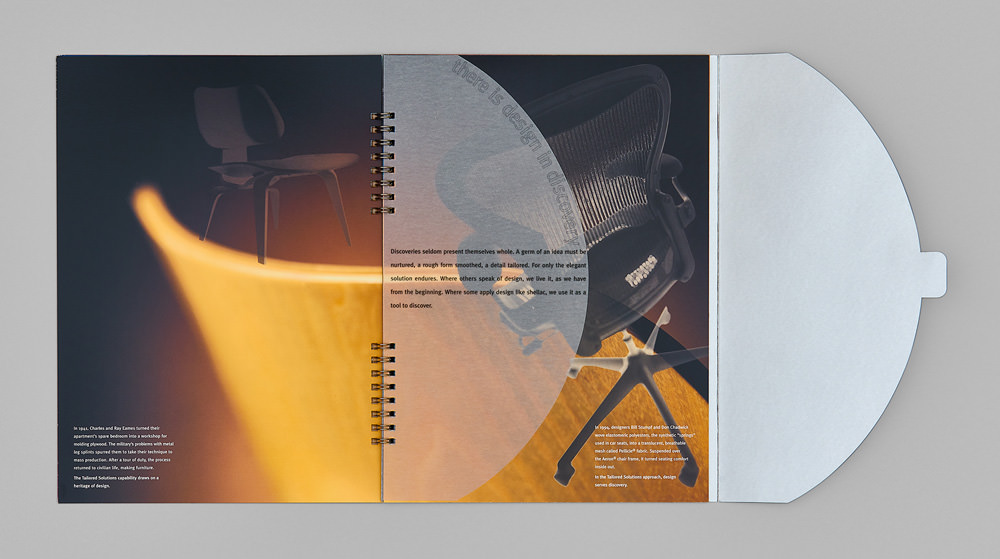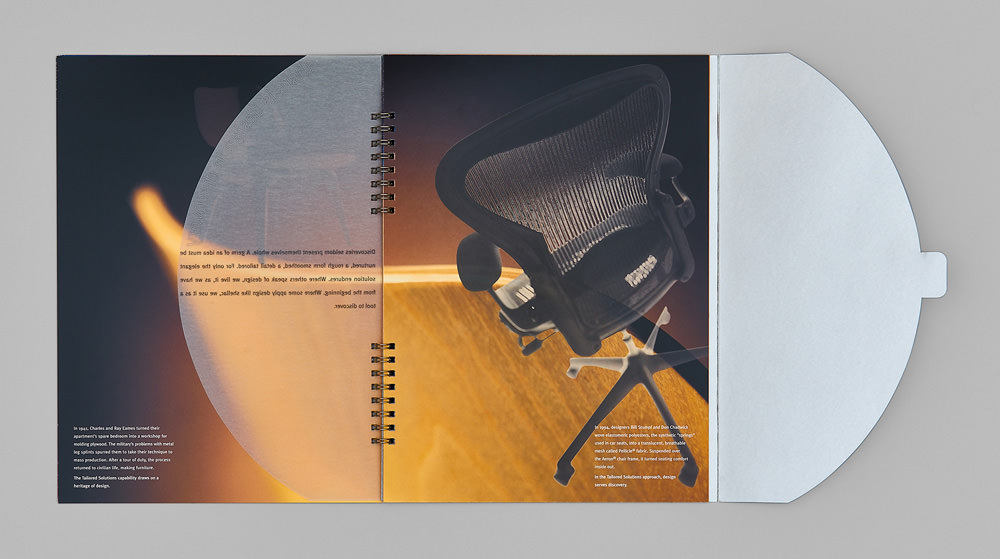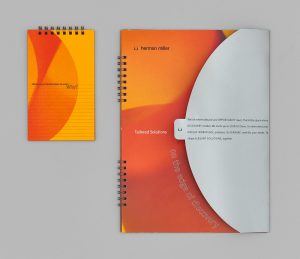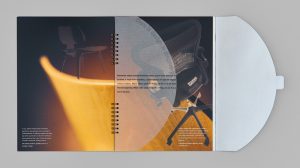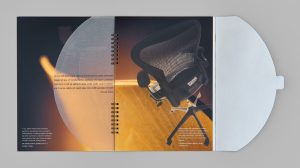 Brochure and small workbook to assist clients through the process of discovery in thinking about the office.
Size Brochure: w 8" x h 11", Workbook: w 3.5" x h 6"
Paper/Material Brochure: white gloss coated cover, grey uncoated cover, gold uncoated text.
Workbook: white uncoated cover and grey uncoated text.
Techniques Brochure: offset printing, 4 color process plus spot silver. Scored, diecut, folded, and Wire-O binding.
Workbook: offset printing, 2 spot colors plus spot silver. Wire-O binding.
Copyright Herman Miller Inc.
Artifact Type Original (2 brochures, 1 workbook)
Donor Sharon Oleniczak
ID Number 4960