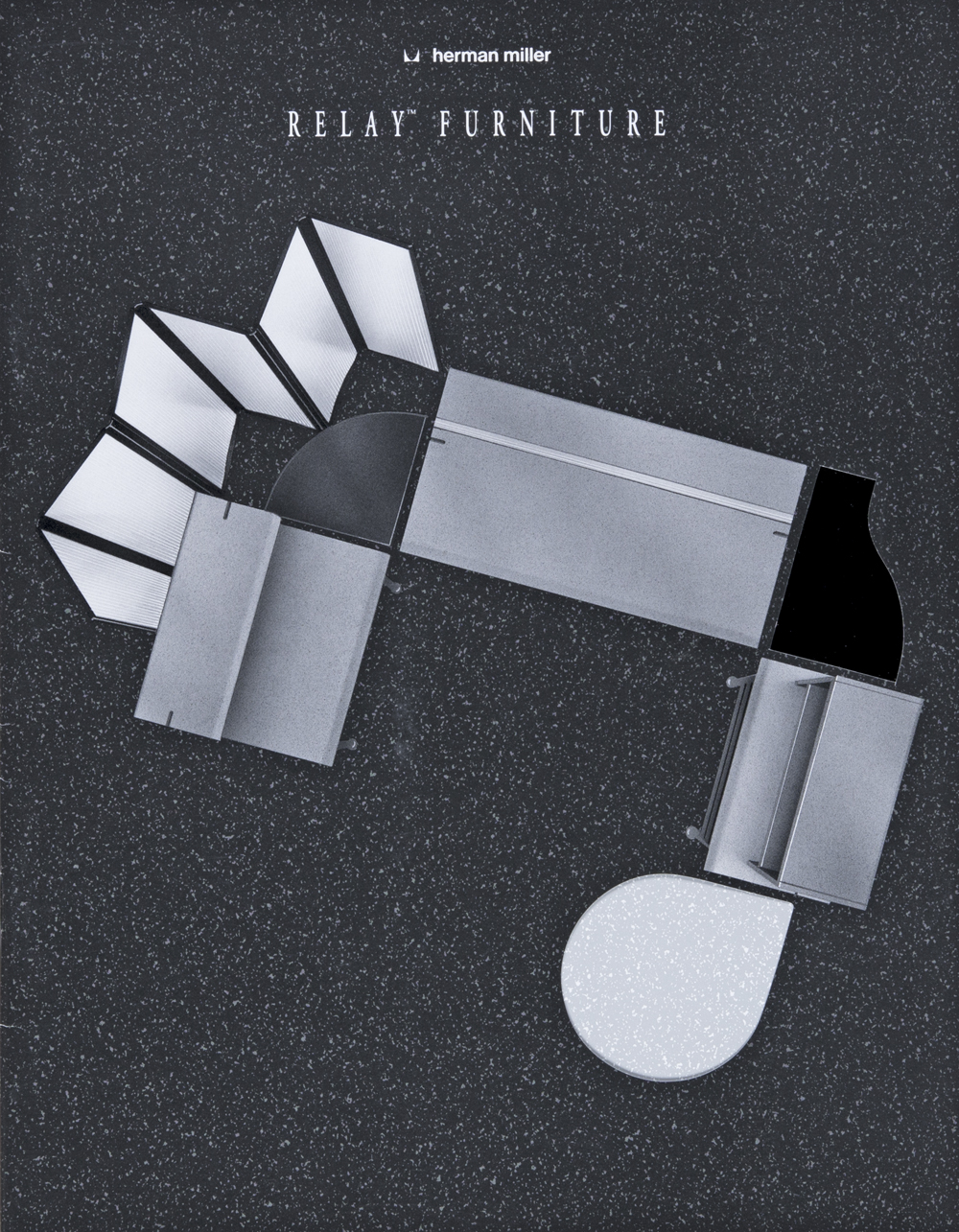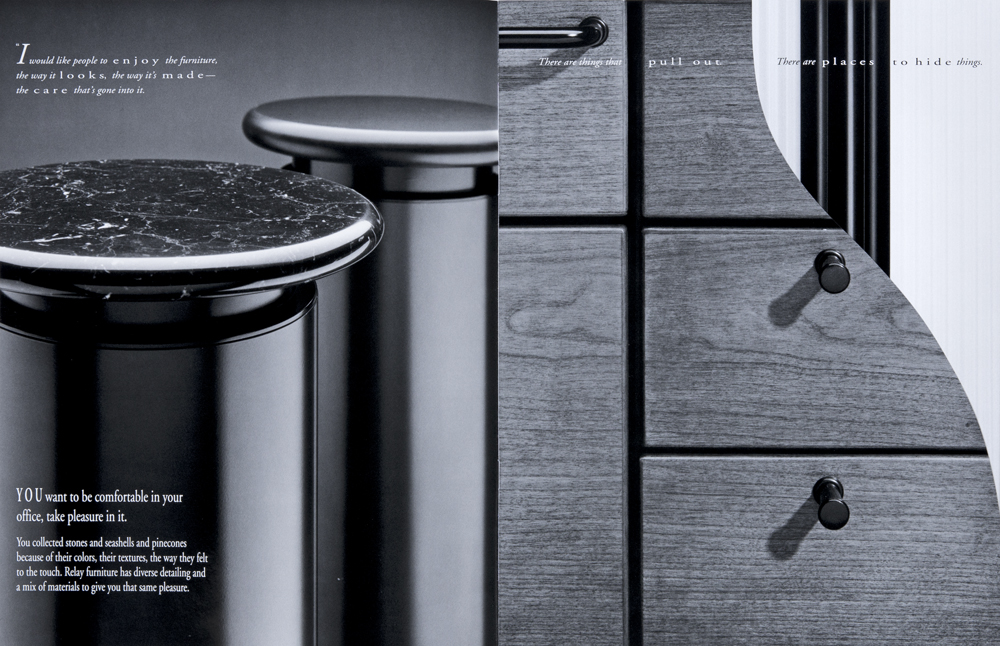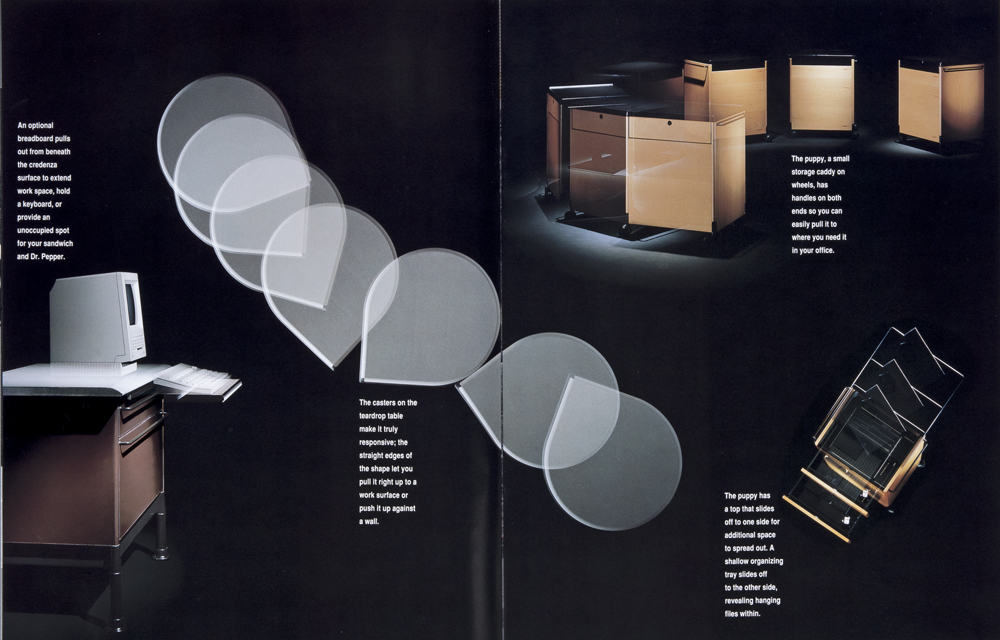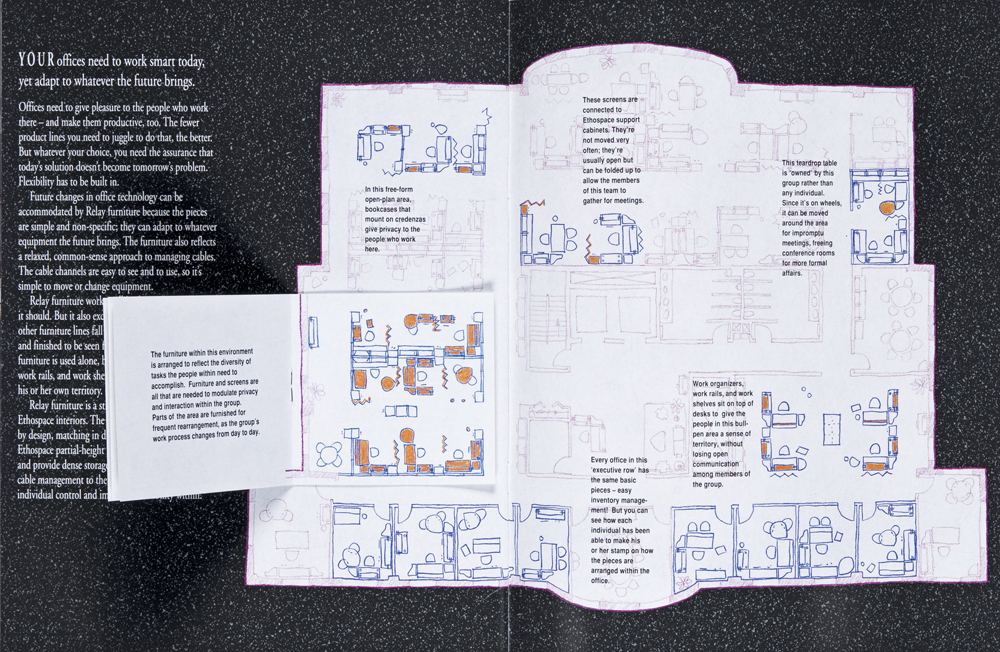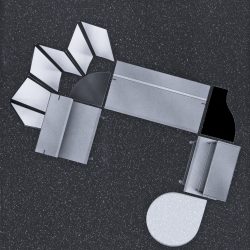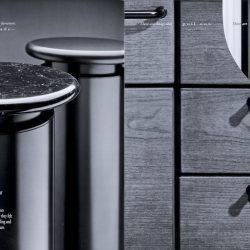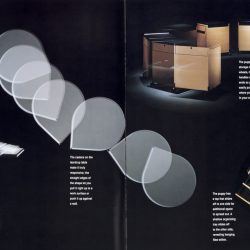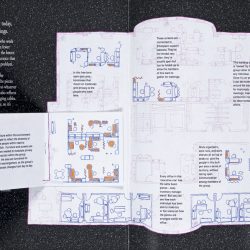 This brochure introduces the Relay Furniture system. It presents product concepts, features, in-use photographs, planning guidelines, and product vocabulary through use of photography and illustration. It contains a "small book within the book" to demonstrate how the same components can be reconfigured five different ways, as needs change.
Recognition Creativity Annual 1991
Size W 8.5" x H 11"
Paper/Material White gloss coated text and cover paper stock
Techniques Offset printing, 4 color process + 2 spot colors. Gloss coating. Die cutting. Time-lapse photography. Tip-in booklet.
Copyright Herman Miller Inc.
Artifact Type Original (3)
Donor Linda Powell
ID Number 1767