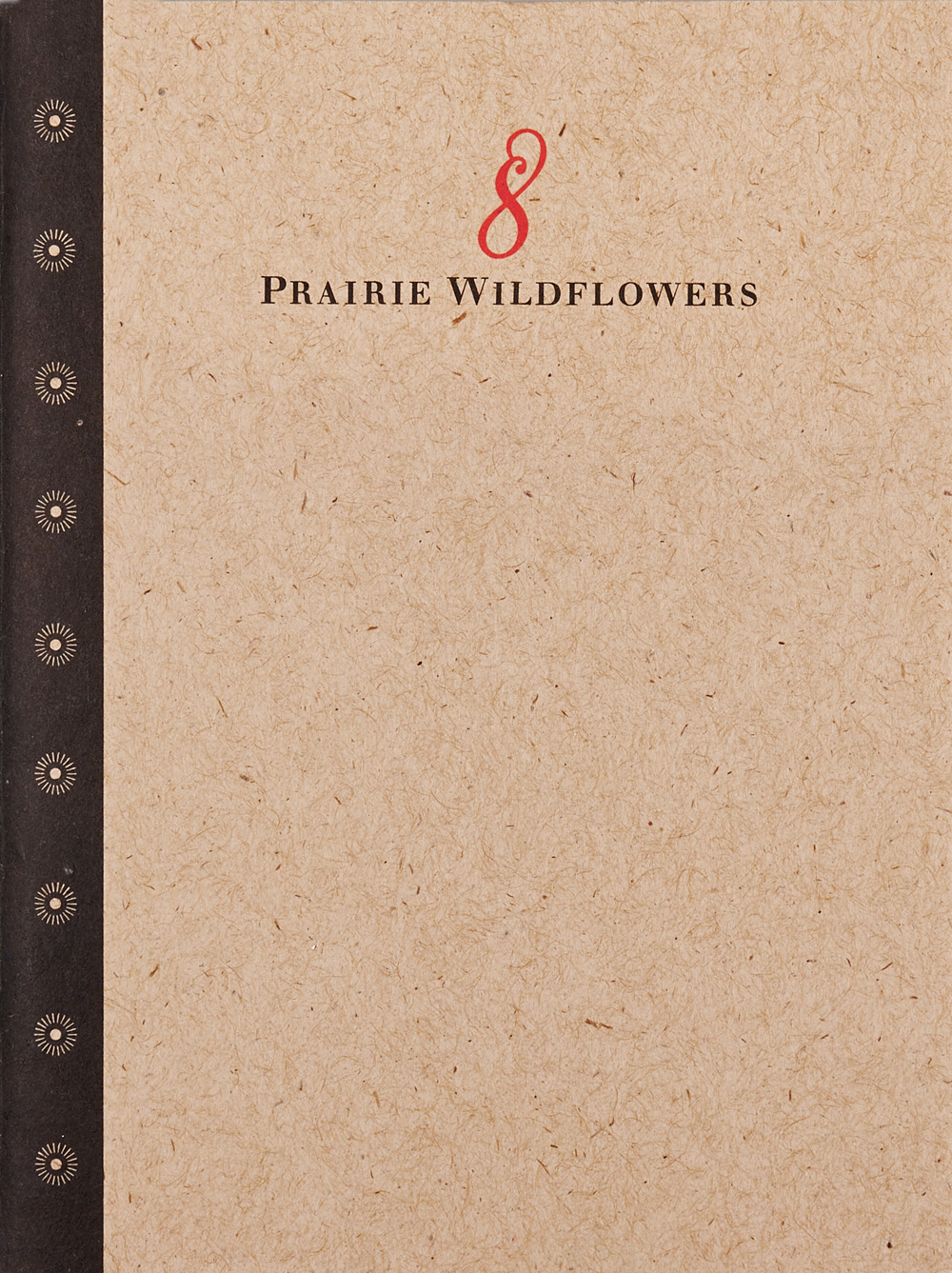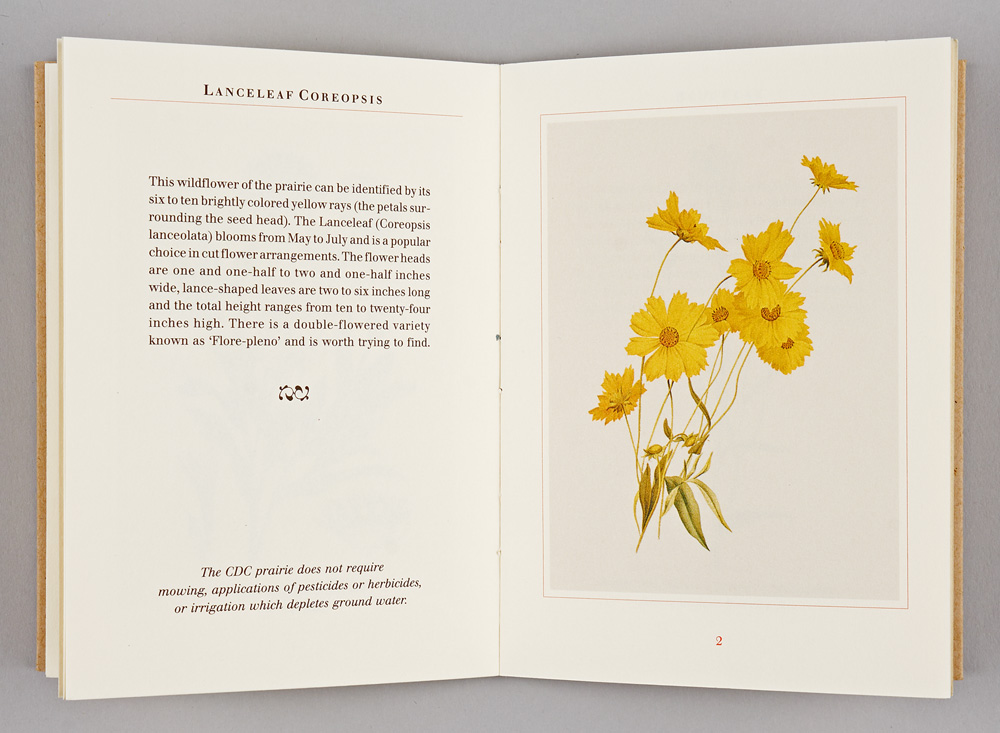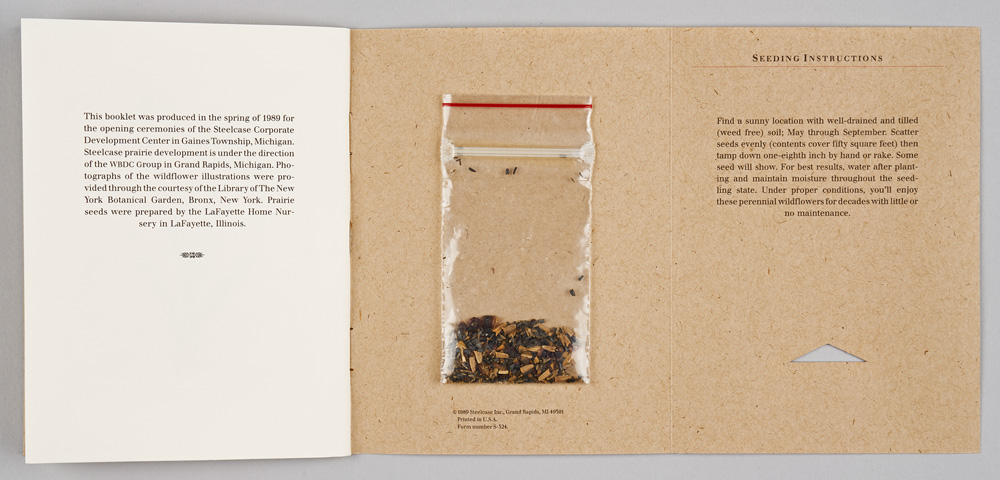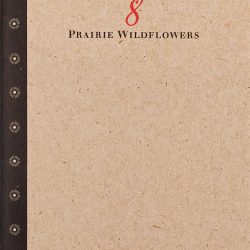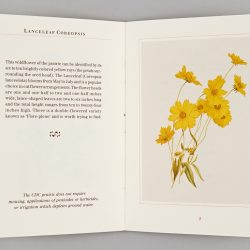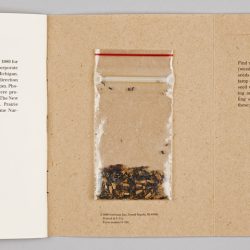 This small booklet was produced for the opening ceremonies of the Steelcase Corporate Development Center. A seed packet attached to the inside back cover contains field-grown wildflower seeds of the same variety illustrated in the booklet and found in the eighty acre prairie surrounding the building.
SizeW 4.25" x H 5.5"
Paper/Material Cover: kraft speckled cover. Interior: cream uncoated text.
Techniques Cover: 2 spot colors. double gate fold. Seed packet tipped onto the inside of the back cover shows through a small die cut triangle. Inside: 4 color process plus 1 spot color. Saddle stitched.
Copyright Steelcase, Inc.
Artifact Type Original (1)
ID Number 9336