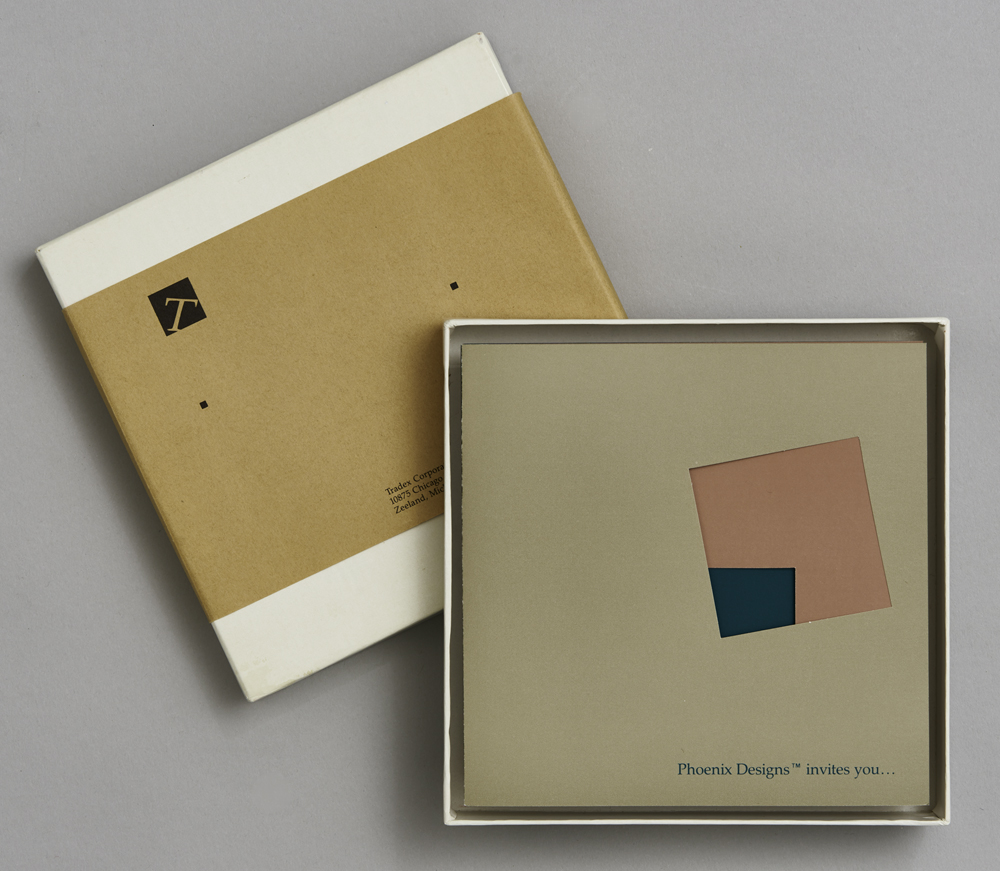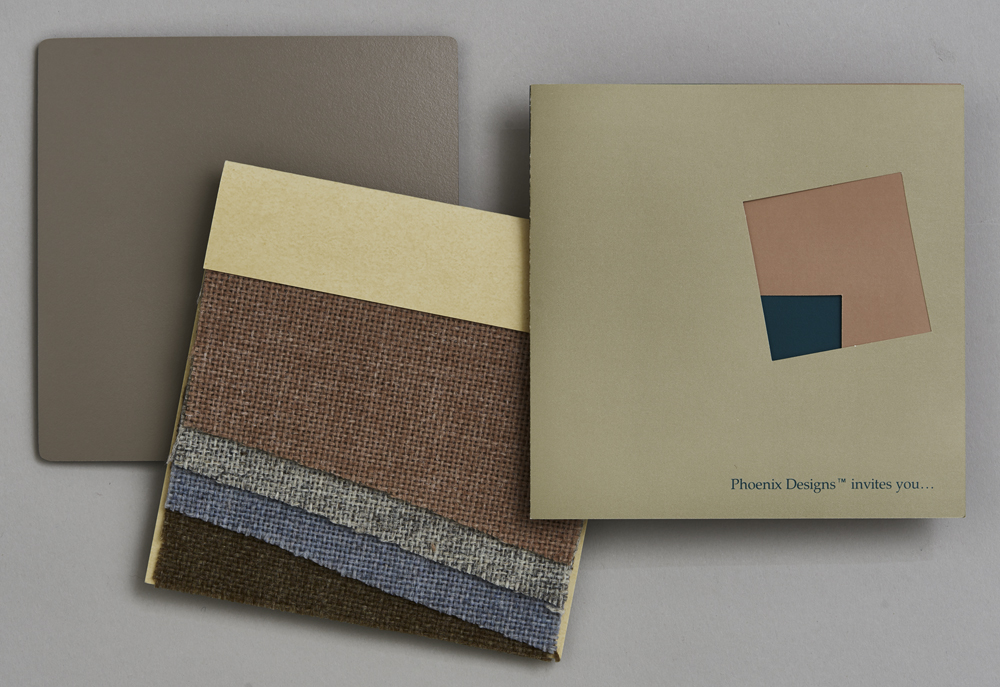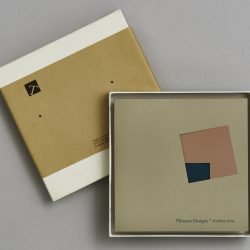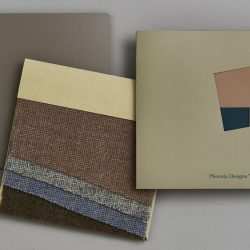 Phoenix Designs. The Complete Office in a Box.
An Invitation to the NOPA exhibit includes fabric and finish samples and are packaged in a box with a wrap band mailing label.
SizePackage:W 5" x H 5" x D .75"
Paper/Material Invitation: white coated cover Fabric wrapper: beige uncoated text Wrap band: brown kraft
Techniques Invitation: offset printing, 3 spot colors, die cut, scored, accordion folded.
Copyright Not Specified
Artifact Type Original (1)
Donor Kathy Stanton
ID Number 6665