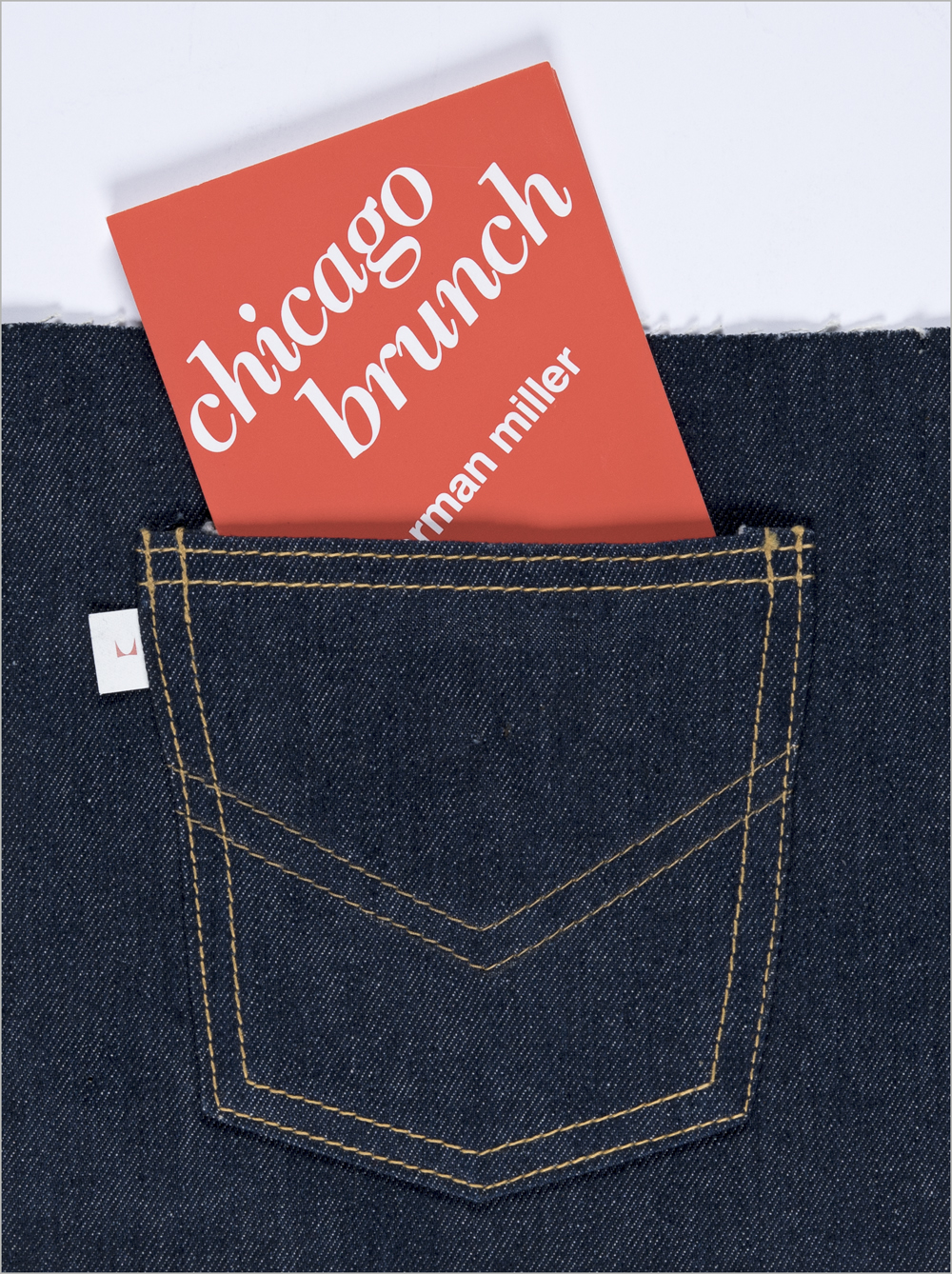 Invitation to architects and interior designers for a casual Saturday morning brunch and to preview the Herman Miller showroom. A denim jeans back pocket housed 5 cards with the event information and tickets for additional activities.
SizePocket:W 8" x H 8"Cards:W 4" x H 6"
Paper/Material Pocket: Blue denim fabric. Cards: White dull coated cover stock.
Techniques Denim fabric with stitched-on pocket and label. Cards: offset printing, 1 spot color.
Copyright Herman Miller Inc.
Artifact Type Original (2 sets plus 1 additional pocket)
Donor Linda Powell
ID Number 2264