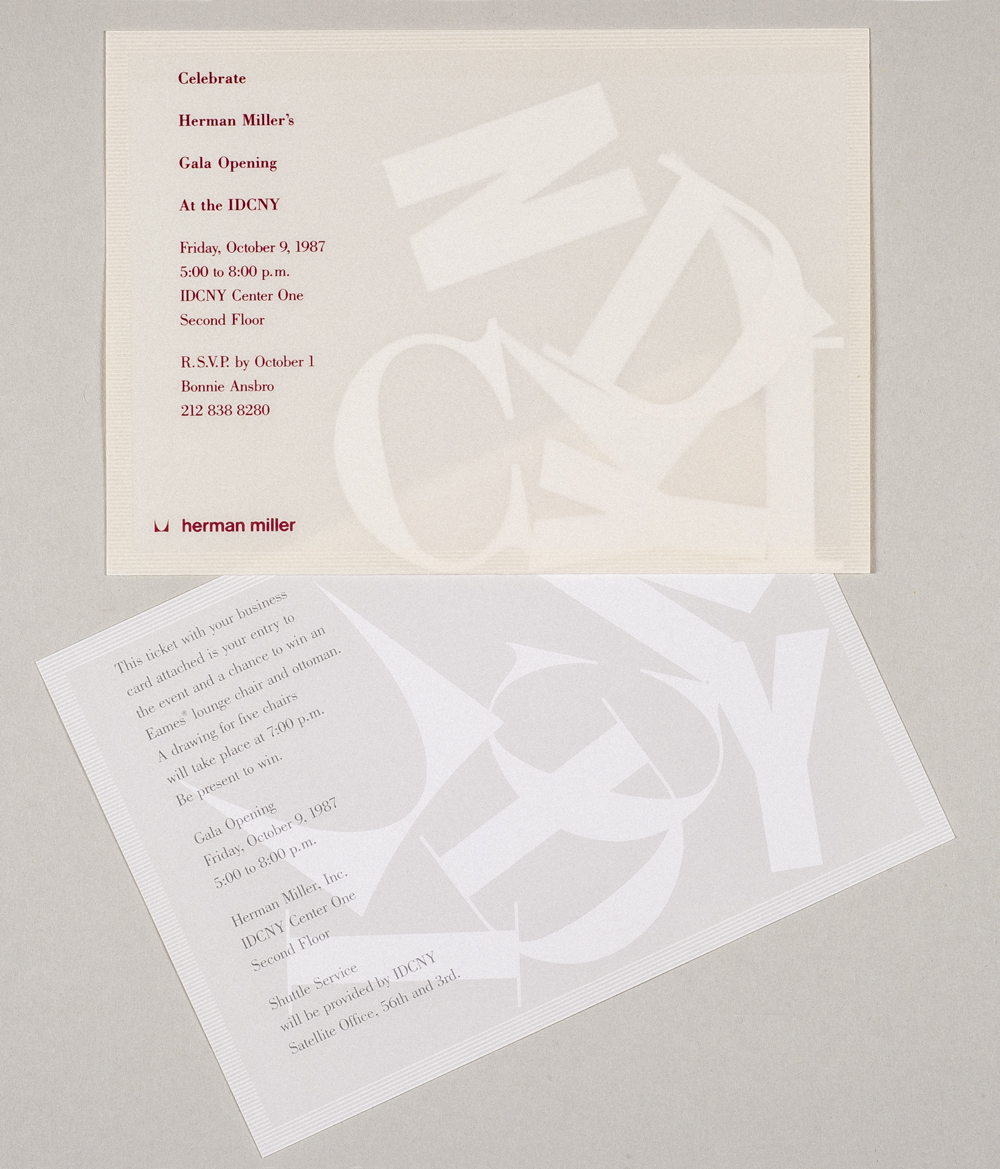 Size W 7" x H 5"
Printer/Producer The Etheridge Company
Paper/Material Invitation: Neenah UV Ultra II cover stock. Ticket: white Simpson Vicksburg vellum cover stock.
Techniques Invitation: offset printing, 2 spot colors. Letters: die cut and inserted. Folded and sealed on all sides. Ticket: offset printing, 1 spot color.
Copyright Herman Miller Inc.
Artifact Type Original
Donor Linda Powell
ID Number 2258