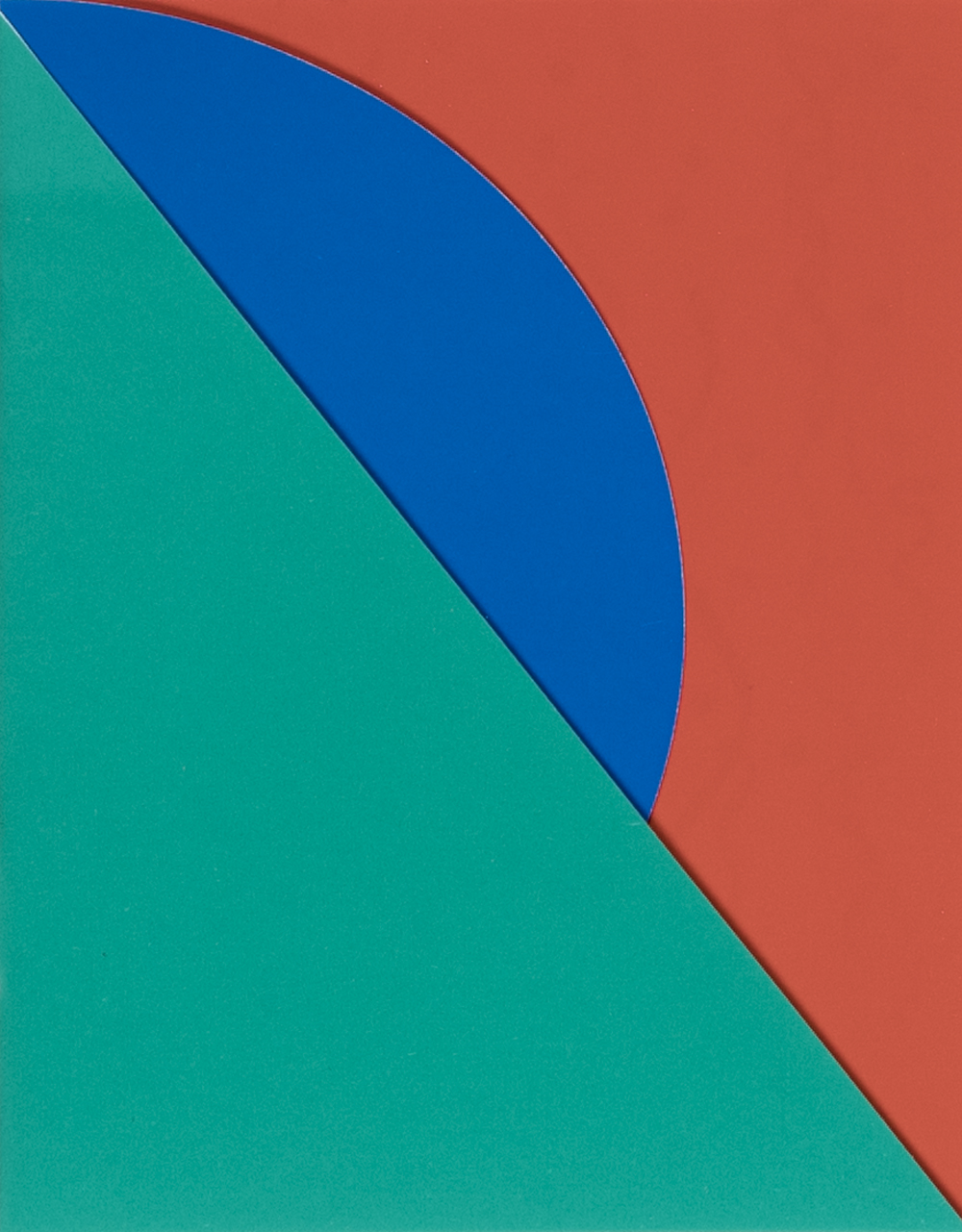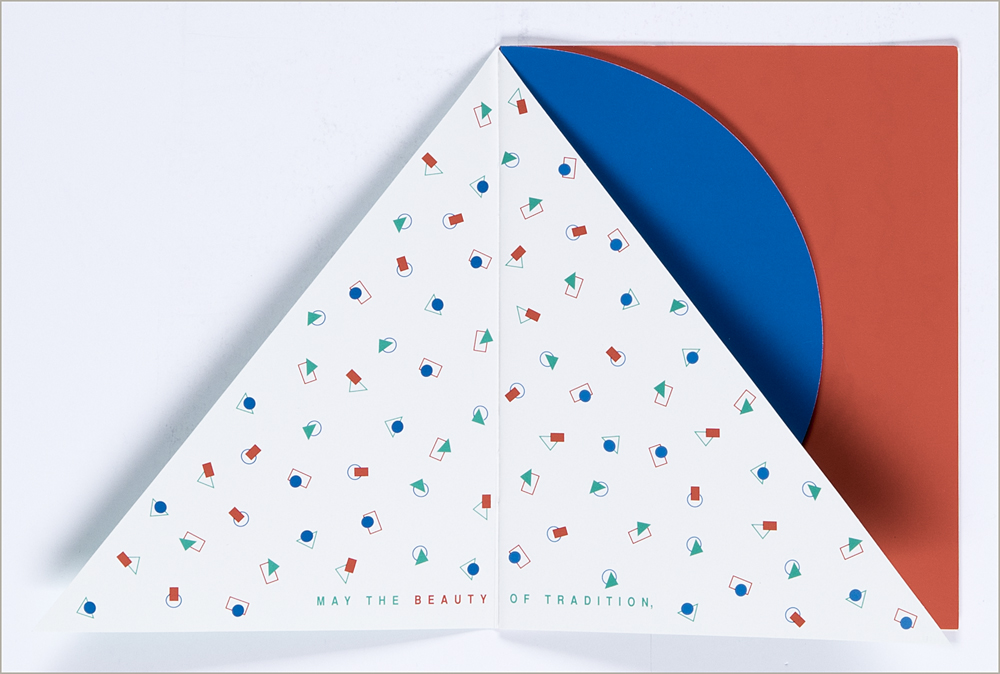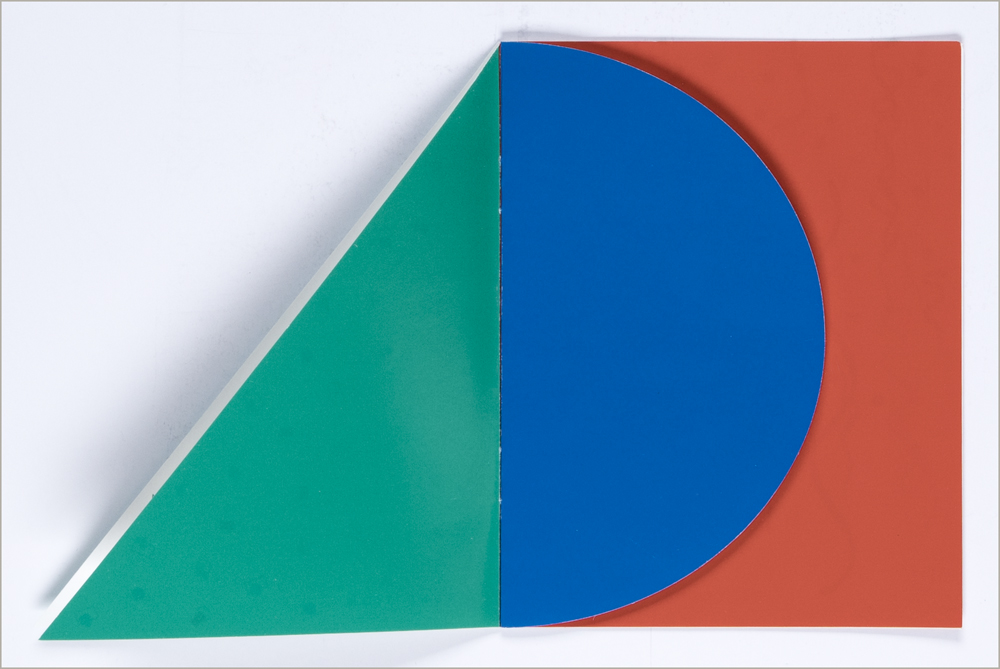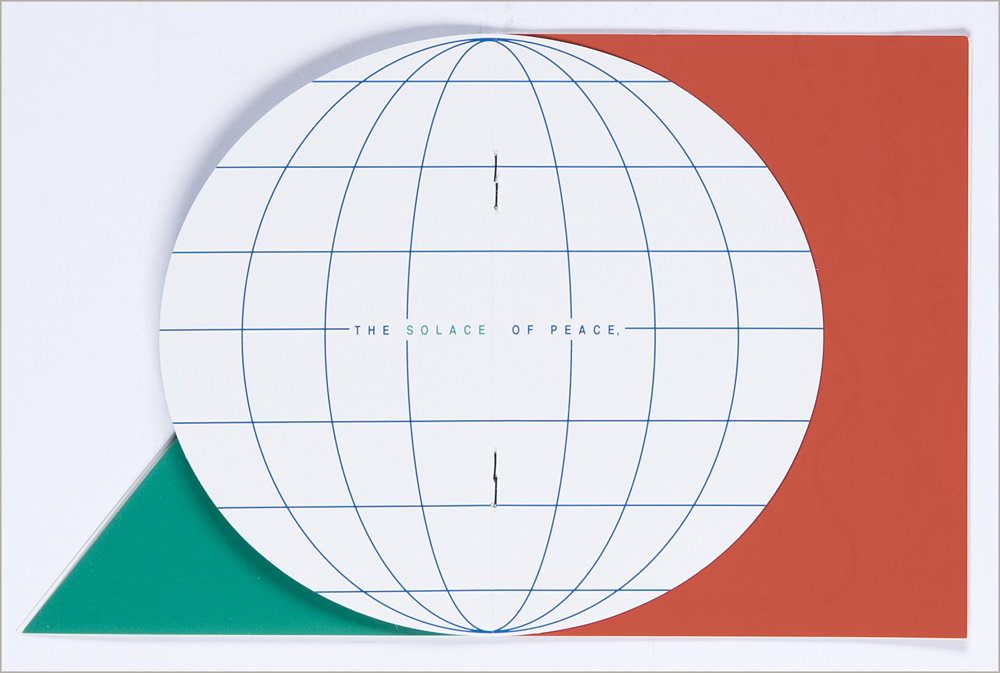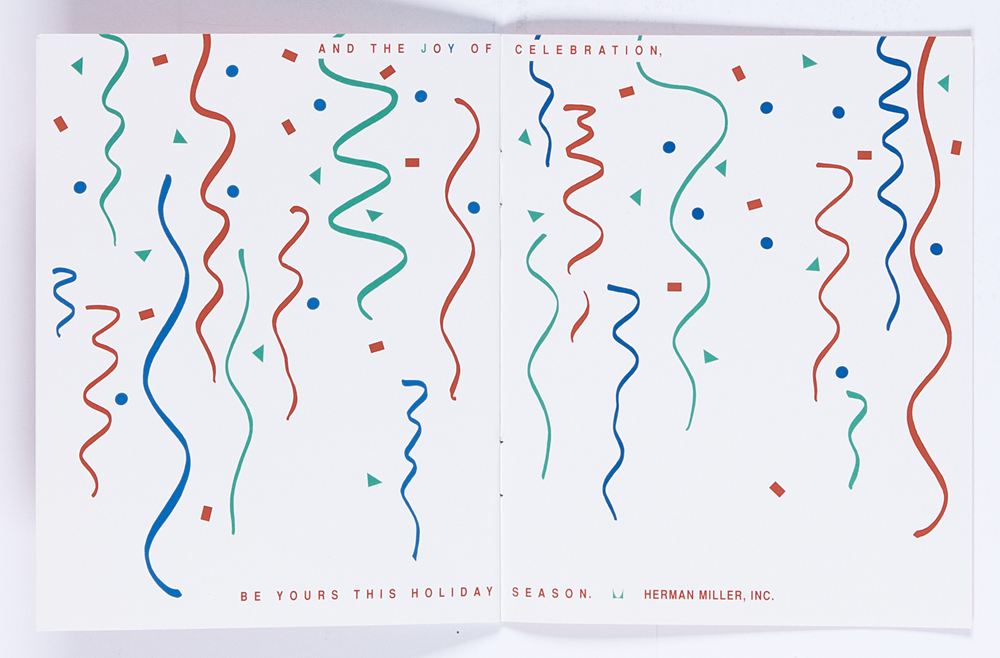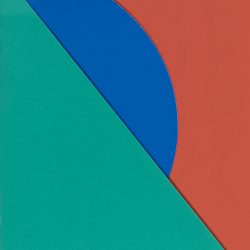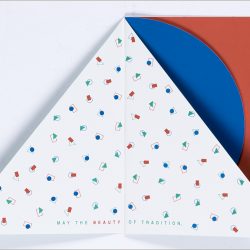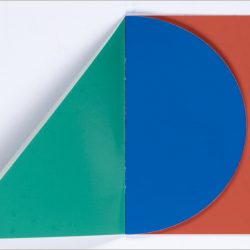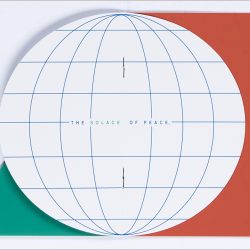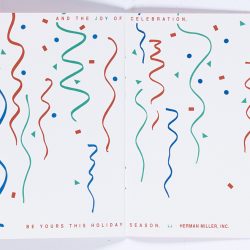 Annual holiday card sent to Herman Miller vendors, architects, and interior designers. This card is a small booklet. When the pages are turned, images and messages about seasonal holiday traditions, world peace, and new year celebrations are revealed.
SizeW 4" x H 5.25"
Paper/Material White gloss coated test stock
Techniques Offset printing, 3 spot colors. Die cut, scored. folded and saddle stitched.
Copyright Herman Miller Inc.
Artifact Type Original (2)
Donor Linda Powell
ID Number 2457