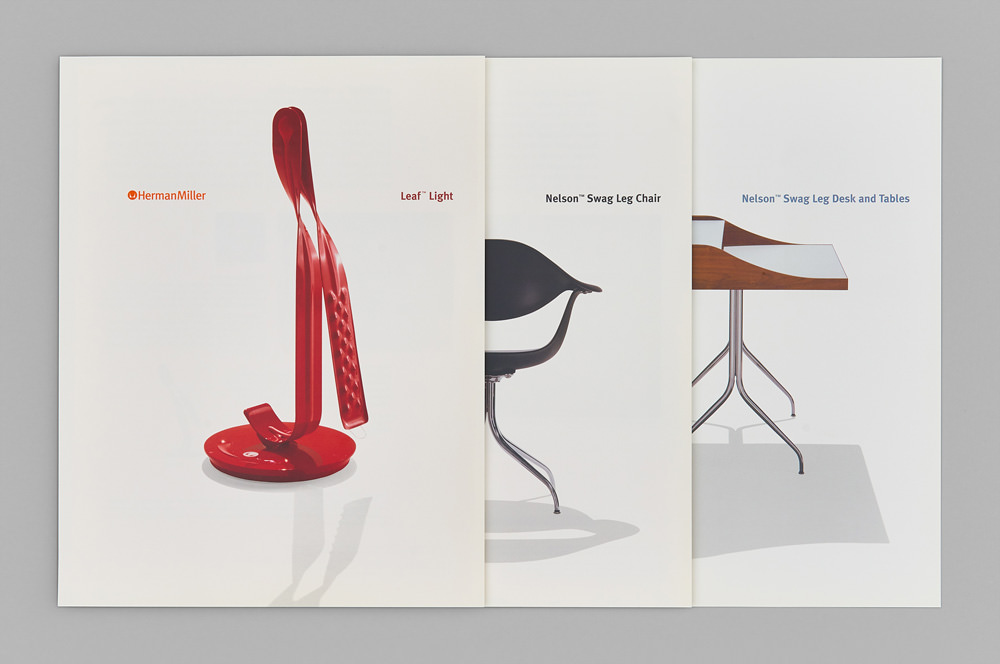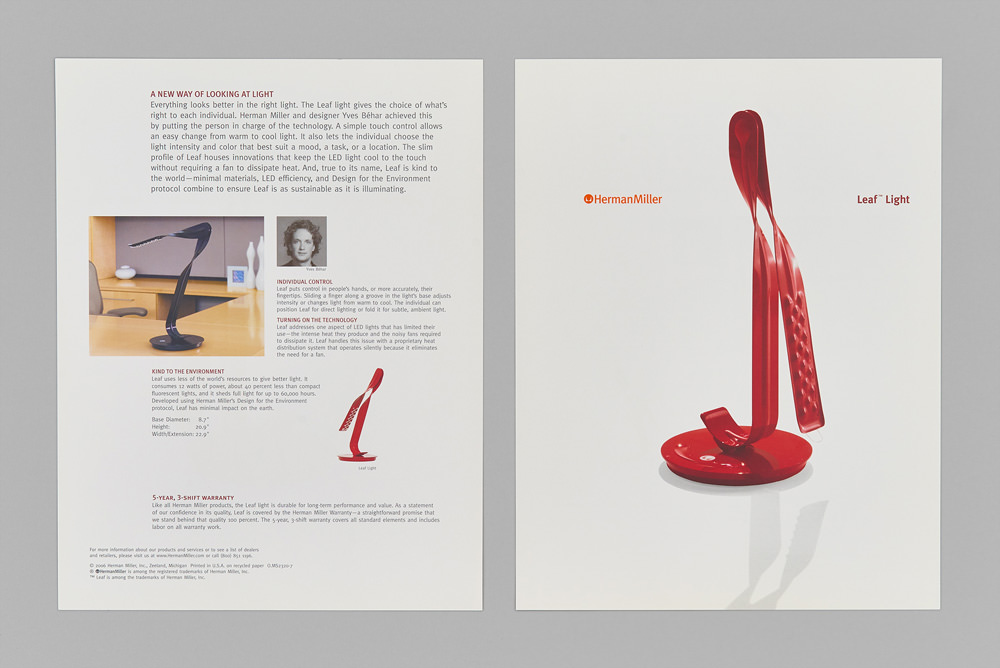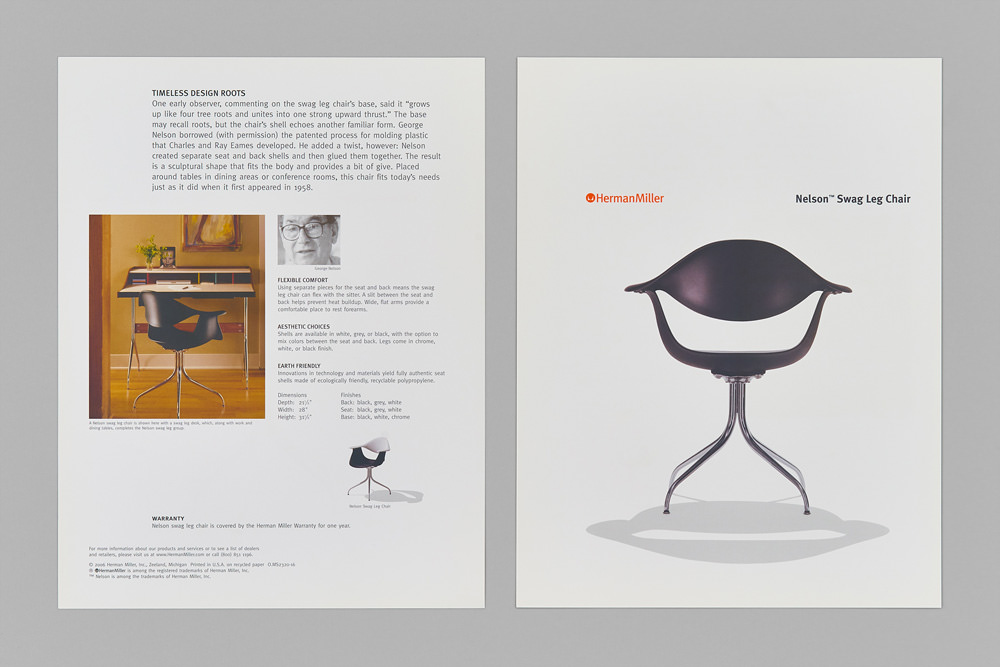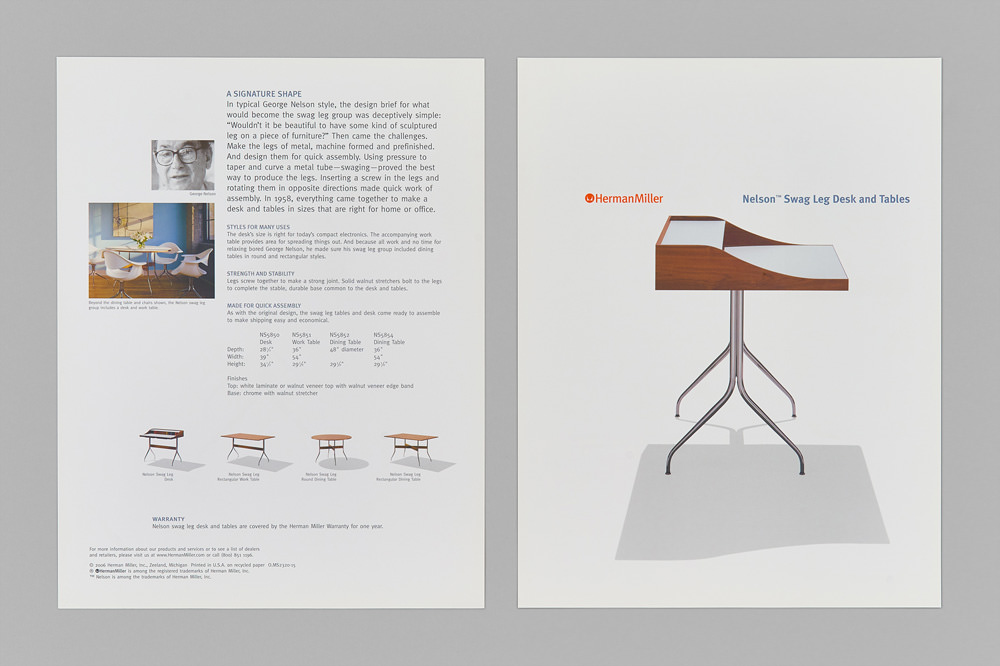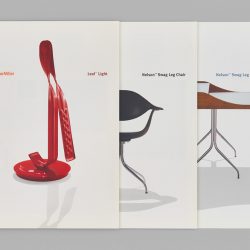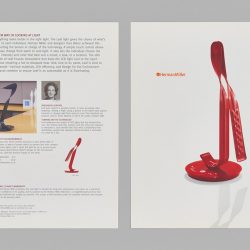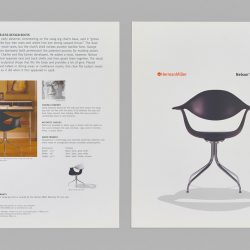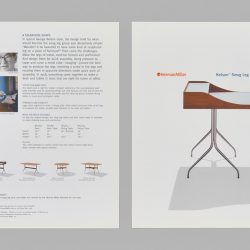 Single page product sheets giving brief information about the product designer, product features, vocabulary, finishes, and warranty: Leaf light, Nelson Swag Leg chair, and Nelson Swag Leg desk and tables.
Size W 8.5" x H 11"
Paper/Material White dull coated text
Techniques Offset printing, 4 color process plus gloss spot coating.
Copyright Herman Miller Inc.
Artifact Type Original (3 each of 3)
Donor Kim VanderLinde
ID Number 5361