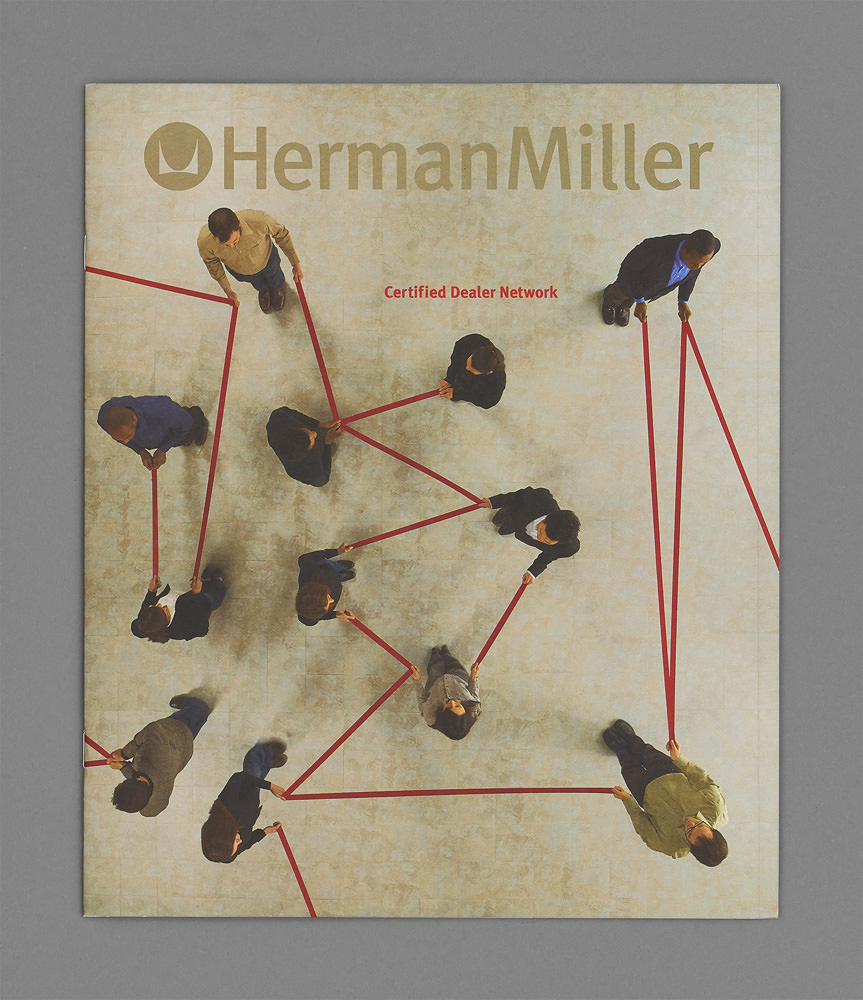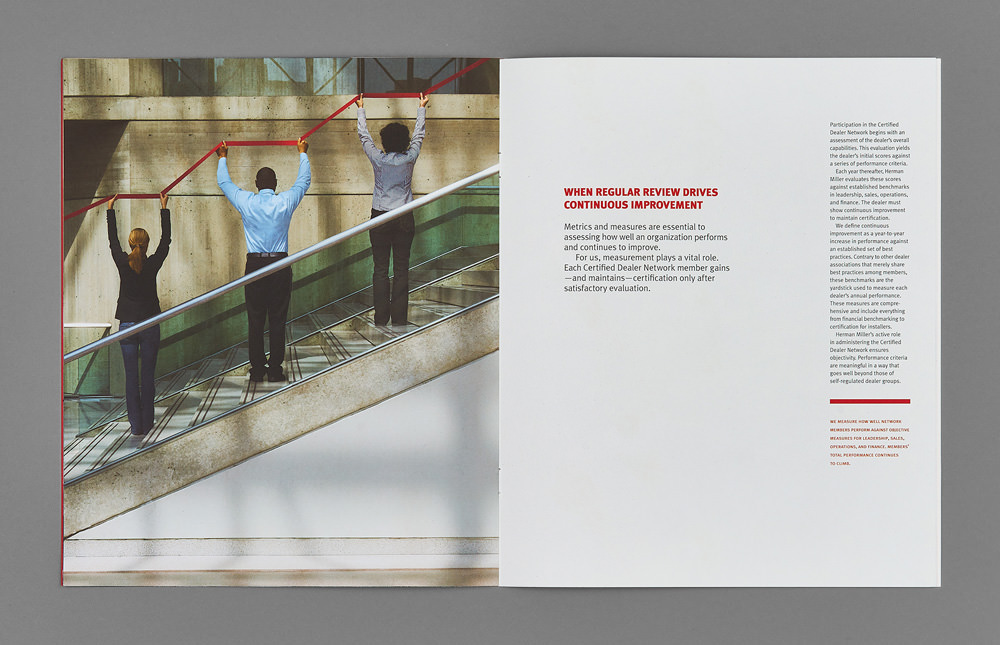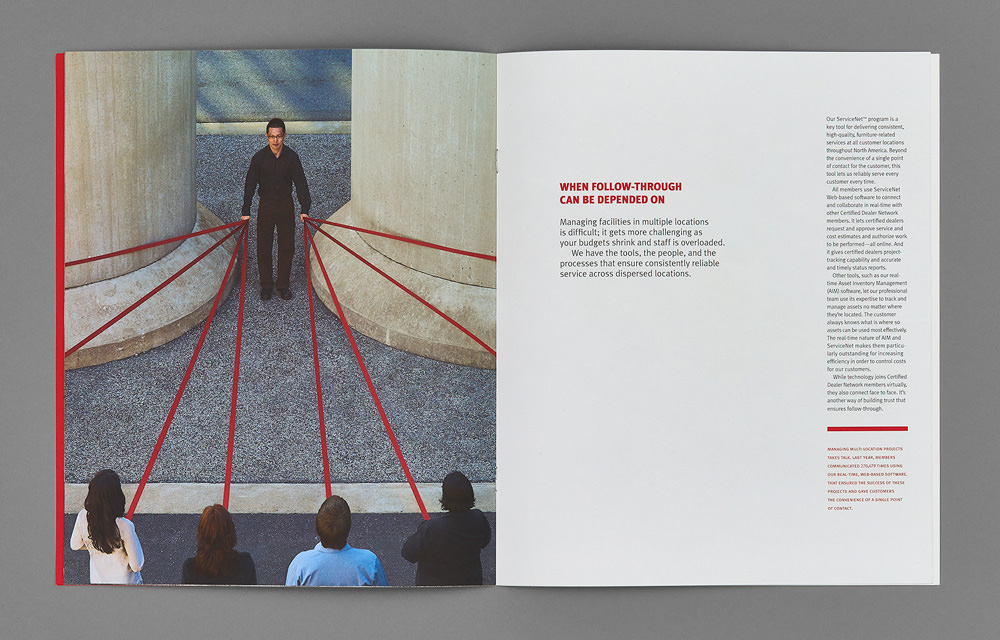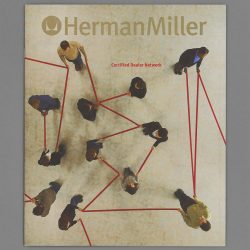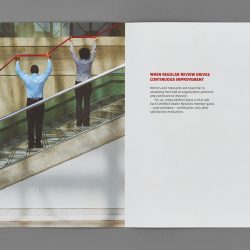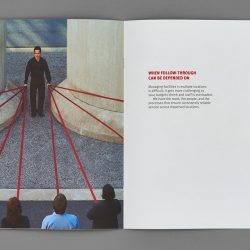 An explanation of the services available from Herman Miller certified dealers.
Neutral-colored photographs incorporate red tape held by network members in various configurations to demonstrate the connections involved.
A folder in the back of the brochure holds additional information sheets and a business card.
Size w 9.5" x h 11.5"
Paper/Material White uncoated text and cover
Techniques Offset, 4 color process plus 1 spot color.
Scored, diecut, folded, glued.
Saddle stiched.
Copyright Herman Miller Inc.
Artifact Type Original (1)
Donor Kim VanderLinde
ID Number 5260