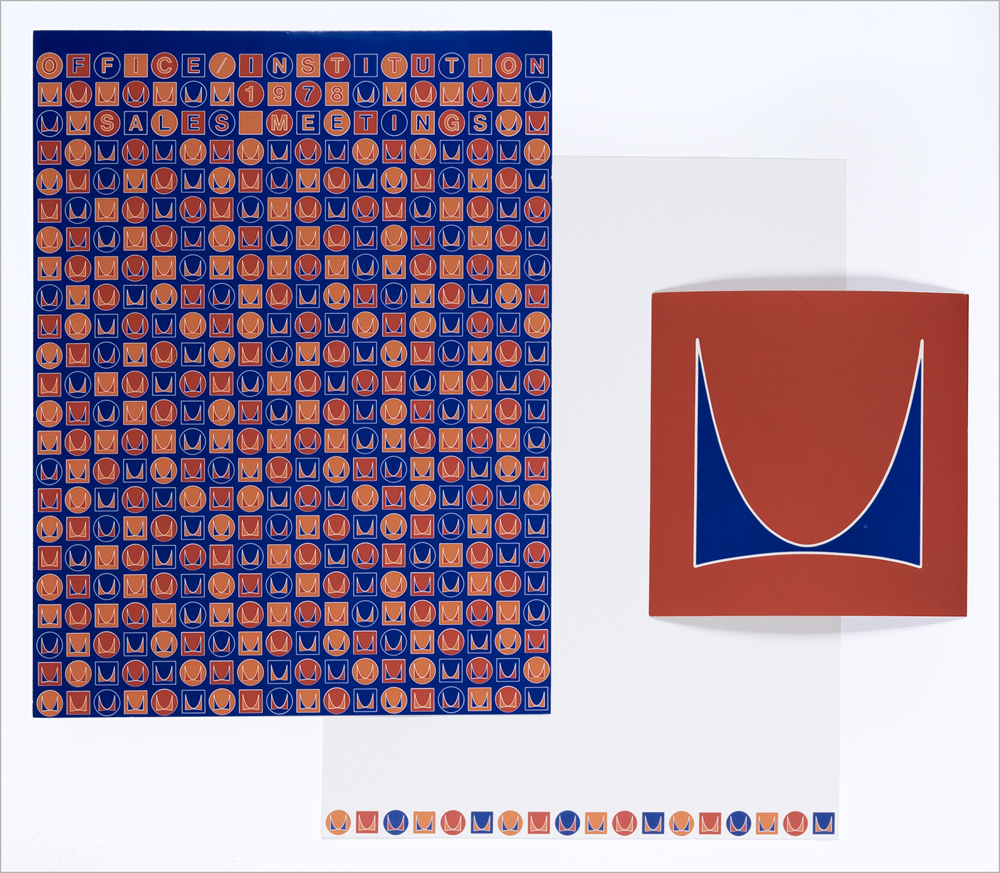 Packet cover, letterhead, pocket note cards, small program cover, sticker and nametag designed to coordinate materials for the sales meeting. A red, orange, blue and white logo pattern was designed to imply organized, yet varied activities that would occur at the meeting. Materials were placed in a white laminated box with a sticker with one of the enlarged logos placed on the front.
Size Packet cover and letterhead: W 8.5" x H 11" Program cover: W 4.25" x H 5.25" Pocket card: W 3" x H 6" Name tag: W 3.5" x H 2.25" Box sticker: 4" square and 4" dia.
Paper/Material White coated and uncoated cover and text stock, white Fasson crack 'n peel
Techniques Offset printing, 3 spot colors
Copyright Herman Miller Inc.
Artifact Type Originals (2)
Donor Barbara Loveland
ID Number 2356