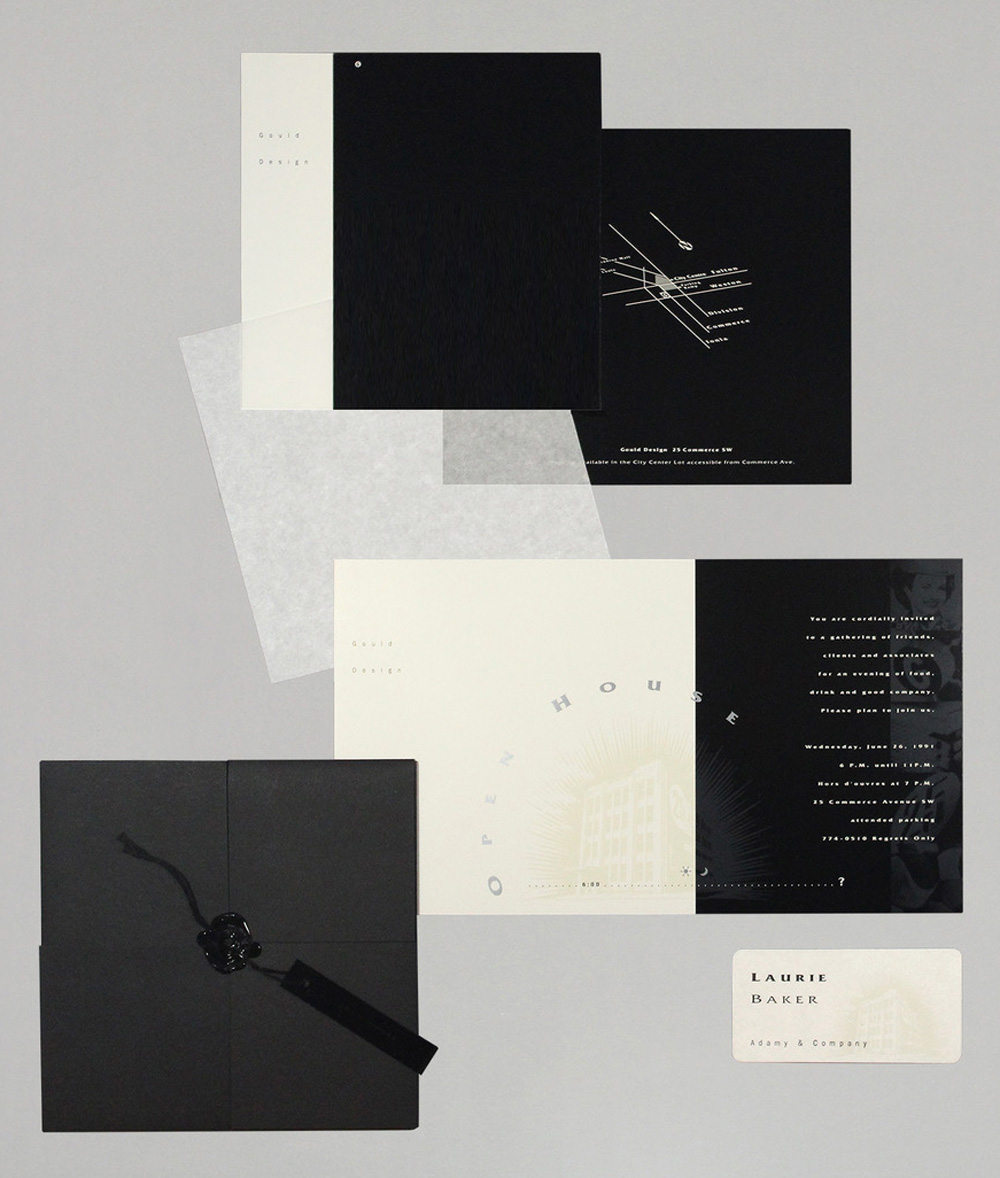 This invitation meant to capture the unique atmosphere of the Gould Design studio and celebrate friends and clients with an evening reception.
Size 6.5" square, open: w 11" x h 6.5"
Printer/Producer The Etheridge Group
Paper/Material Dull coated white cover
Uncoated black cover folder
Vellum
Techniques Offset pinting, black and metallic silver plus tinted spot coating.
Hand assembled, sealing wax closure with personal tag.
Copyright Gould Design
Artifact Type Original (1)
Donor Tim Powers
ID Number 4895