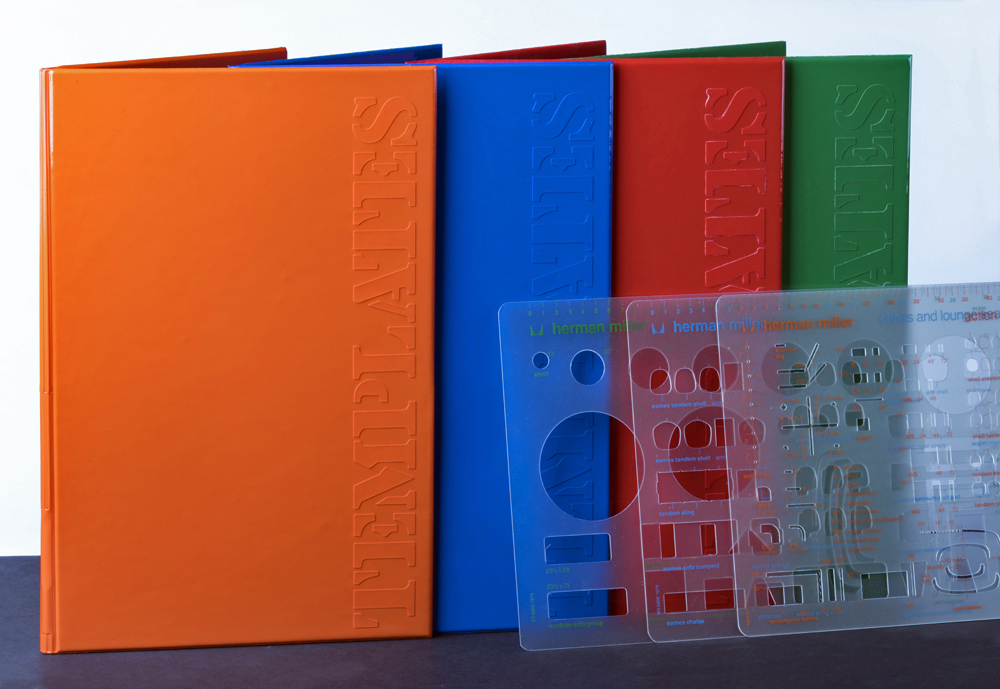 Set of four furniture templates packaged in a four panel glossy folder. Templates are 1/4″ scale for the Action Office system, Seating, Tables, and C-forms furniture. Later versions of the templates were packaged in a red envelope rather than the vinyl folder.
Recognition ADDY Awards 1980, AIGA National Design Archives Collection: Denver Art Museum, AIGA Packaging 1979, Art Directors Club 59th Annual Exhibition, Creativity Annual 1979
SizeW 7" x H 10.5"
Printer/Producer National Cover of Atlanta, The Jones Colad Group
Paper/Material Templates: Clear plastic. Packaging: Glossy vinyl; red, orange, green, and blue.
Techniques Templates: screen printing, diecut. Packaging: Vinyl letters tipped onto vinyl folder.
Copyright Herman Miller Inc.
Artifact Type Original (1 each of 4 folders, 1 set templates)
Donor Linda Powell
ID Number 1584