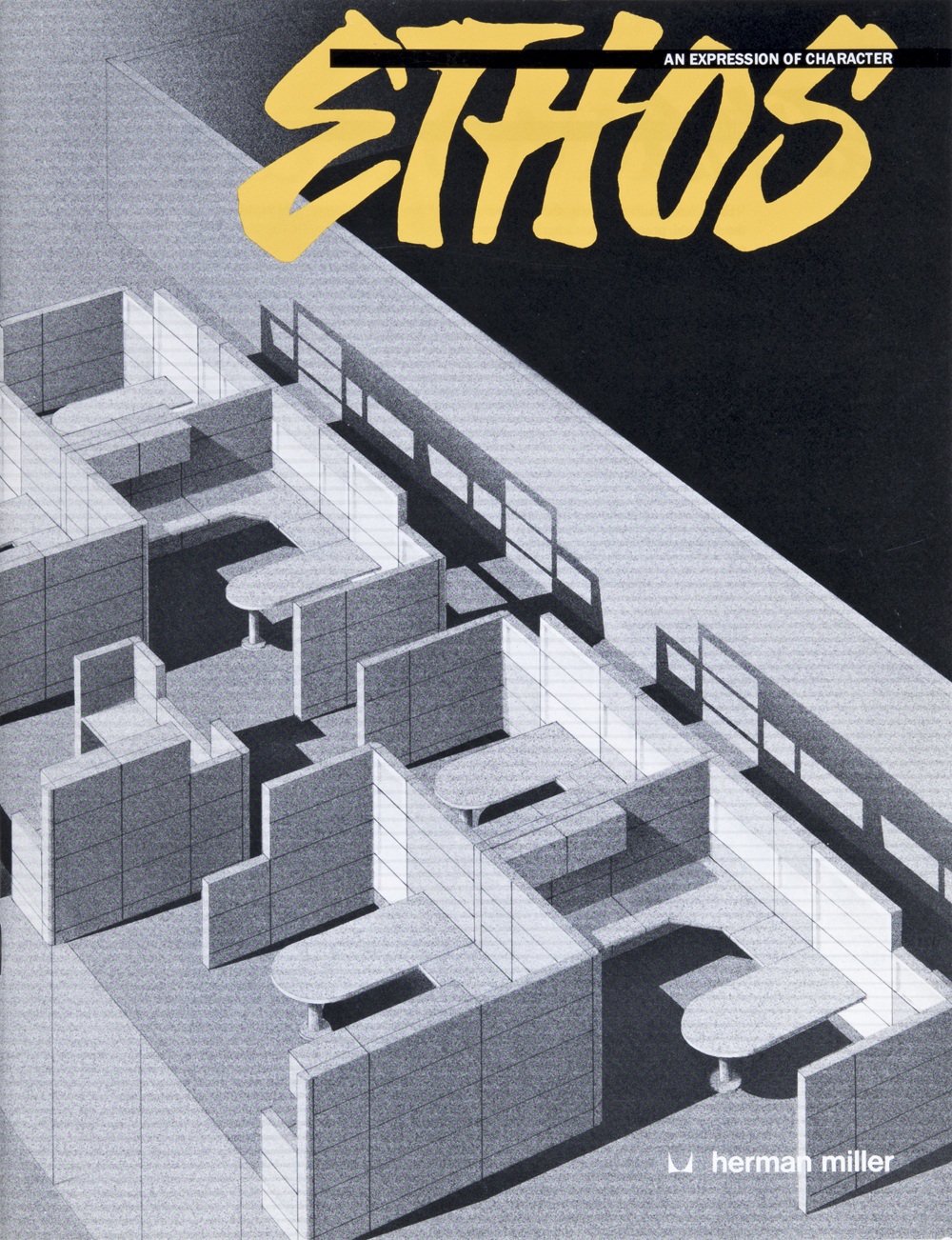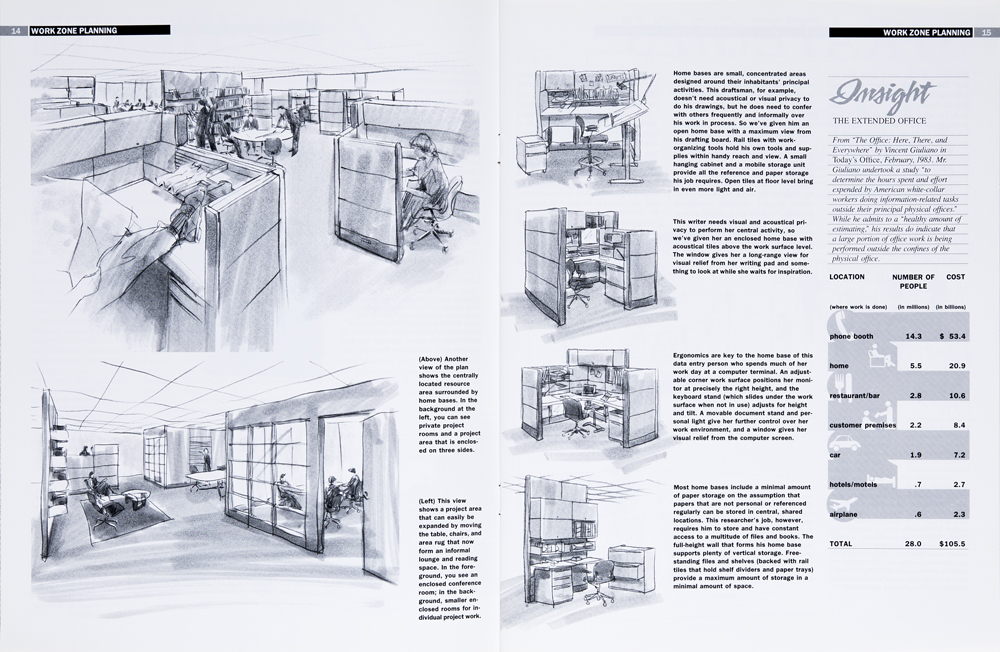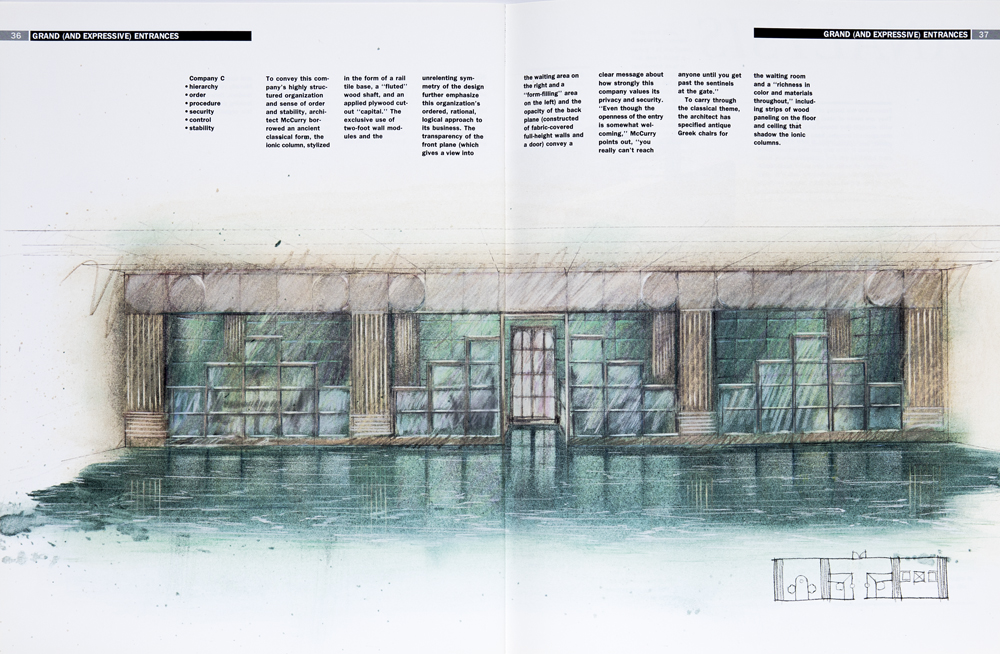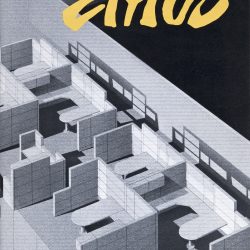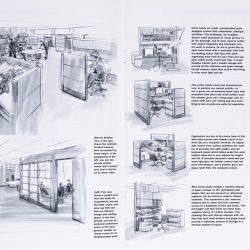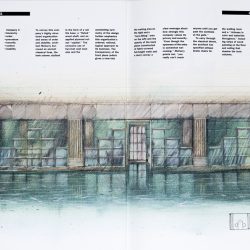 A brochure targeted to architects and interior designers using all illustrations to communicate the new Ethospace office system design concepts, planning ideas, and product vocabulary. Many illustration styles are used including cartoons, technical, sketches, and interpretive to emphasize the many characters the product could achieve.
SizeW 8.5" x H 11"
Paper/Material White dull coated
Techniques Offset printing, 4 color process plus 1 spot color, plus gloss coating
Copyright Herman Miller Inc.
Artifact Type Original (3)
Donor Linda Powell
ID Number 1755