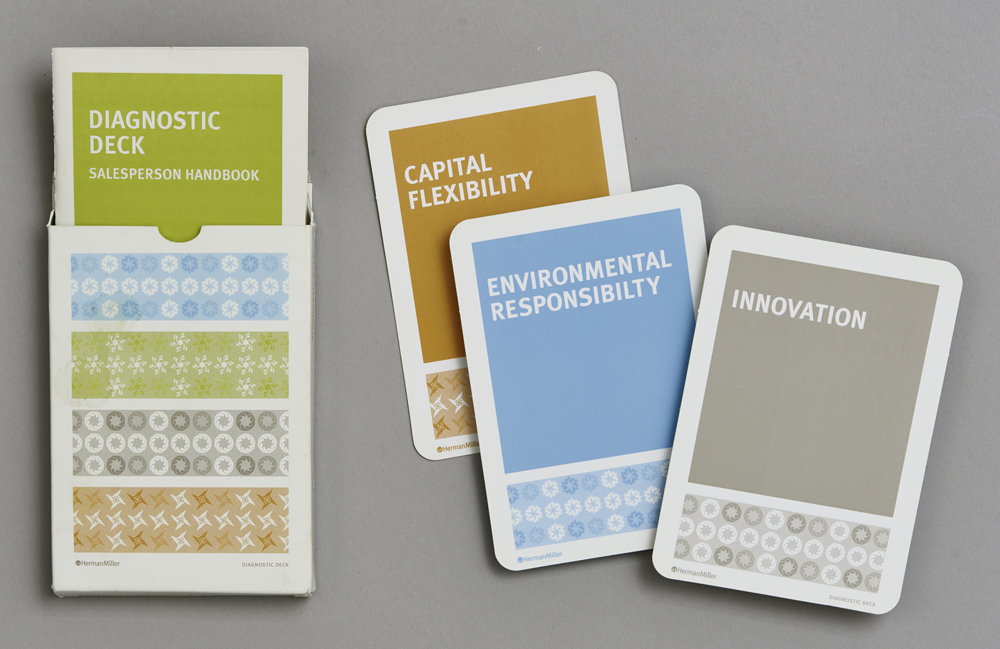 The diagnostic flash card deck includes 4 business cards, 20 color-coded project issues cards, and a salesperson handbook. Used with customers, it provides a quick and fun way to help them determine and prioritize what issues are important to them.
Size W 3" x H 4" x D .5"
Paper/Material Box and cards: white gloss coated cover
Handbook: white gloss coated text
Techniques Offset printing, 5 spot colors, radius-cut corners.
Box: Offset printing, 4 spot colors, scored, die cut, folded, assembled.
Copyright Herman Miller Inc.
Artifact Type Original (1)
Donor Kathy Stanton
ID Number 6646