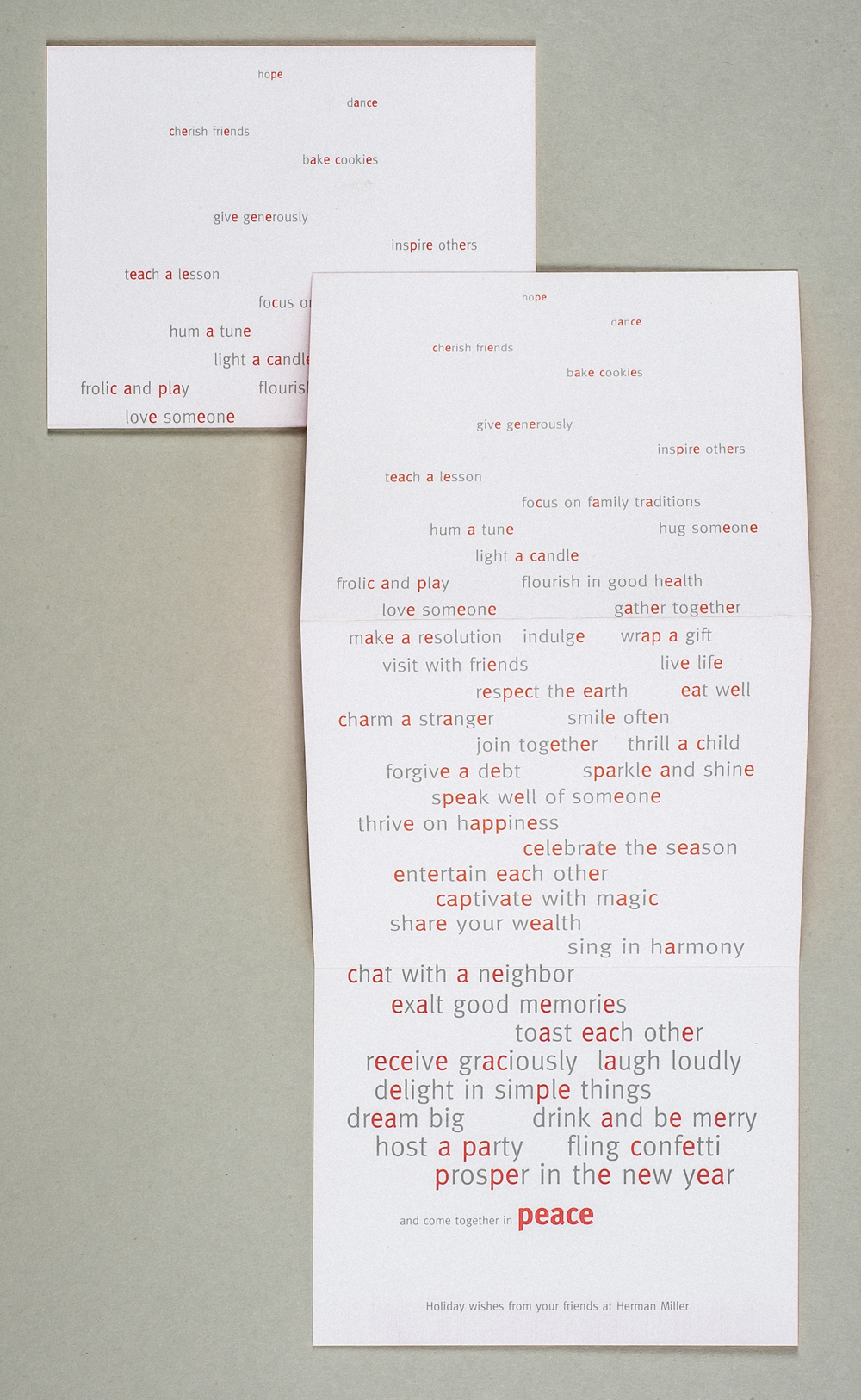 Annual holiday card sent to Herman Miller vendors, architects, and interior designers. As the card is unfolded phrases suggesting seasonal activities get larger as they culminate in the phrase …and come together in peace. The red letters sprinkled throughout the message are the 5 letters in the word peace.
SizeW 5.5" x H 13"
Paper/Material White uncoated cover stock
Techniques Offset printing, 2 spot colors. Scored and accordion folded.
Copyright Herman Miller Inc.
Artifact Type Original (4)
Donor Linda Powell
ID Number 2461