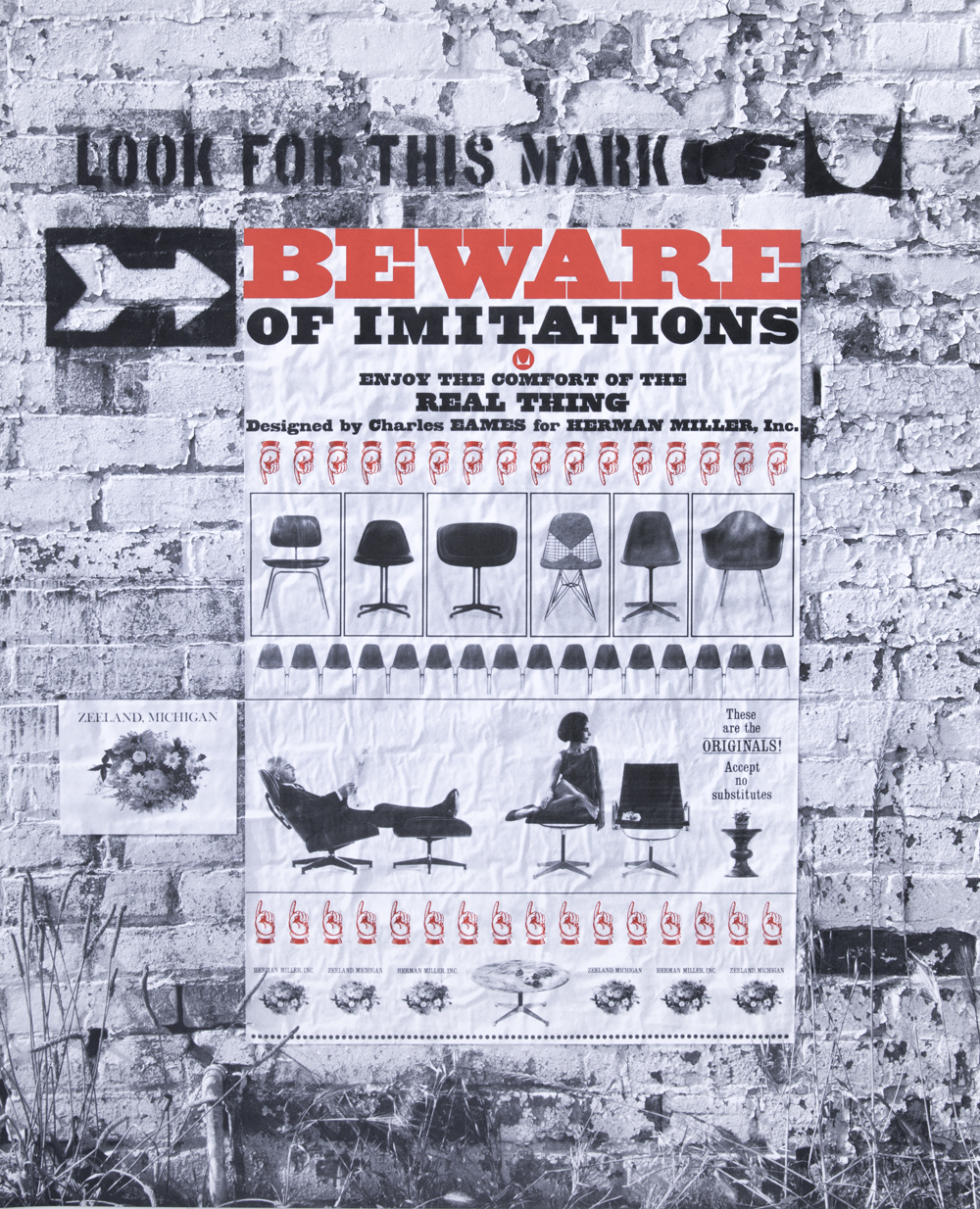 Reproductions of an advertisement and poster for Herman Miller. The ad originally appeared on the back cover of Arts & Architecture magazine in 1963.
SizeW 27" x H 33"
Paper/Material White uncoated cover stock
Techniques Digital reproduction
Copyright Herman Miller Inc, Eames Office, LLC
Artifact Type Digital Reproductions, 2 sizes
Donor Herman Miller Inc.
ID Number 750