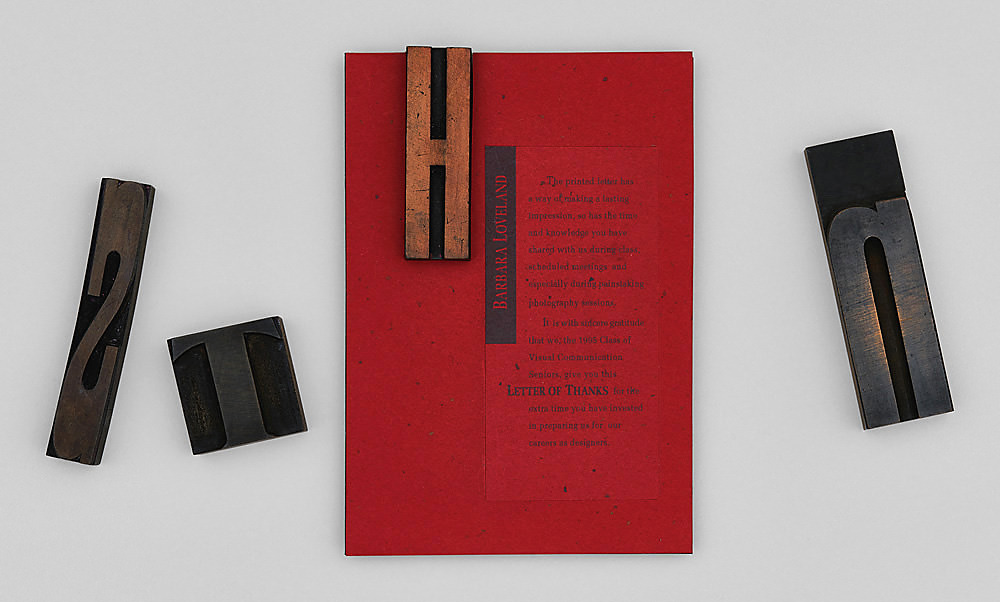 A "Thank You" message sent to people who had contributed their time and expertise to students in the Graphic Design program at Ferris State University. The "Thank You" included a wood letterpress character from the word "THANKS".
SizeW 5" x H 7"
Paper/Material Uncoated red confetti text
Techniques Digital output. Hand assembled.
Copyright Not Specified
Artifact Type Original (1)
Donor Barbara Loveland
ID Number 5158