Recent Acquisitions Feature Annual Reports and Illustration
June 7, 2018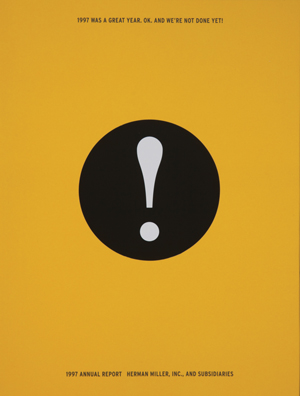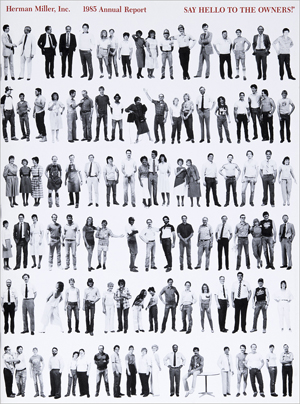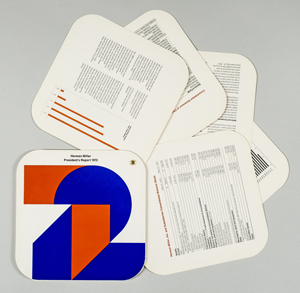 After review, the graphic design advisory committee has received a number of additions to the collection, representing the timeframe from the 1940s through the 2010s. Over 40 pieces are included, representing the work of, Irving Harper, John Massey, Roger Gould, Steve Frykholm, Yang Kim, and others.
While every piece is of interest, a few parts are especially worth noting:
Our collection of Herman Miller annual reports is nearly complete. They are a collection of unique approaches, quite different from traditional annual reports. Posters, flip books, a rain poncho, a party kit (confetti, party hat, smiley button) – the theme for each year was appropriate to the results produced by the business that year.
A portion of the accessions are from Gould Design, especially featuring illustration by Roger Gould and other members of his staff of designers and illustrators.
Schedule a visit to our facility in Kalamazoo, or see the pieces on the website.