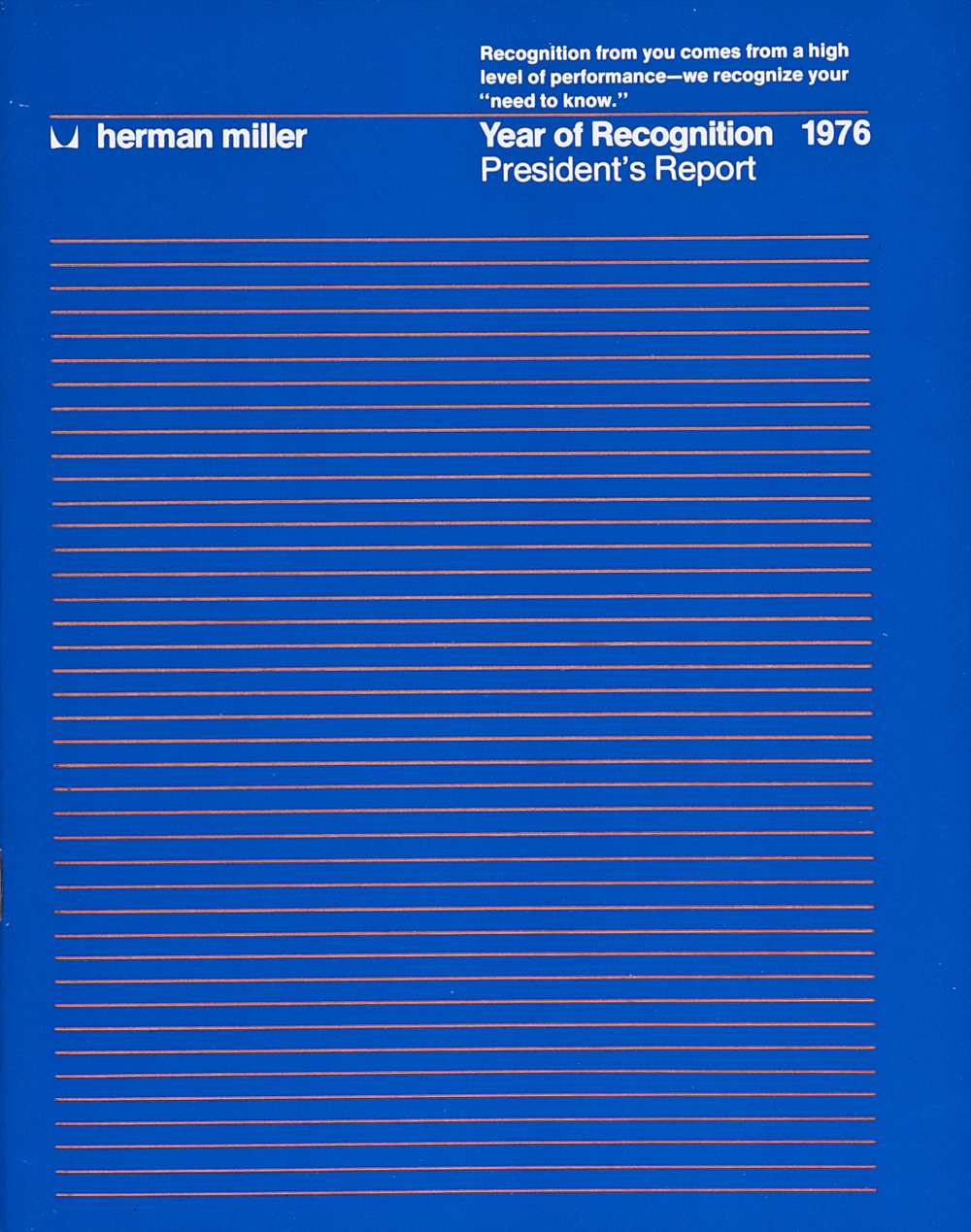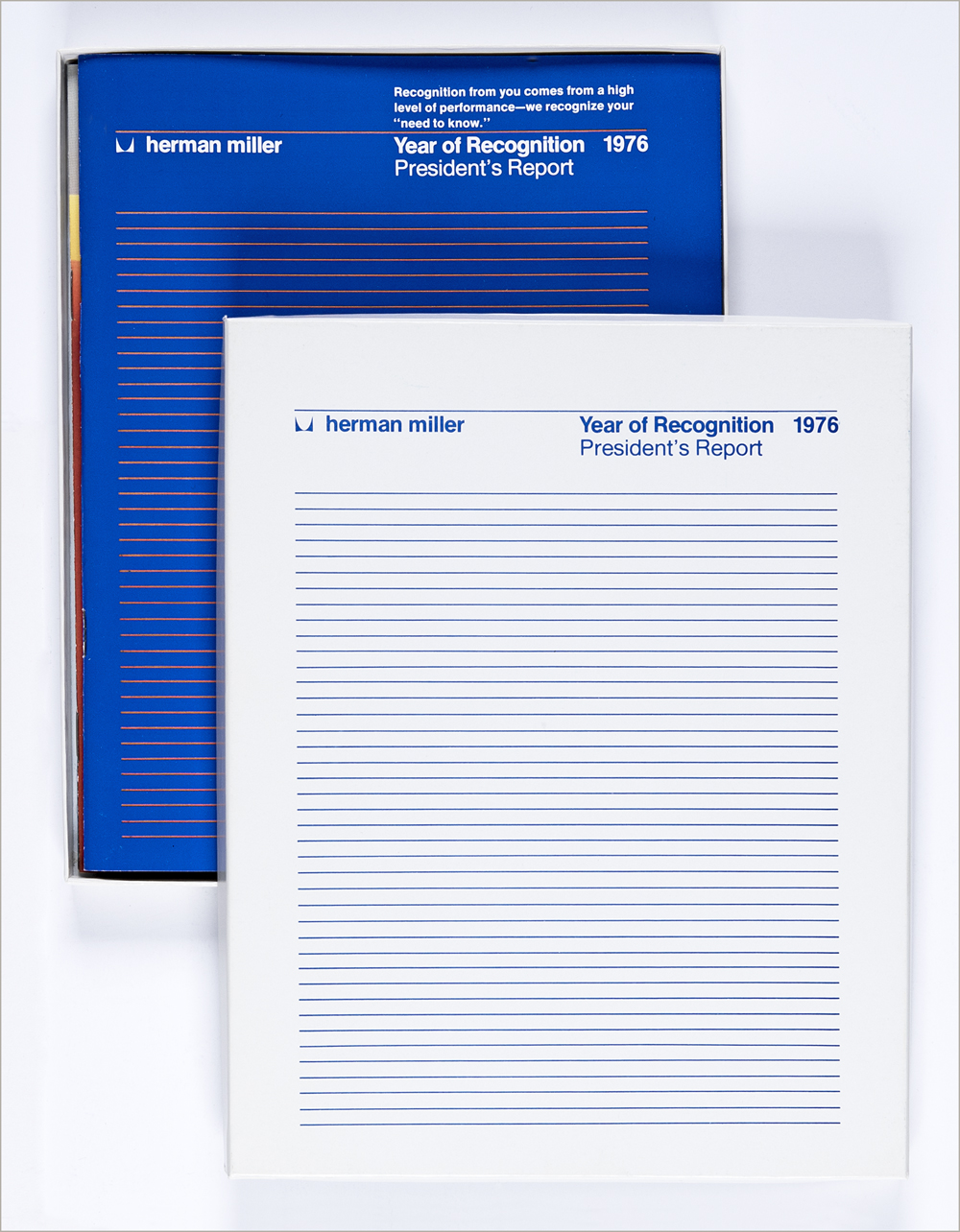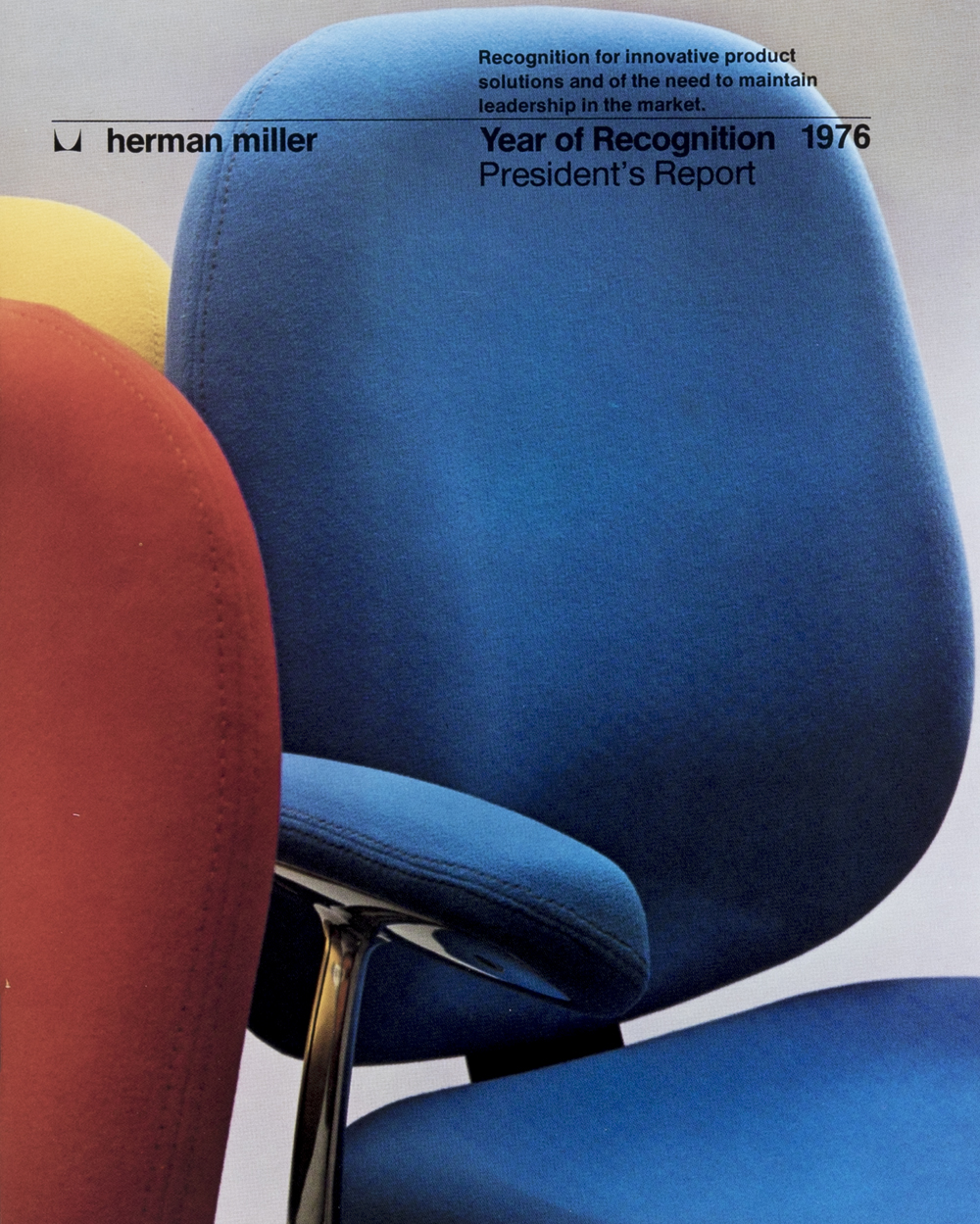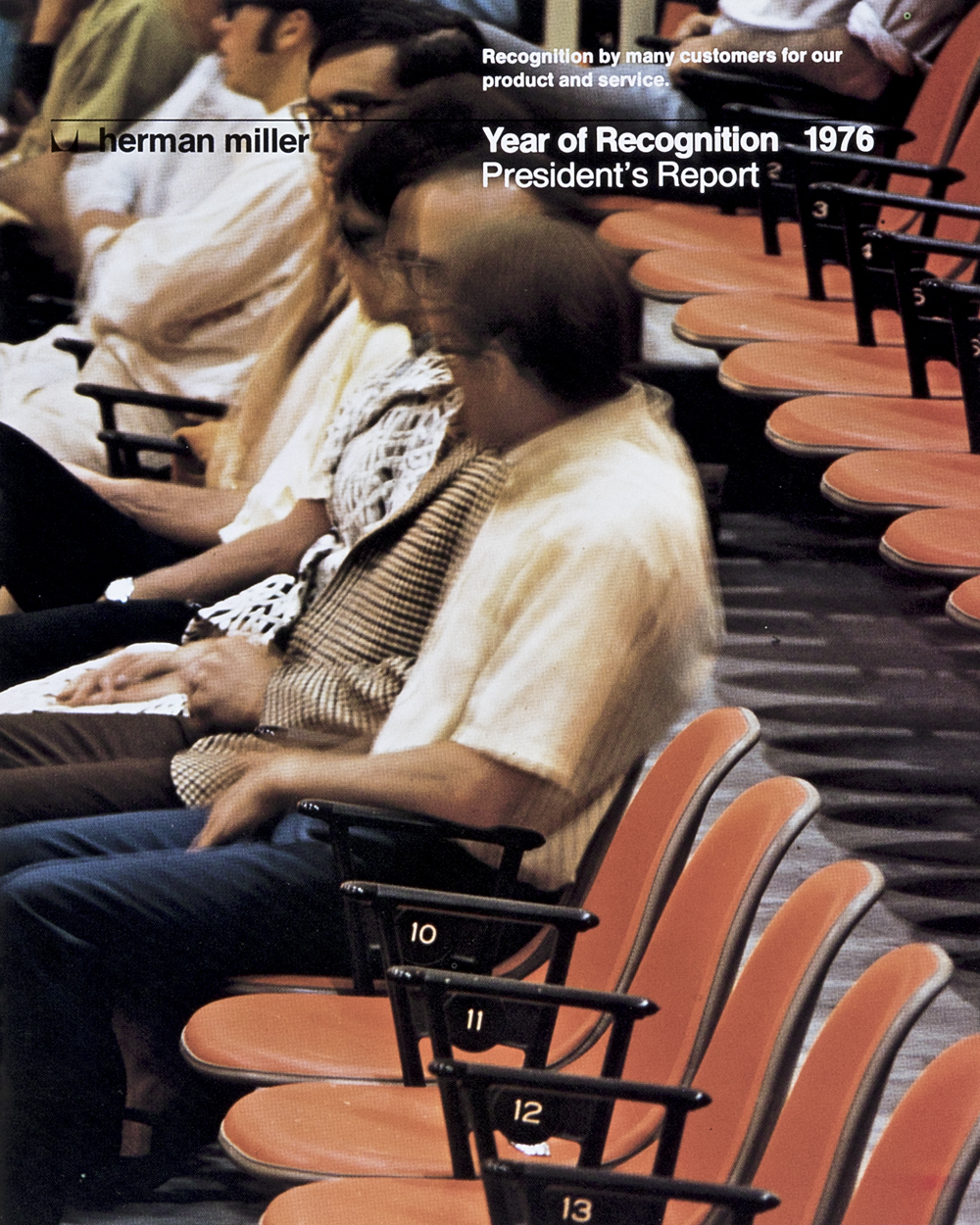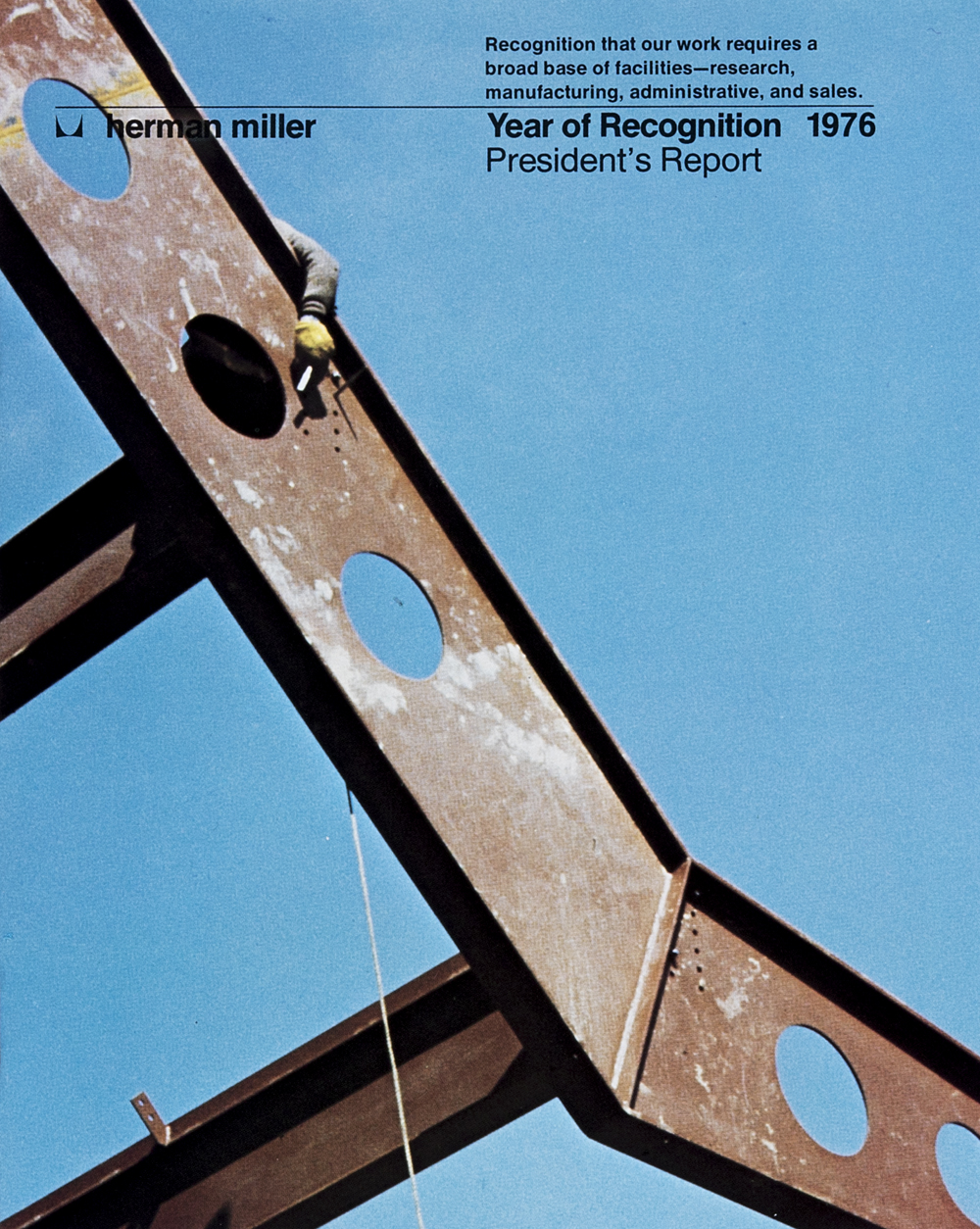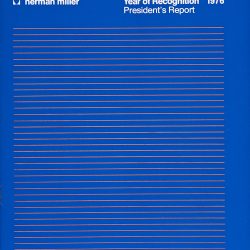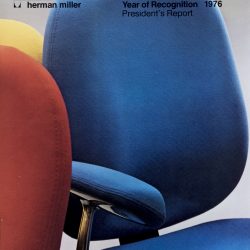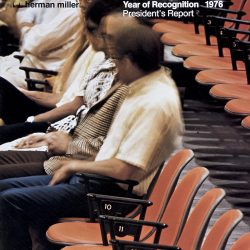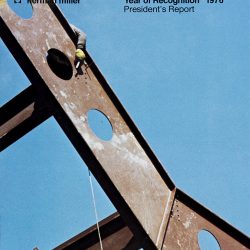 Herman Miller's 1976 Annual Report was designed as 4 small booklets highlighting special recognition throughout the year on performance, products, case studies, and facilities. The packaging for the booklets was intended to be an injection-molded clear plastic box with a series of raised lines as seen on the cover of one of the booklets. Due to manufacturing limitations, the plastic box was aborted and a white box was quickly made in time for the mailing deadline. Included in the archives is the prototype which includes a vacuum formed clear box, and the failed injection molded box.
Recognition AIGA Communication Graphics 1977, AIGA Graphic Design USA: 6, AIGA National Design Archives Collection: Denver Art Museum, Creativity Annual 1977
SizeW 6.75" x H 8.25" x D .5"
Paper/Material White dull coated text and cover stocks
Techniques Offset printing, 4 color process + 2 spot colors. Embossing. Gloss coating.
Copyright Herman Miller Inc.
Artifact Type Original (3 plus prototypes and rejected clear plastic box)
Donor Linda Powell
ID Number 2364