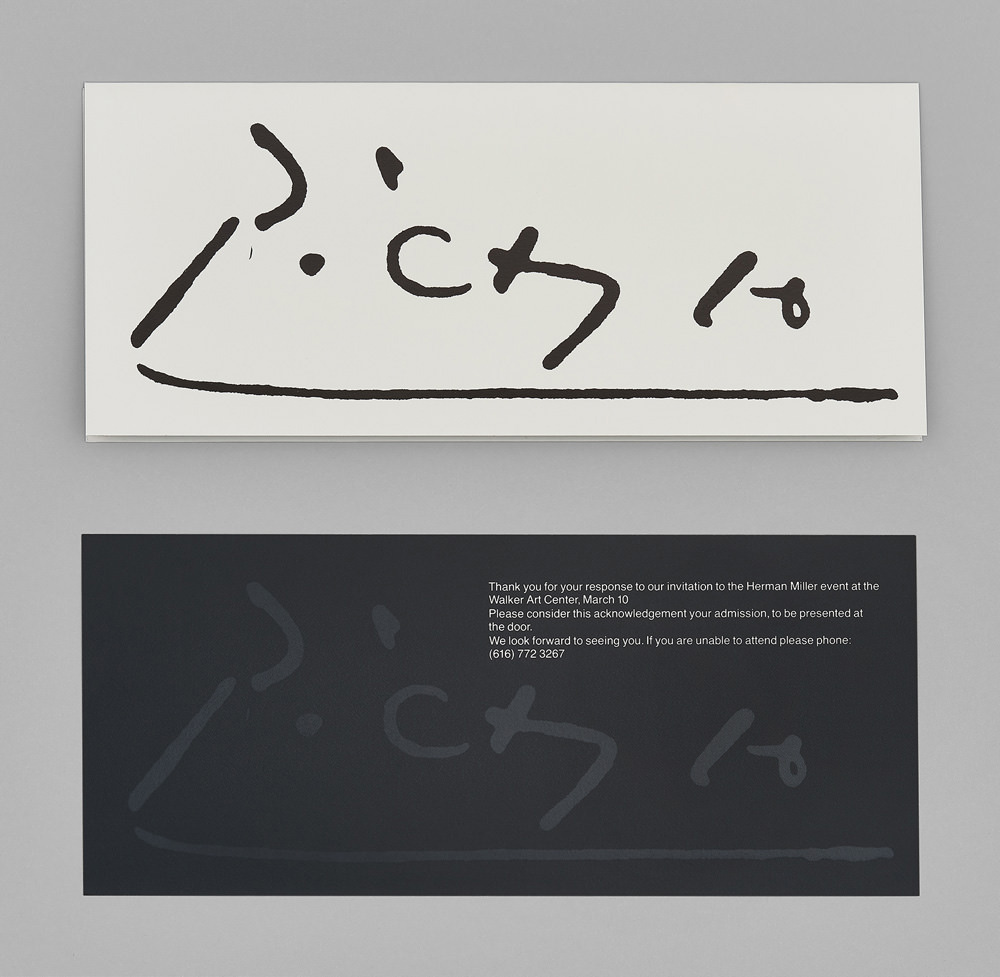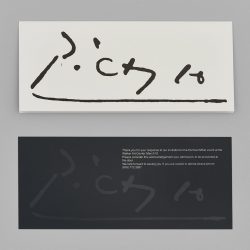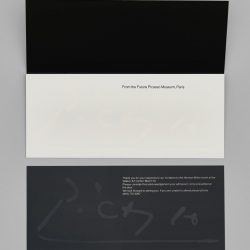 A black and white invitation to an exhibit of Picasso's works at the Walker Art Center in Minneapolis. Clear spot coating  creates a subtle impression of Picasso's signature on both the white and black grounds. The set includes a tri-fold invitation, and an rsvp card and ticket.
SizeW 9" x H 4"
Paper/Material Cream dull coated cover
Techniques Offset printing, 1 color plus spot coating. Overall dull coating on black panels. Scored and letter fold.
Copyright Herman Miller Inc
Artifact Type Original (2 sets) plus prototype
Donor Barbara Loveland
ID Number 5325