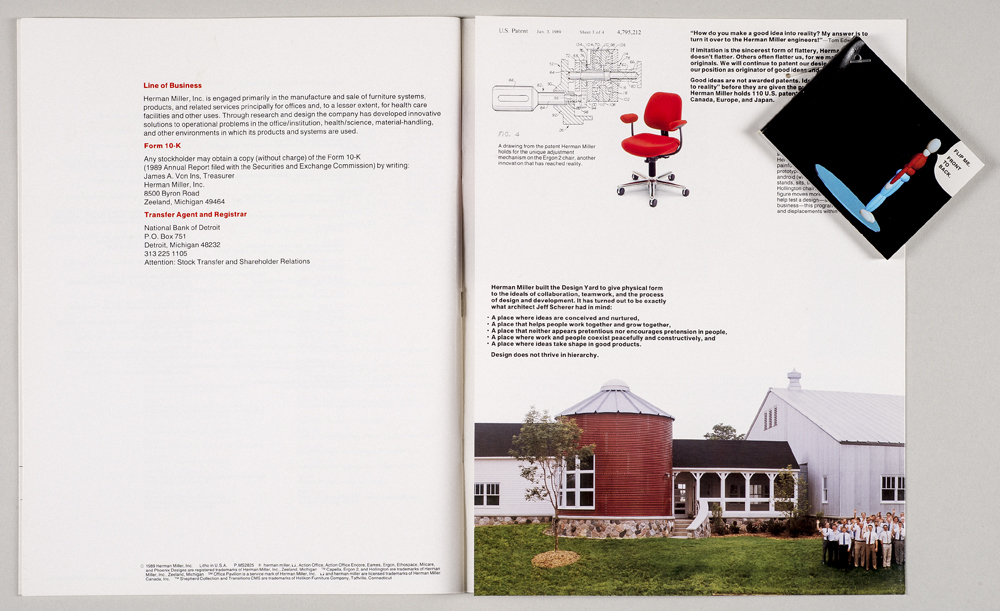 Herman Miller Annual Report. Four product designers address the question, "Who's Designing Our Future?" Their answers are supported by product photographs, sketches, and the research and development process behind the products. A small flip book that demonstrates one of the testing processes of a chair is attached to the back cover.
SizeReport:W 8.5" x H 11"Flip book:W 3.5" x H 2.5"
Paper/Material Gloss coated white cover and text.
Techniques Report: Offset printing, 4 color process plus 1 spot color and spot coating. Score, double gate fold (cover), saddle stitched. Flip book: Offset printing, 4 color process plus coating. Perfect binding. Diecut and attached to back cover with plastic tie.
Copyright Herman Miller Inc.
Artifact Type Original (3)
Donor Steve Frykholm, Diane Garonne
ID Number 3408