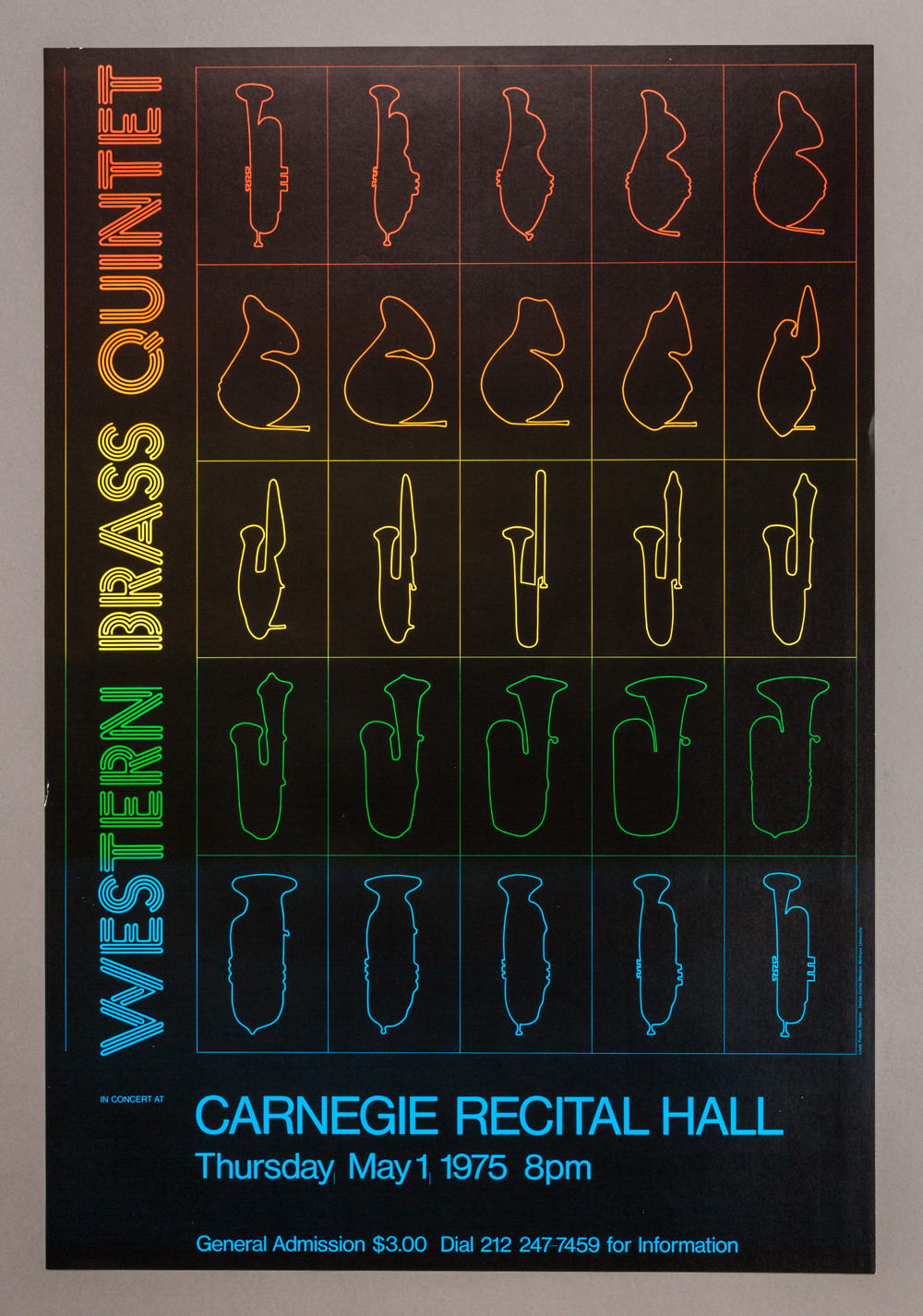 Metemorphosis from trumpet, to french horn, to trombone, to baritone, to trumpet representing the 5 brass quintet instruments.
Recognition BRNO Biennale of Graphic Design 1978, Design in Michigan 1967 – 1977
Size W 24" x H 36"
Printer/Producer Knickerbocker Press, Grand Rapids, MI
Paper/Material Mead Black and White coated cover stock
Techniques Offset printing. Split fountain using 5 ink colors plus double black, plus varnish. 2 plates.
Copyright Western Michigan University
Artifact Type Original (4)
Donor Linda Powell, Bruce Naftel
ID Number 440