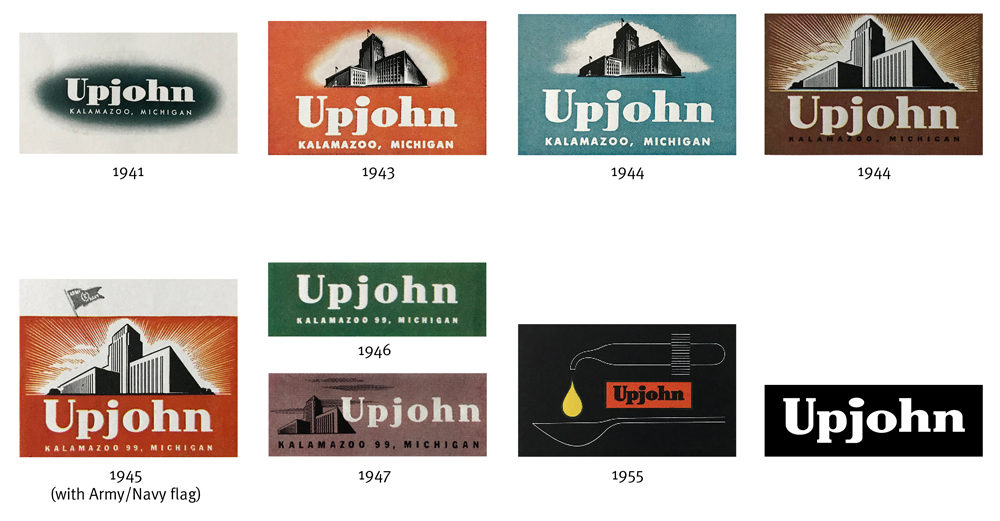 The Upjohn wordmark evolved throughout the years from the word within an oval, to incorporating stylized illustrations of the corporate headquarters, to the word included within a rectangle. Many colors were used, often to match a color within an ad, journal, or promotional piece.
Copyright The Upjohn Company
Artifact Type Digital
Donor Pfizer Inc.
ID Number 7217