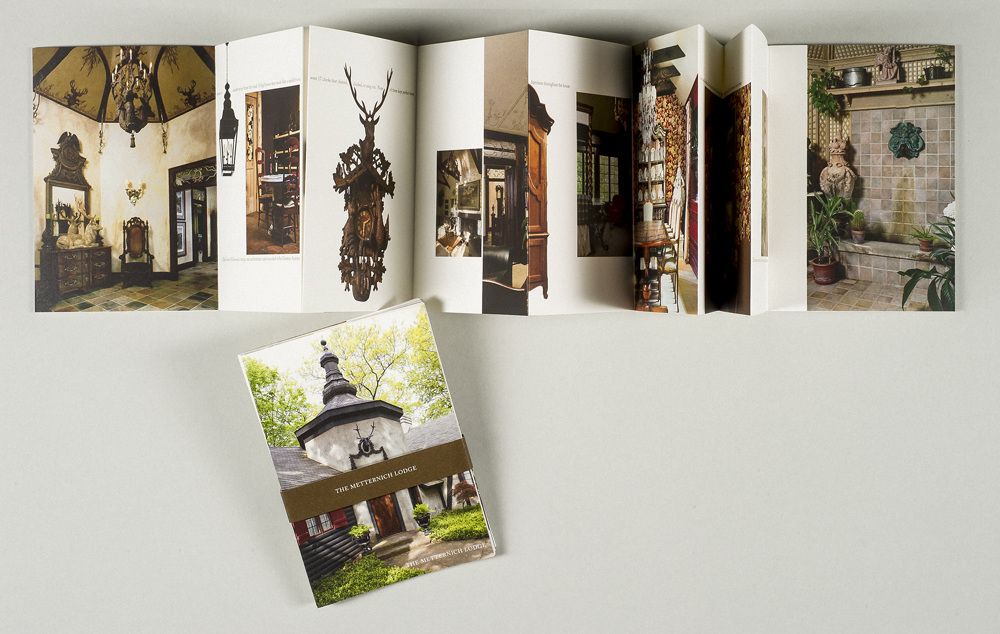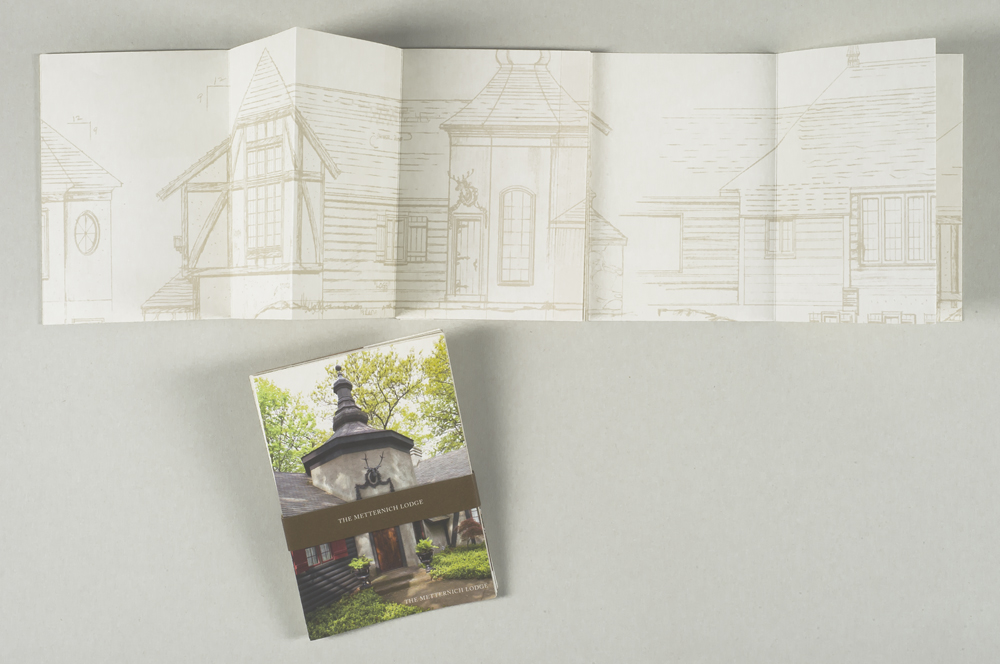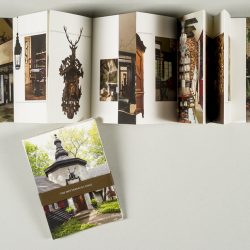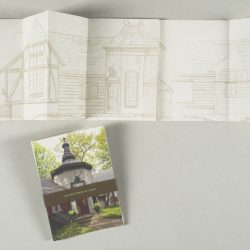 A 24 panel accordion folded piece commemorates the the Metternich Lodge when it was bequeathed to Ox-Bow School of Art in 2002. One side shows photographs of the the many eclectic rooms and furnishings of the lodge and continues to unfold to reveal more and more rooms – the same feeling one has when walking through the lodge from one room to another to another. The backside shows elevations drawn by the owner when the original cottage was redesigned and renovated beginning in the 1980s.
Size W 4.25" x H 6"
Printer/Producer SVH Group
Paper/Material Monadnock Dulcet smooth white cover.
Techniques Offset printing, 4 color process plus 1 spot color. Scored, 3 sections glued together, accordion folded. Wrap band applied.
Copyright Not Specified
Artifact Type Original (3)
Donor Linda Powell
ID Number 4047