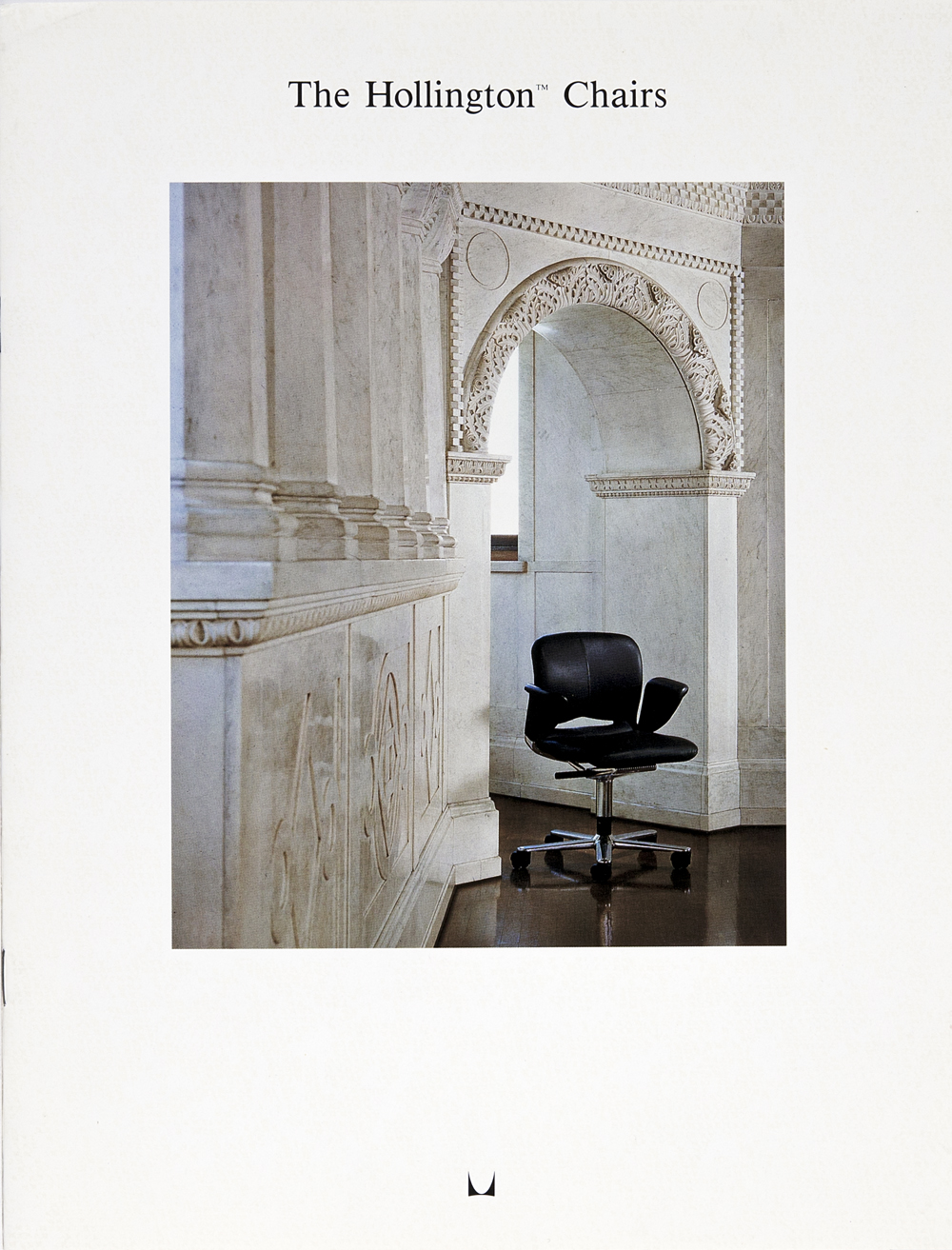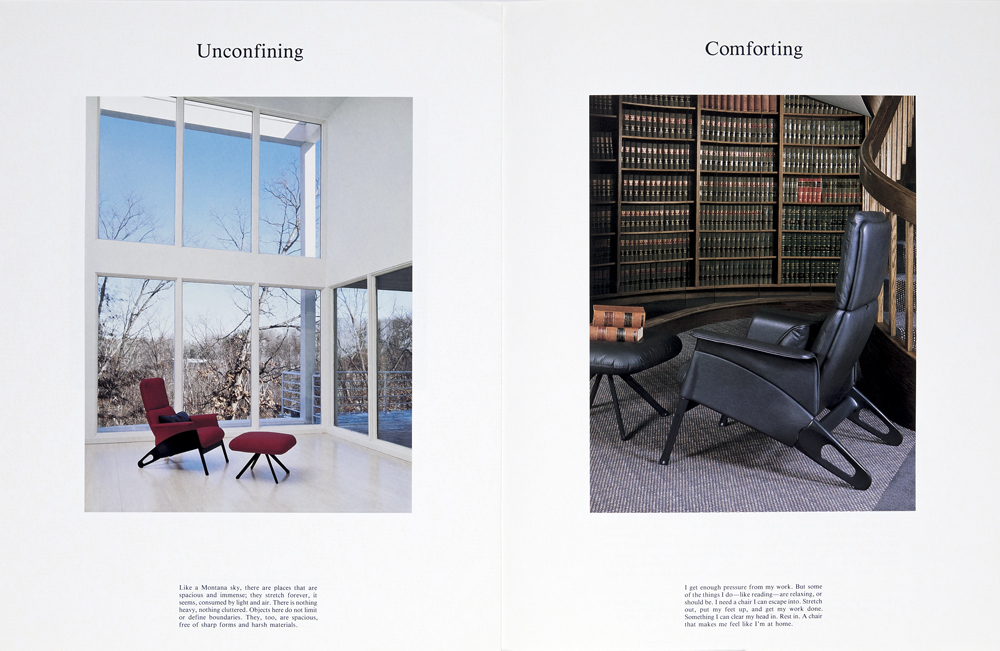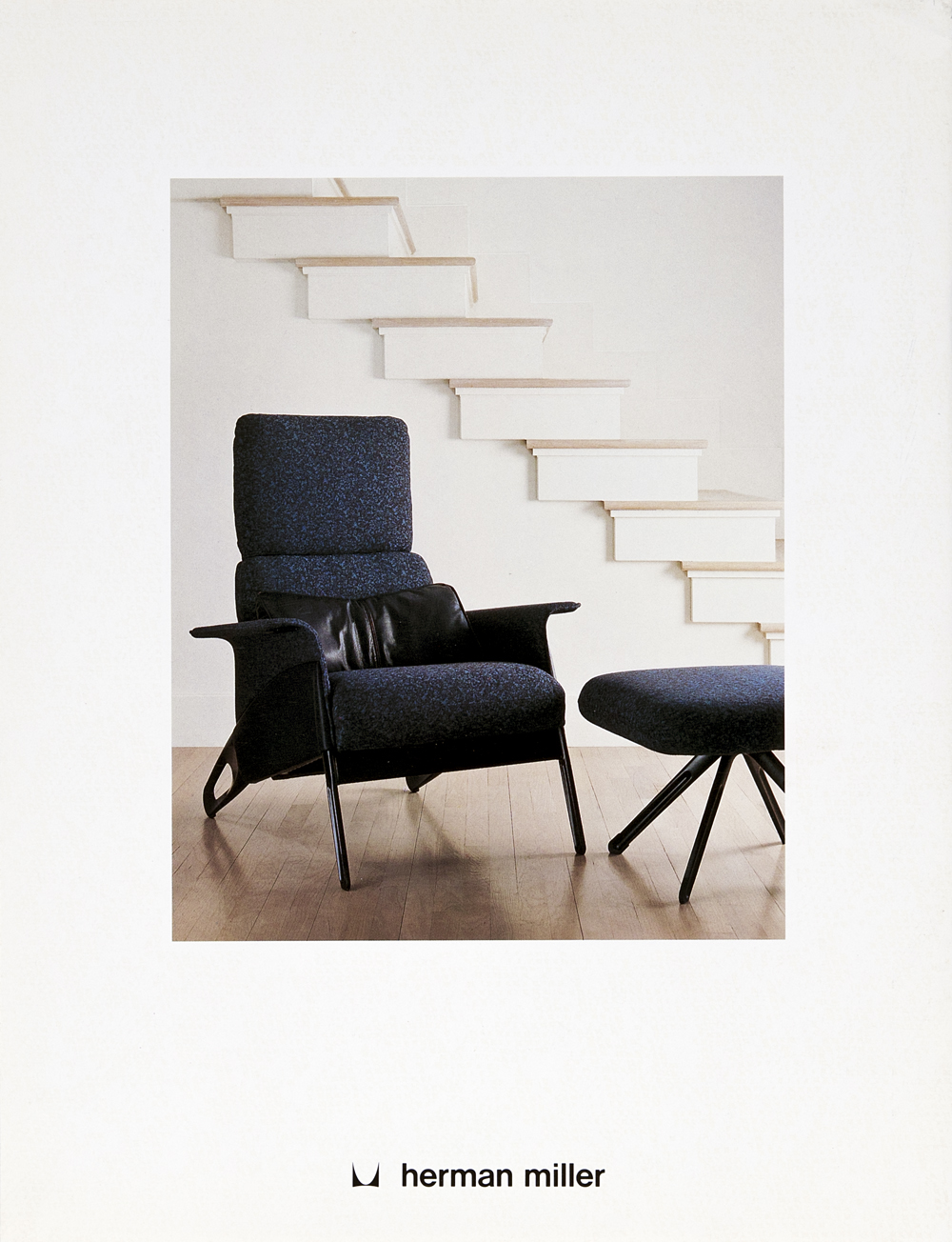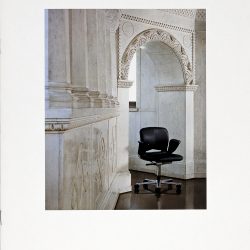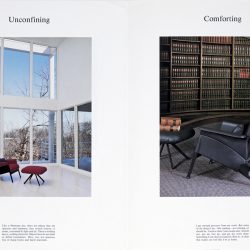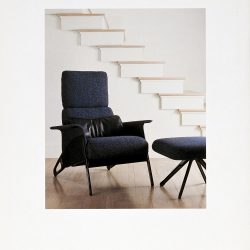 Product brochure designed to show the versatility of the different models of the chairs in the Hollington line by placing each in a very different environment. Minimal captions depict the qualities shown in each environment. One of the new fabric textures was printed as a subtle tint varnish in the border areas of each page.
SizeW 8.5" x H 11"
Paper/Material White dull coated stock
Techniques Offset printing, 4 color process. Dull tint varnish texture printed in borders around photographs.
Copyright Herman Miller Inc
Artifact Type Original (2)
Donor Barbara Loveland
ID Number 1759