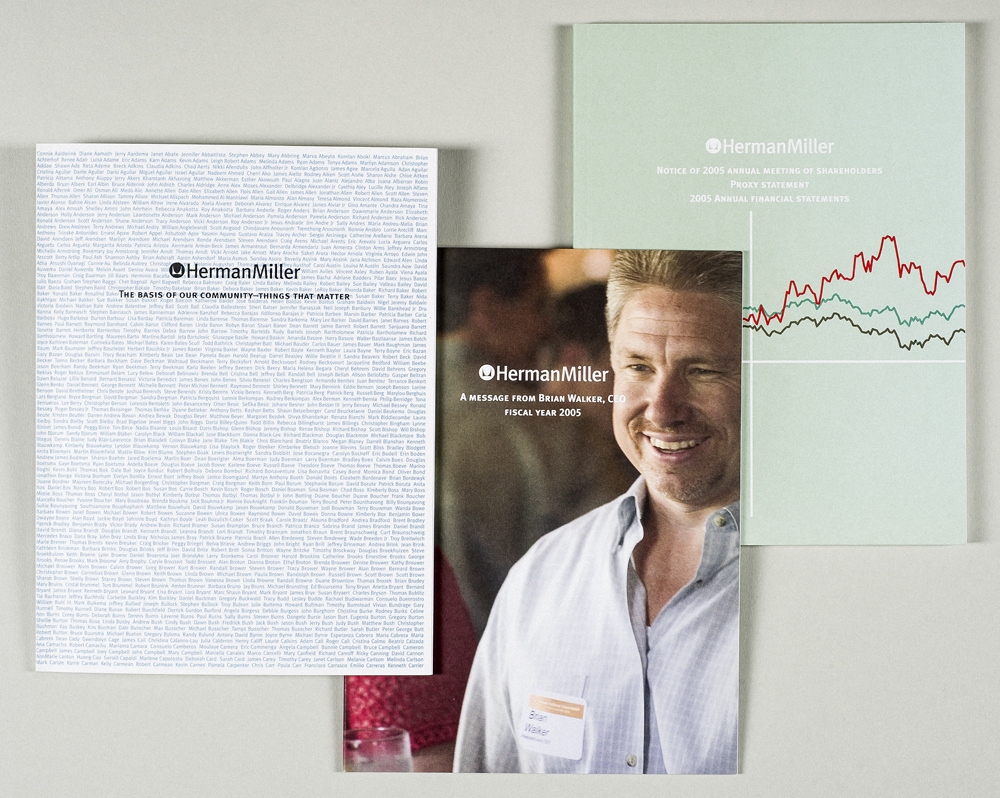 Herman Miller Annual Report. A mailing box contains 3 booklets: The Basis of Our Community–Things That Matter, A Message from Brian Walker, and Annual Financial Statements and Proxy Statement. In the first book, all 6,203 Herman Miller employees' names are listed and an additional 9 things that matter – such as Performance, Design, Relationships, and Inclusiveness – are discussed and supported with photographs.
SizeW 6.5" x H 8.5"
Paper/Material Uncoated white cover and text.
Techniques Books: Offset printing, 4 color process plus spot colors. Perfect binding. Mailing box: Offset printing, 1 spot color. Diecut, scored, folded, and assembled.
Copyright Herman Miller Inc.
Artifact Type Original (3 sets)
Donor Steve Frykholm, Herman Miller Inc.
ID Number 3440