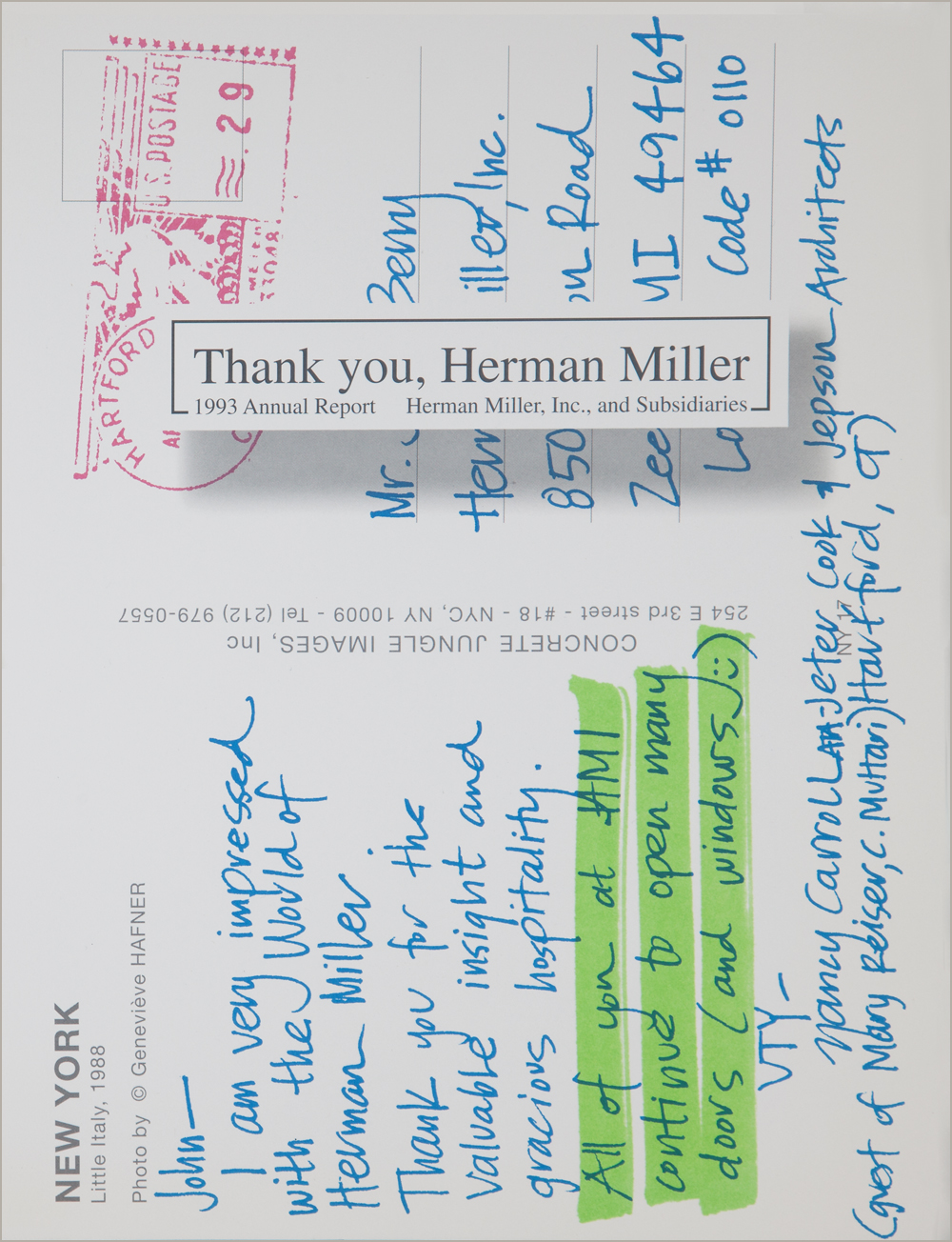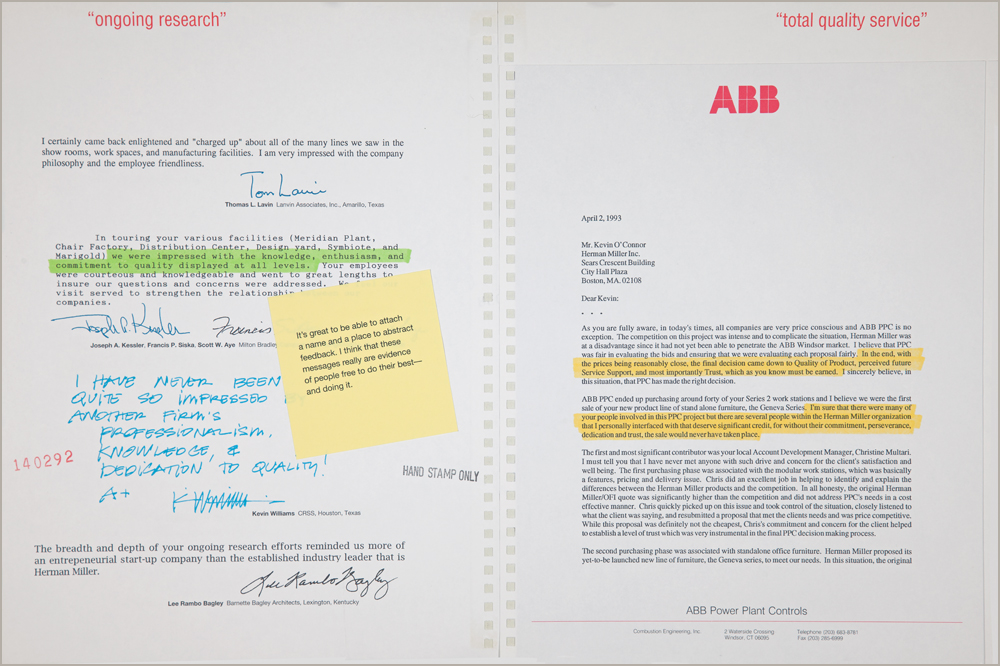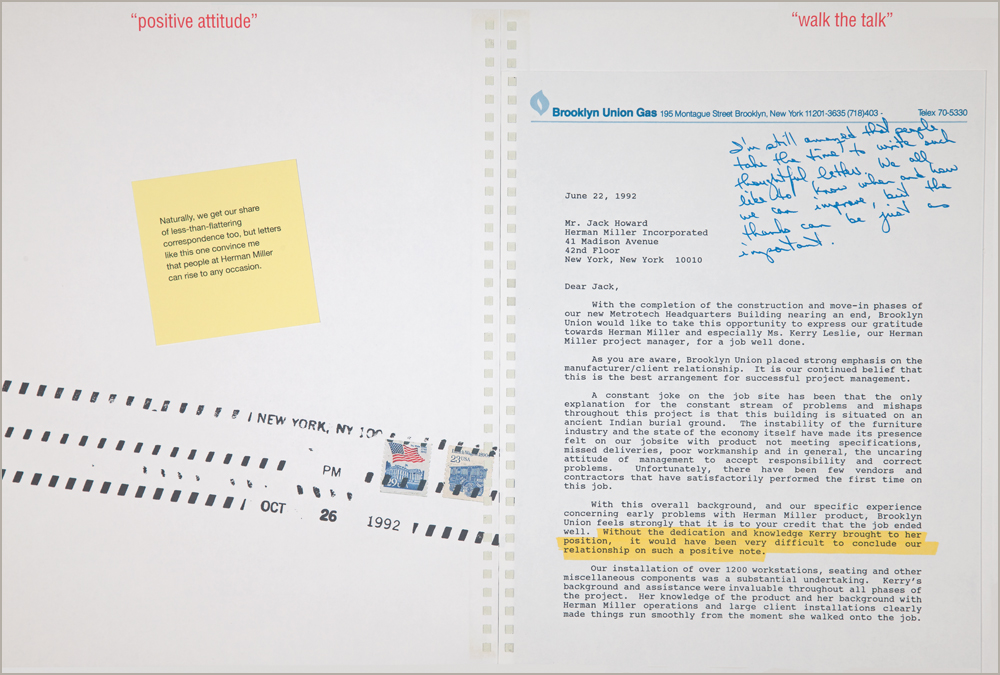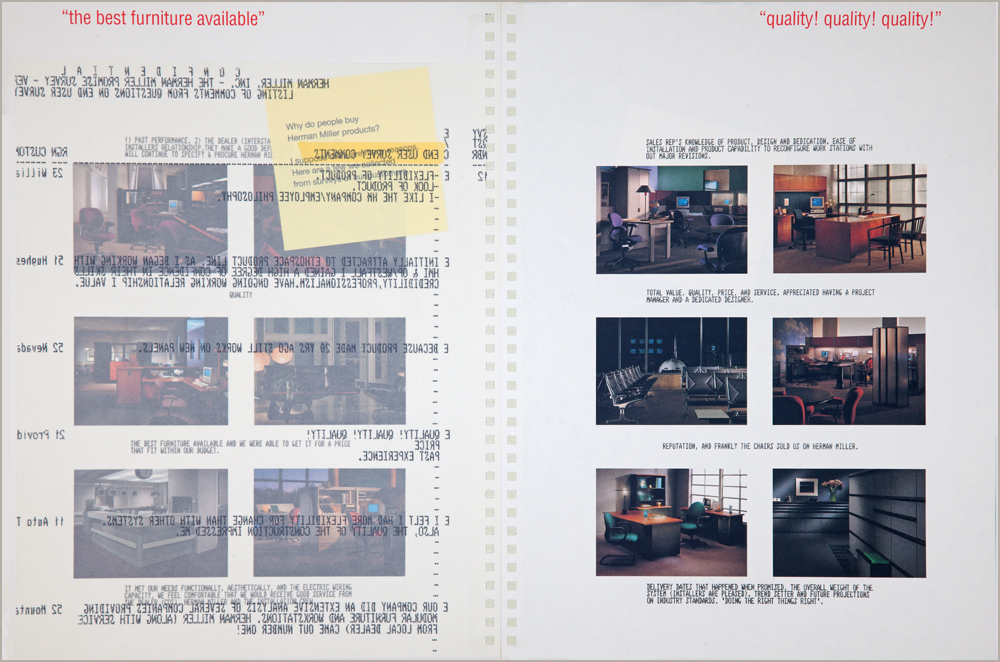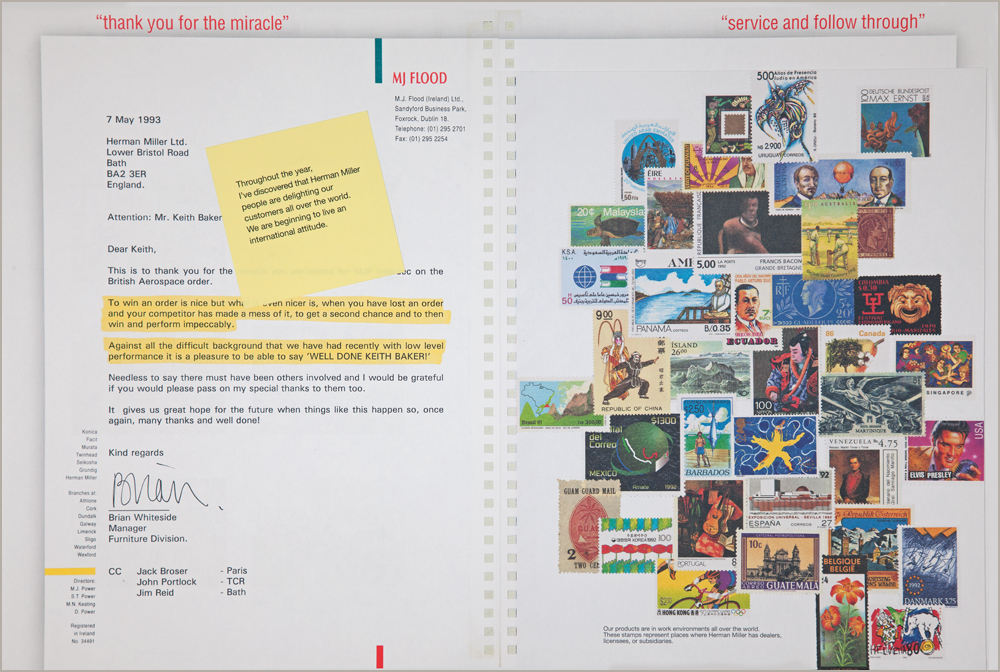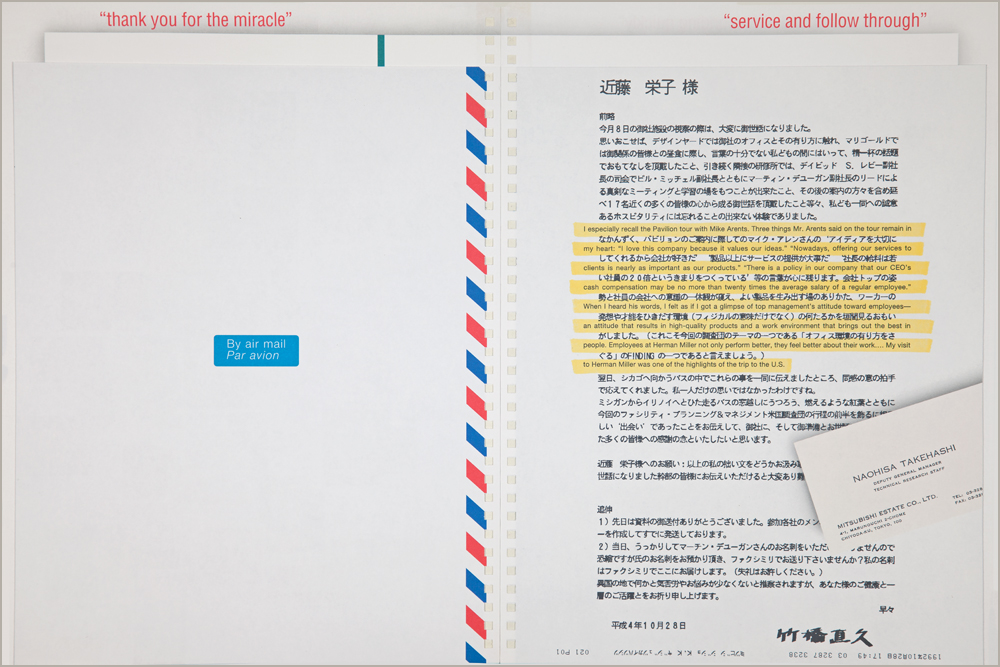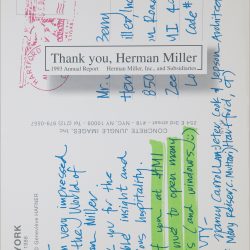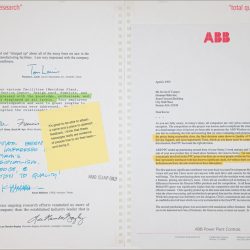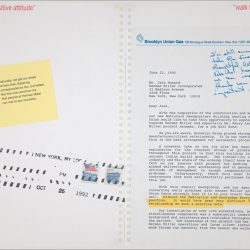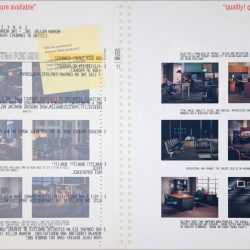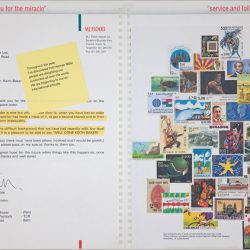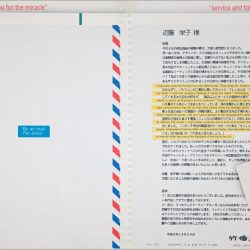 Herman Miller Annual Report. Letters, notes, and comments from satisfied customers, dealers, suppliers, and colleagues are reproduced to look exactly like the originals and bound into the report. Supporting graphics include postage stamp images, postal cancellations, "Post-it" note facsimiles, drawings, and hand-written notes.
Recognition Annual Report 100 Show, Art Directors Club 73rd Annual Exhibition, Champion International Corporation Imagination Award, Communication Arts Annual 1994, Creativity Annual 1994, Graphis Annual Report 5, Mead Annual Report Show 1994, Print's Best Designed Annual Reports of 1993, Print's Regional Design Annual 1994
SizeW 9" x H 12"
Paper/Material Various
Techniques Offset printing, 4 color process. Wire-O binding. Seven "Post-it" facsimiles tipped into each report.
Copyright Herman Miller Inc.
Artifact Type Original (3)
Donor Herman Miller Inc., Diane Garone
ID Number 3416