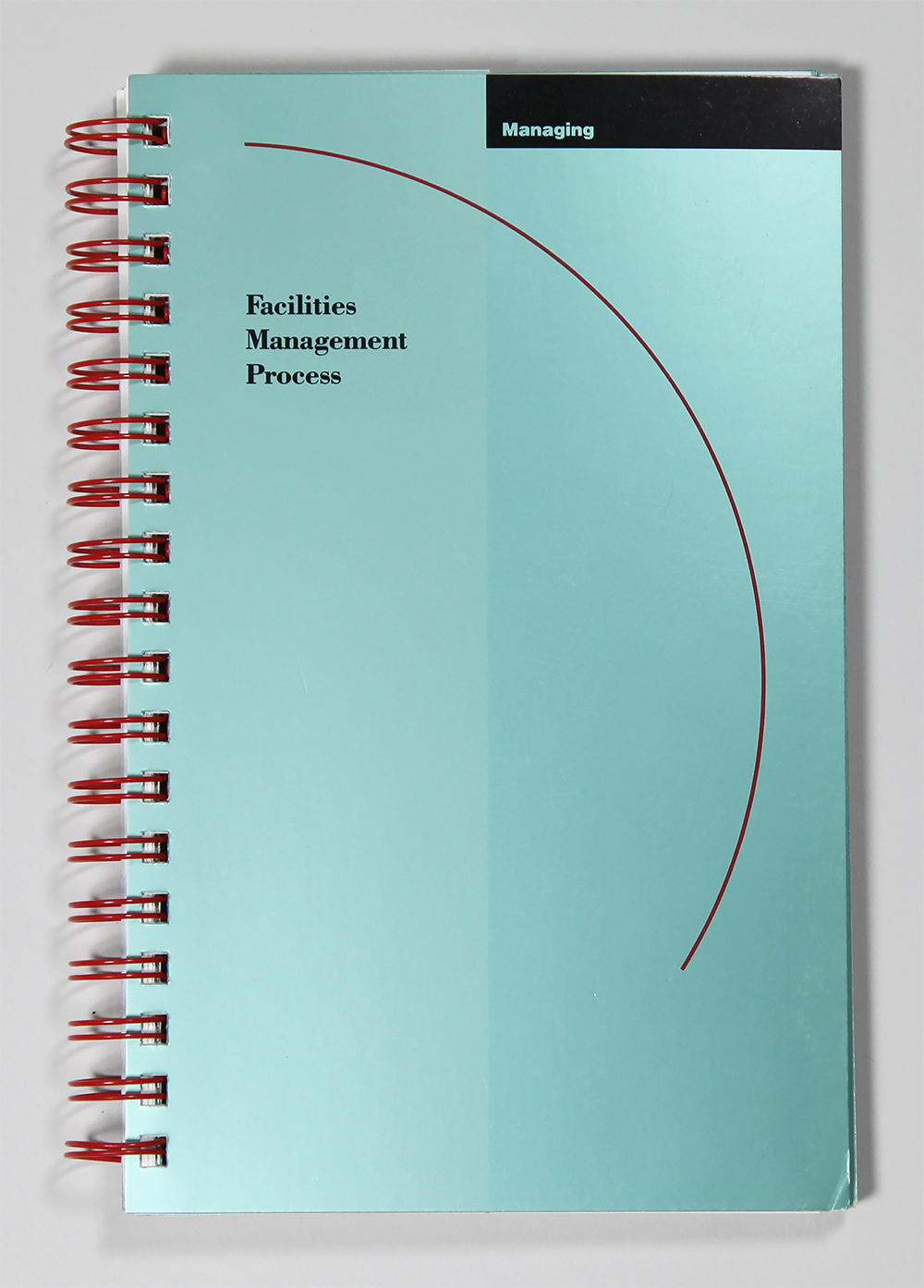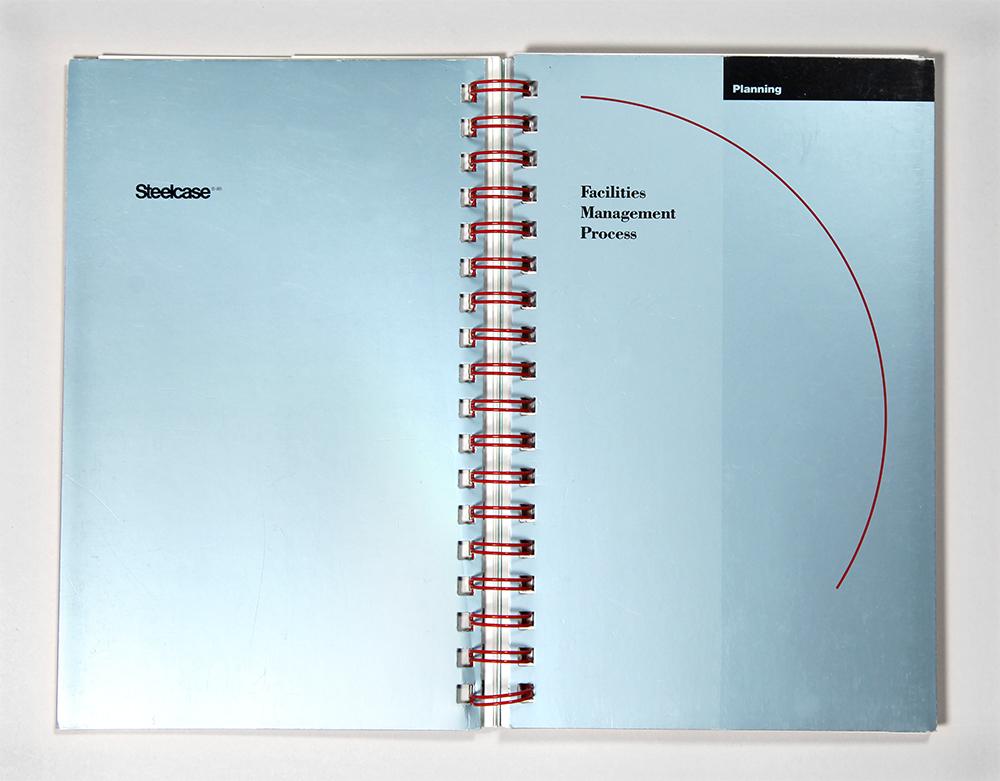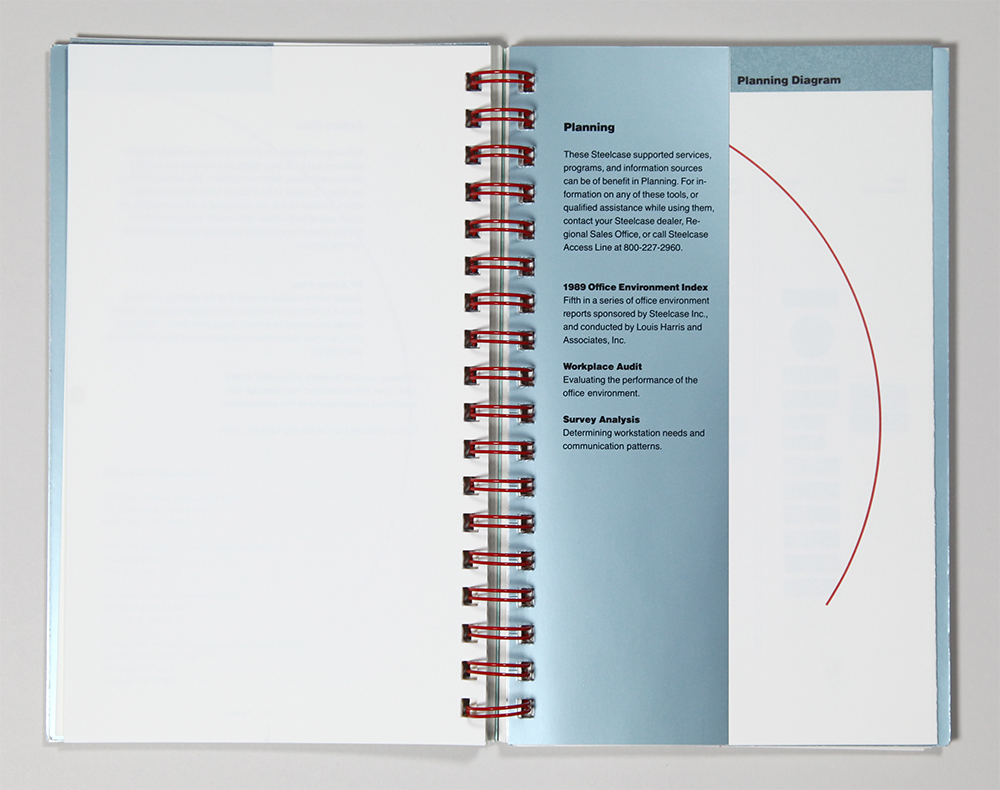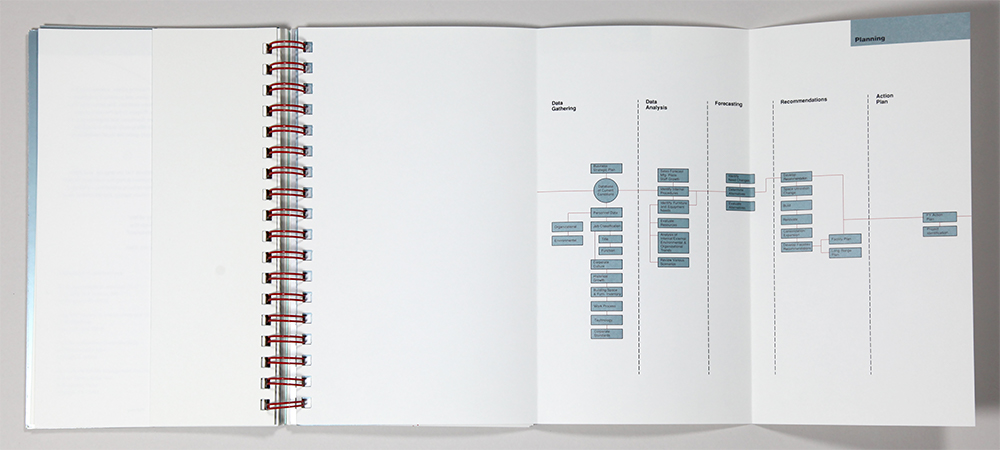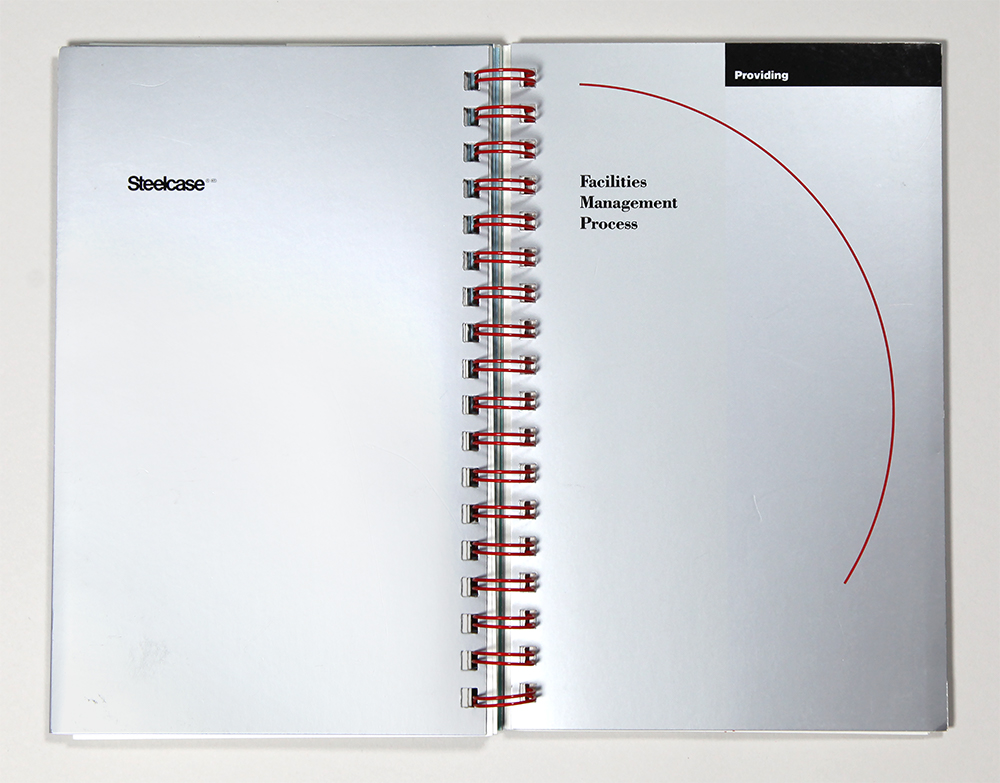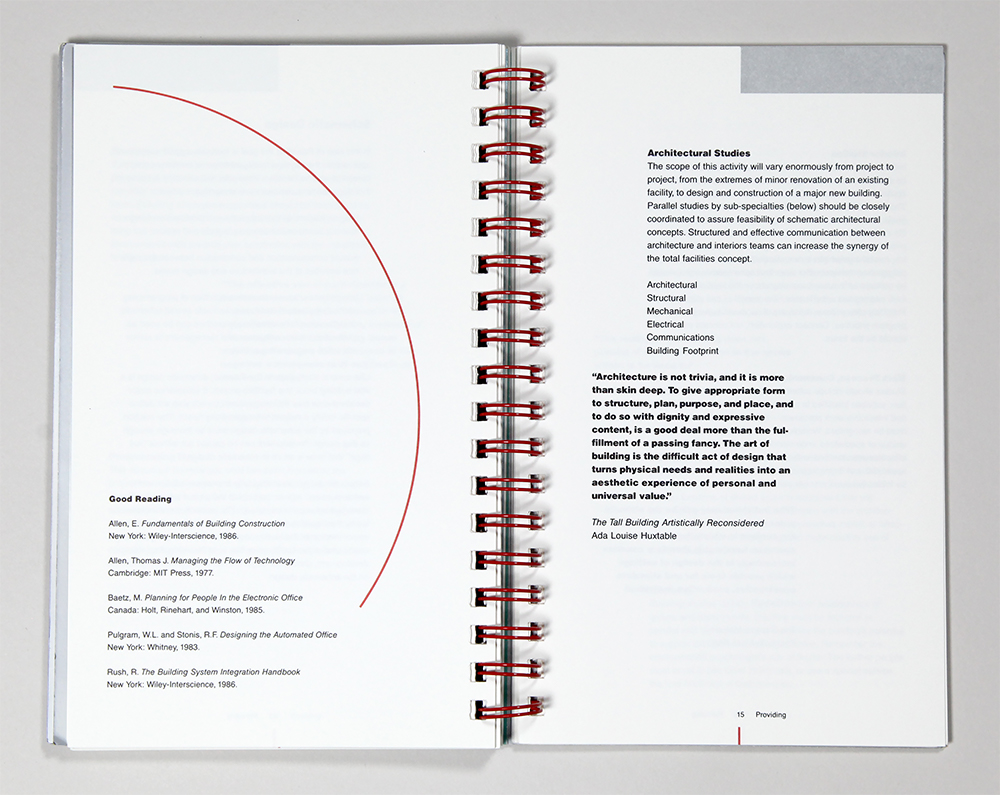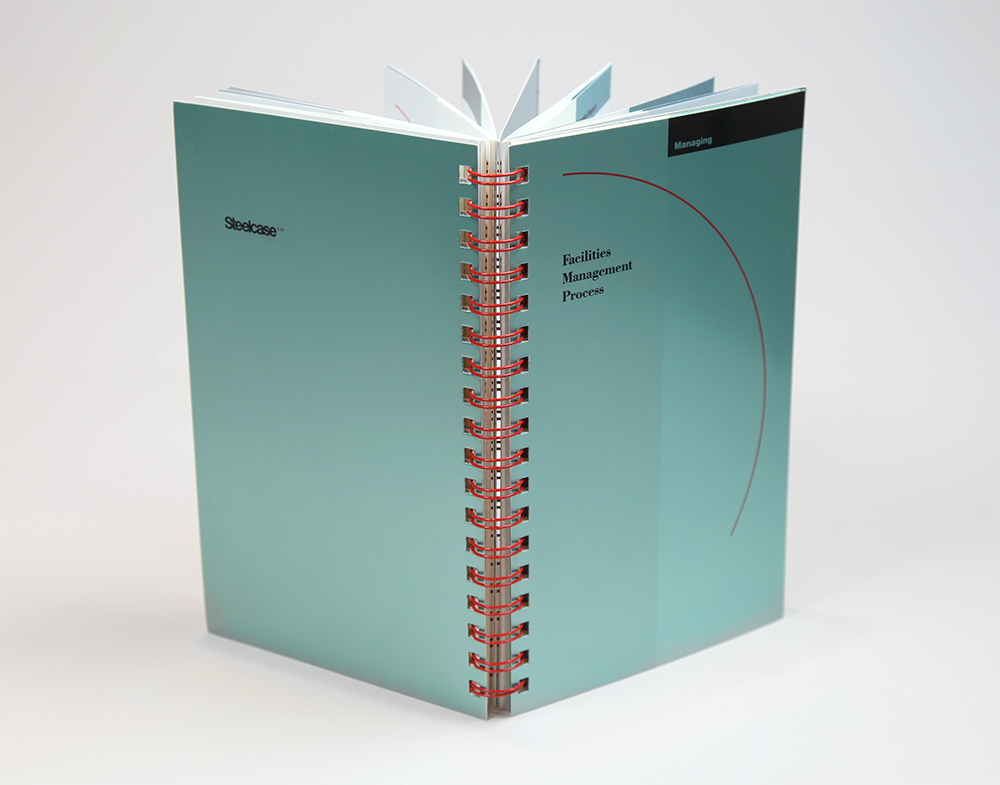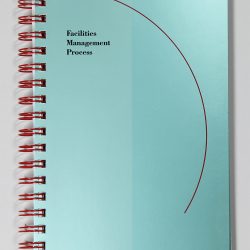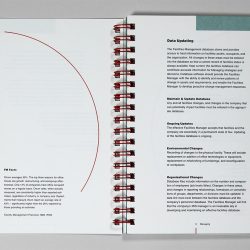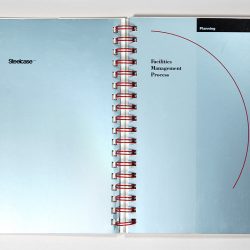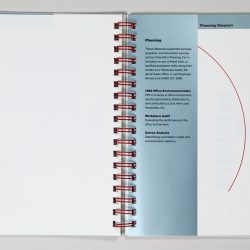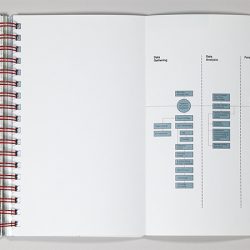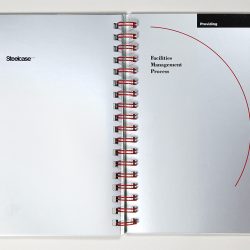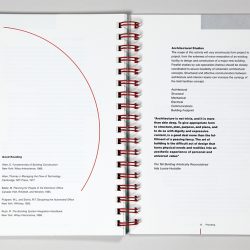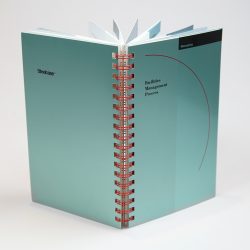 Like the Facilities Management process which has no beginning or end, this book has no cover. It can be opened or closed at each of the three sections – Planning, Providing, or Managing. A fold-out flowchart of the process at the end of each section can be opened and consulted while reading the text.
SizeW 6.5" x H 9.5"
Printer/Producer The Etheridge Company
Paper/Material Gloss coated cover and uncoated white text
Techniques Offset printing, 4 spot colors, and spot coating. Scored and folded. Red wire-O binding.
Copyright Steelcase Inc.
Artifact Type Original (2)
Donor Square One Design
ID Number 4387