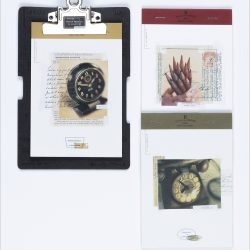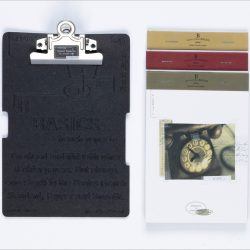 Speckletone Basics Writing Tablets
A series of 3 writing tablets (Appointments, Messages, and Correspondence) promoting French Speckletone papers. Packaged on a blind embossed cardboard clipboard.
Size Tablets: W 4.5" x H 6.5", Clipboard: W 5.5" x H 8"
Printer/Producer The Etheridge Company, Grand Rapids, MI
Paper/Material Various French Speckletone text and cover stocks.
Copyright Not Specified
Artifact Type Original (1 set)
Donor French Paper Co
ID Number 102