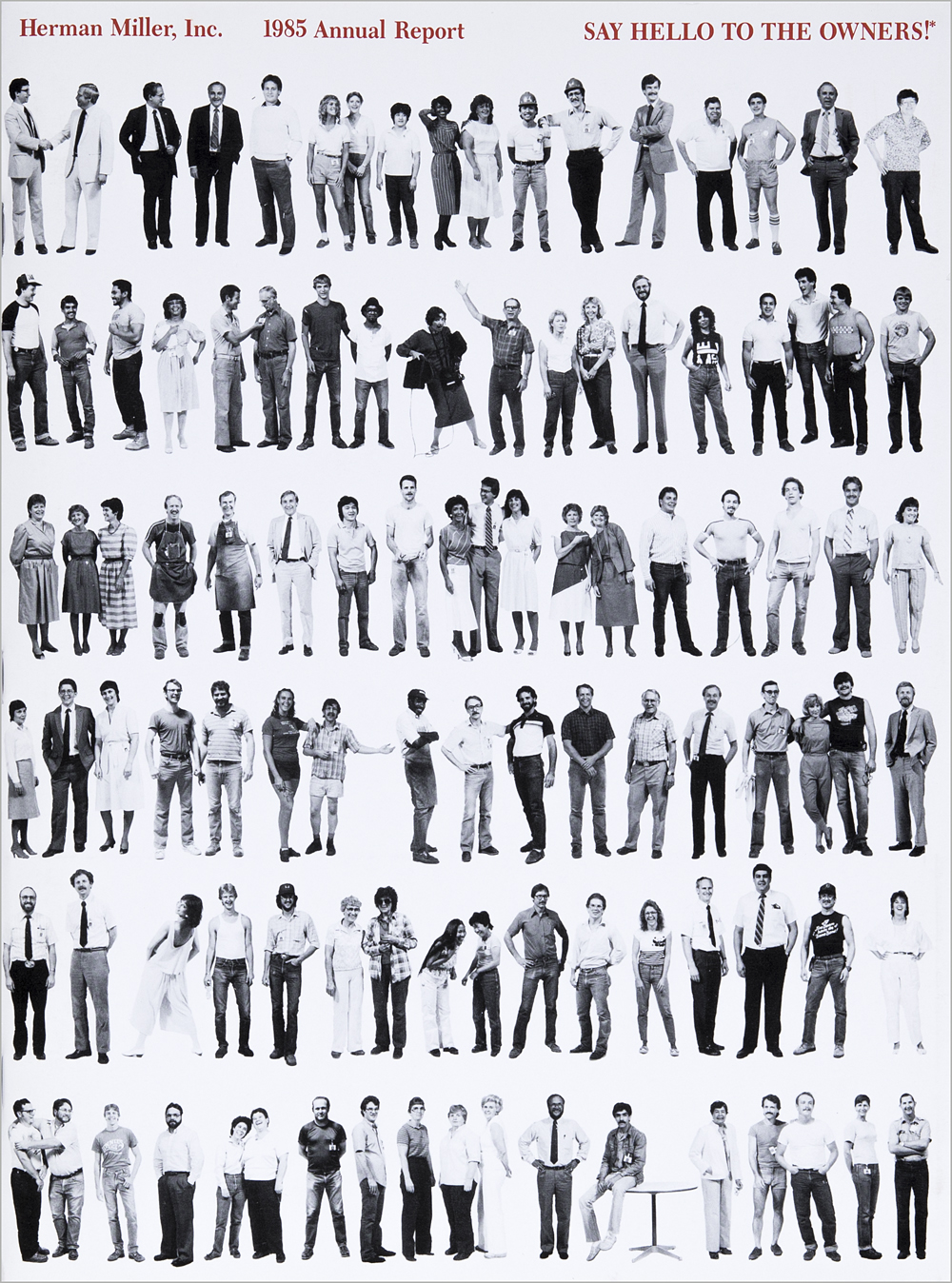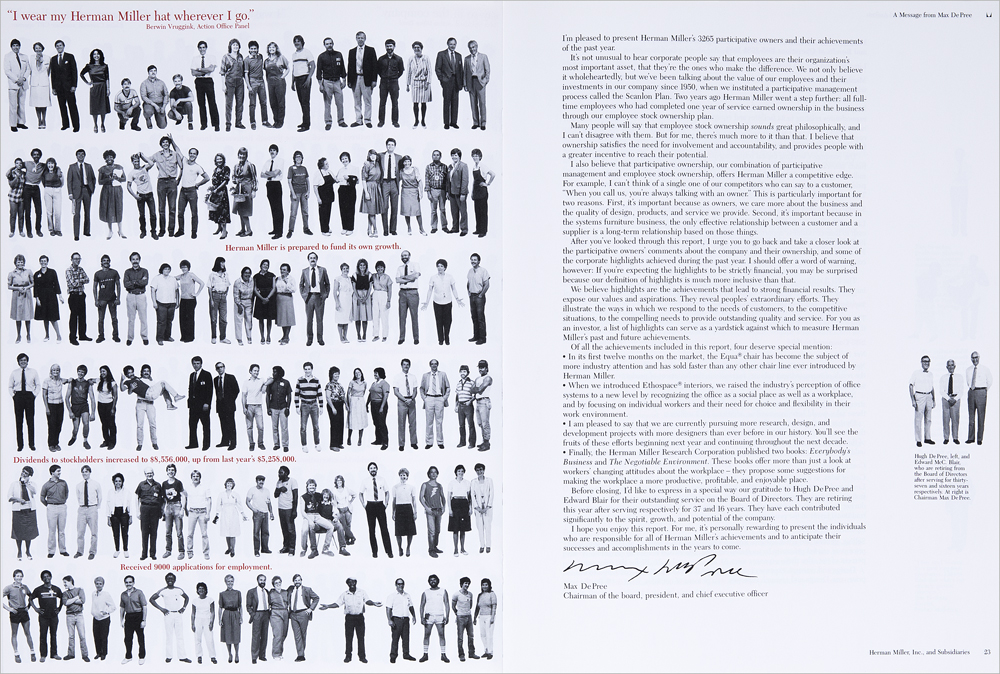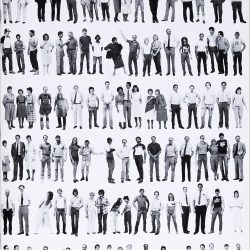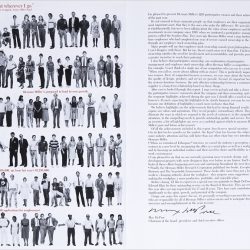 Herman Miller Annual Report recognizing every Herman Miller full time participative employee-owner. The black and white individual or small group photographs take up the first 22 pages of the report plus the front and back covers. The CEO and retiring board members appear on page 23, in the same size and style photographs.
Recognition AIGA 1986 Communication Graphics, AIGA Graphic Design USA: 6, AIGA National Design Archives Collection: Denver Art Museum, Art Directors Club – Los Angeles, Art Directors Club 65th Annual Exhibition, Communication Arts Annual 1986, Creativity Annual 1986, Graphis Annual Report 5, Interiors Magazine Brochure and Binder Competition, Mead Annual Report 30 Year Retrospective, Mead Annual Report Show 1986, Print's Regional Design Annual 1986, Printing Industries of America, Society of Publication Designers
SizeW 8.5" x H 11"Insert:W 8.5" x H 4"
Printer/Producer Heritage Press, Dallas TX
Paper/Material White gloss text and cover paper stocks
Techniques Offset printing, 2 spot colors. Saddle stitched. Small insert printed 4 color process. 4 panel rolled fold.
Copyright Herman Miller Inc.
Artifact Type Original (4)
Donor Linda Powell, Steve Frykholm
ID Number 2340