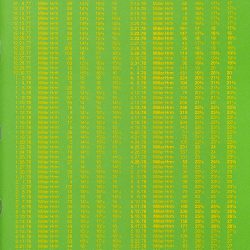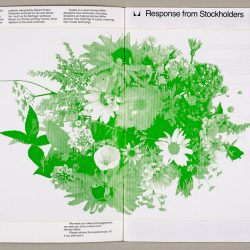 Herman Miller Annual Report. The cover lists company stock data from June 1, 1977 through June 2, 1978 highlighting the gains in bold type. Included in the report is a pull-out survey giving stockholders the opportunity to respond with their ideas and suggestions. A graphic interpretation of the flower bouquet used on the company's stock certificate is seen on the cover of the survey.
SizeW 8.5" x H 11"
Paper/Material Uncoated white cover and text.
Techniques Offset printing, 3 spot colors. Diecut, scored, perforated, assembled, and folded. Saddle stitched.
Copyright Herman Miller Inc.
Artifact Type Original (2)
Donor Steve Frykholm
ID Number 3388