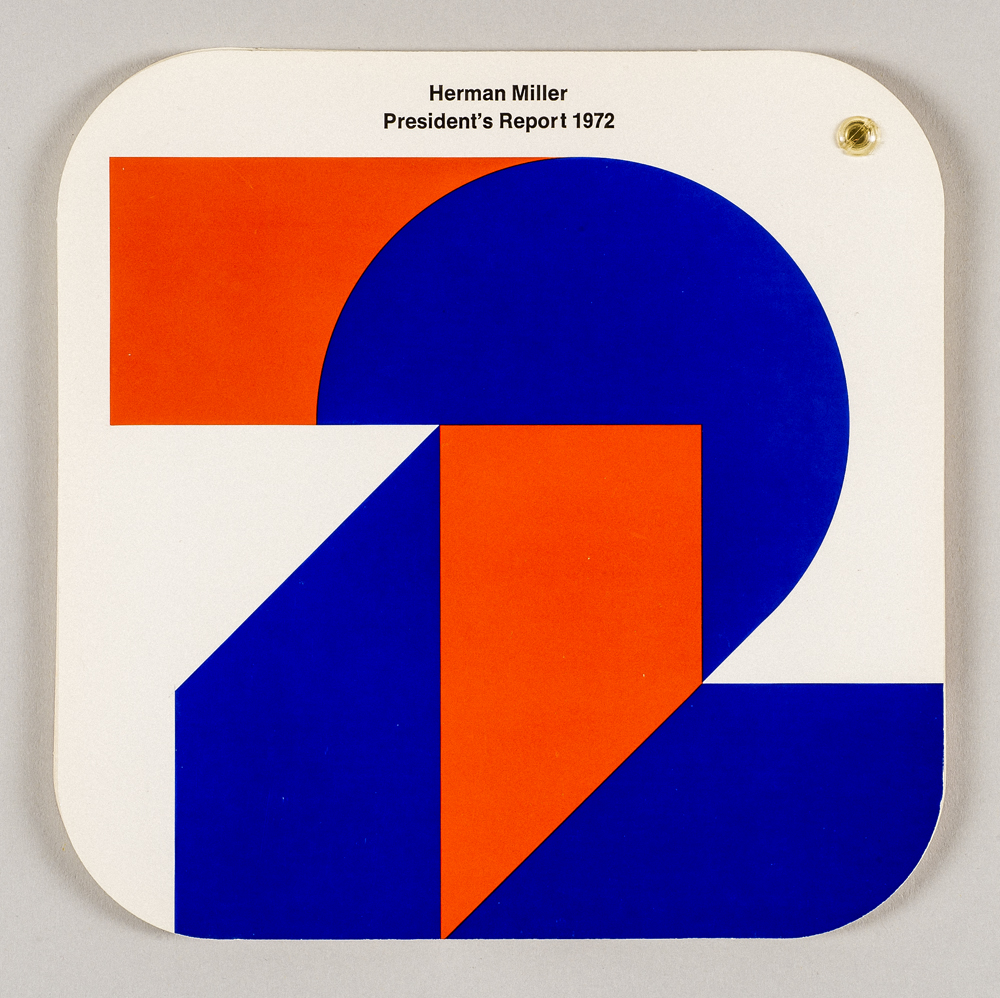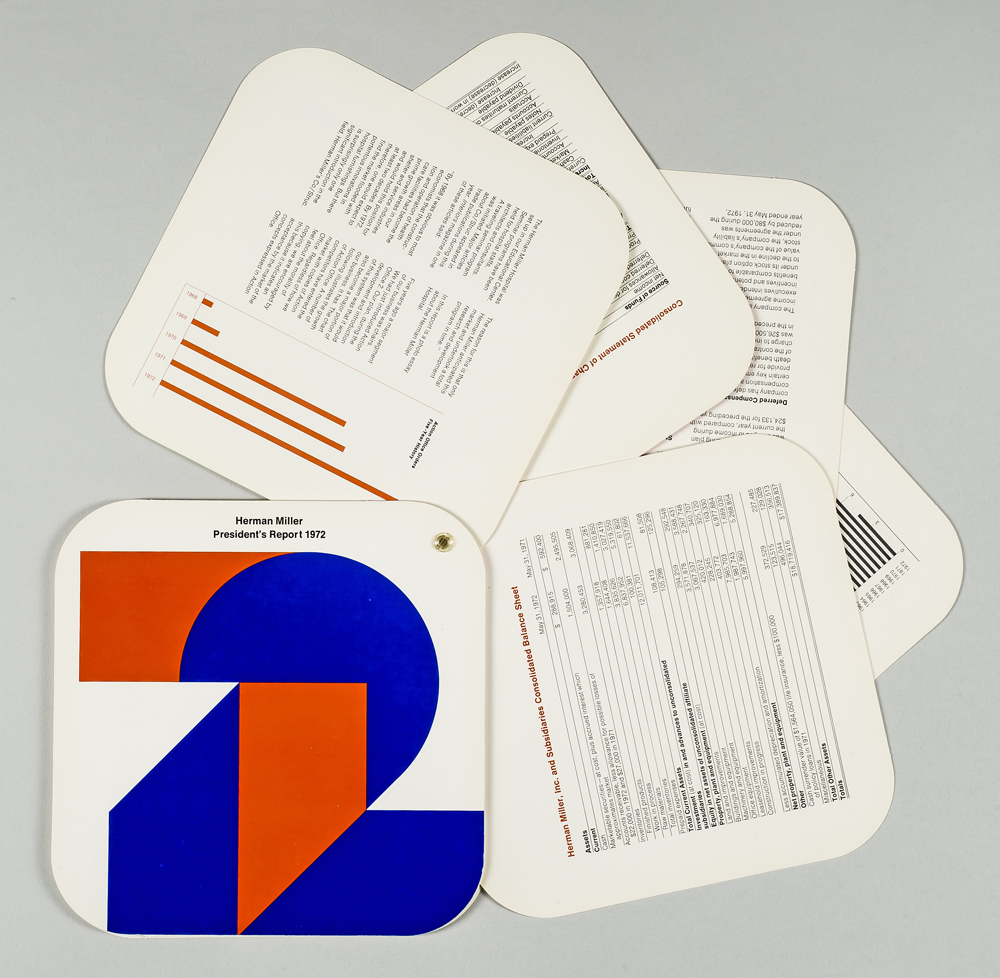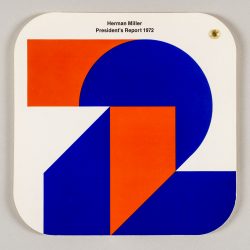 Herman Miller Annual Report. Square, round-cornered pages are attached with a plastic rivet in the upper right corner, allowing the pages to swivel out from that point. The cover image is a graphic representation of the numbers 7 and 2 in red-orange and blue. One side of each page carries the performance data and the other side presents information and photos of Herman Miller products.
Recognition AIGA 1973 Communication Graphics, AIGA Graphic Design USA: 6
SizeW 8" x H 8"
Paper/Material Gloss coated cover.
Techniques Offset printing, 4 color process plus 2 spot colors. Diecut, drilled, collated, and bound with a plastic rivet.
Copyright Herman Miller Inc.
Artifact Type Original (1)
Donor Herman Miller
ID Number 3716