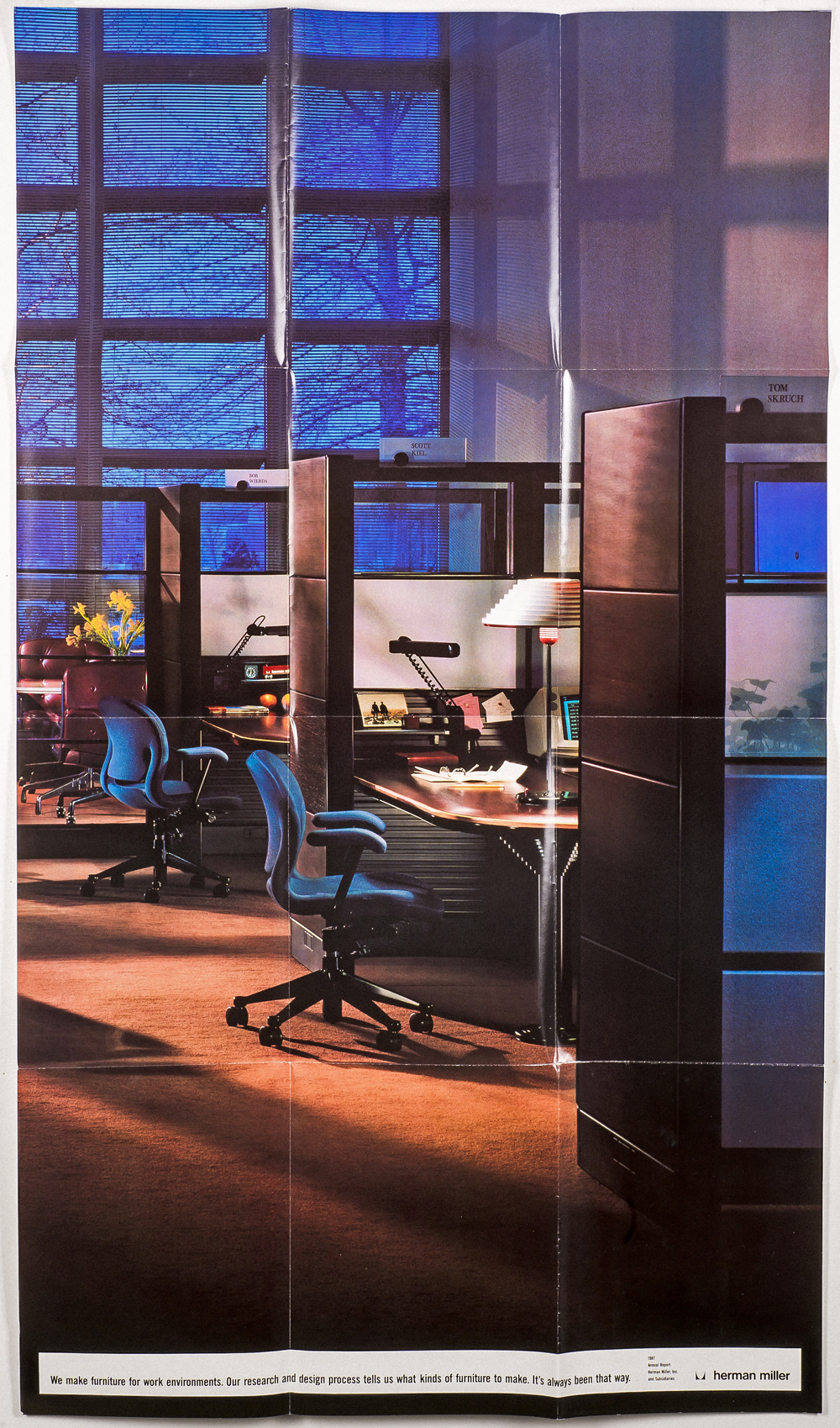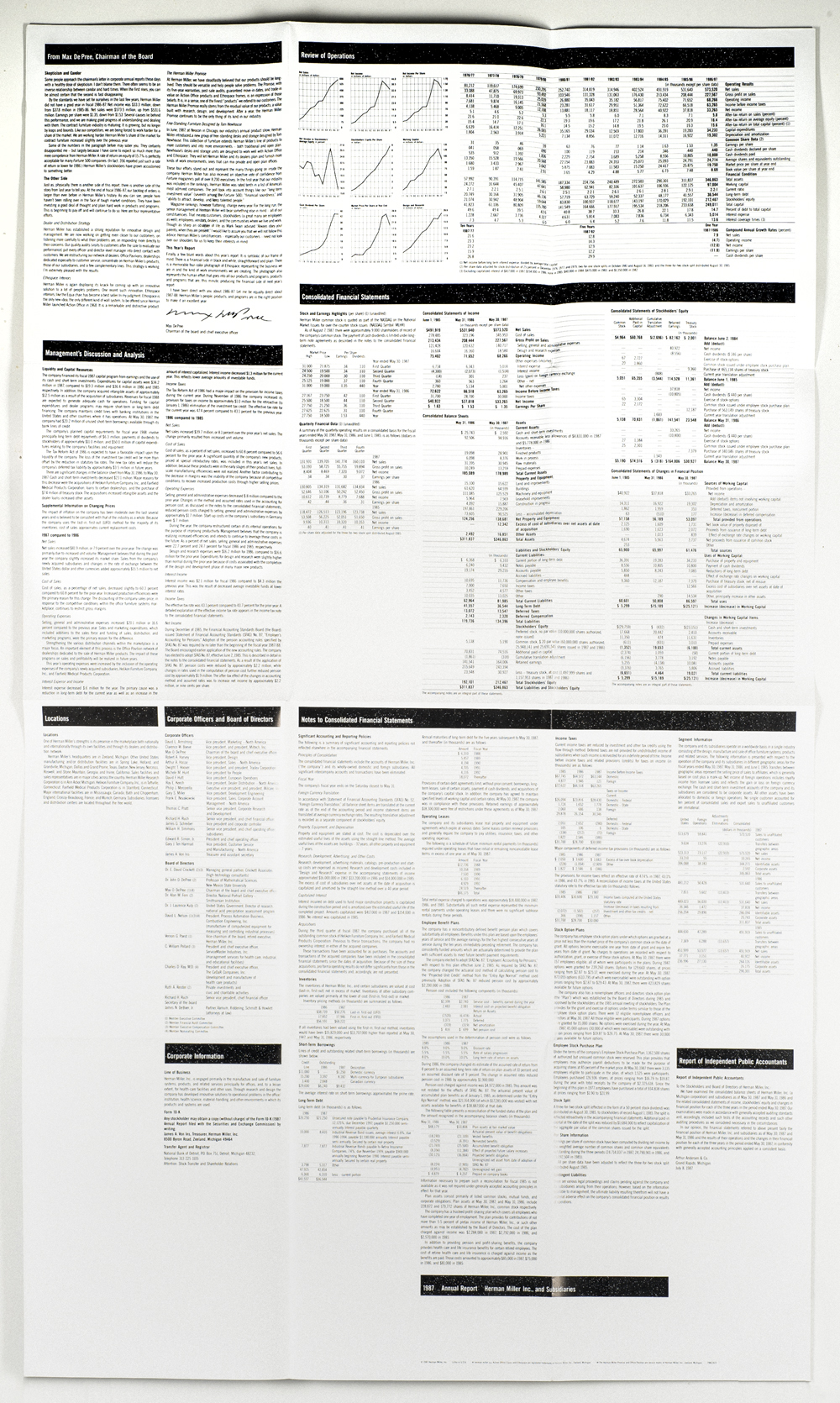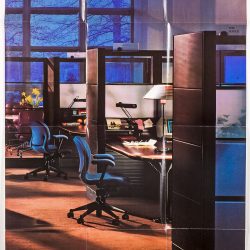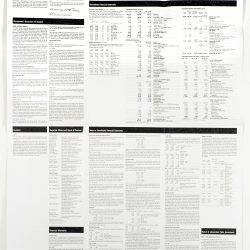 Herman Miller Annual Report. A large poster features a full bleed photograph of  Ethospace Interiors system offices on one side and all of the year's financial data on the other side.
Recognition Creativity Annual 1988, Critique Magazine 1998
SizeFolded:W 8.5" x H 11"Open:W 25.5" x H 44"
Paper/Material Dull coated cream cover stock
Techniques Offset printing. 4 color process one side, 1 spot color other side. Gloss coating on photograph. Scored and accordion folded, 2 directions.
Copyright Herman Miller Inc.
Artifact Type Original (3)
Donor Steve Frykholm, Diane Garonne
ID Number 3404