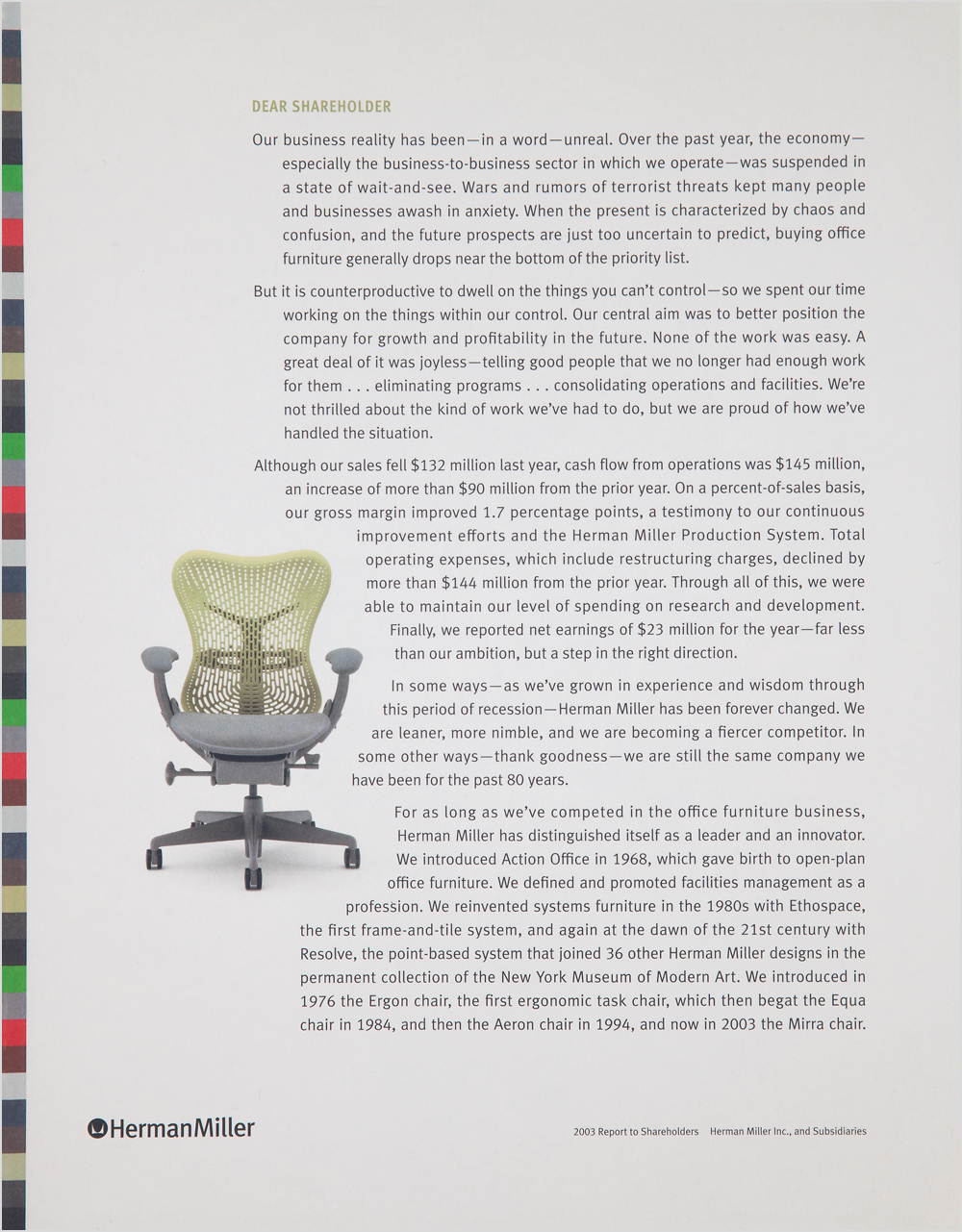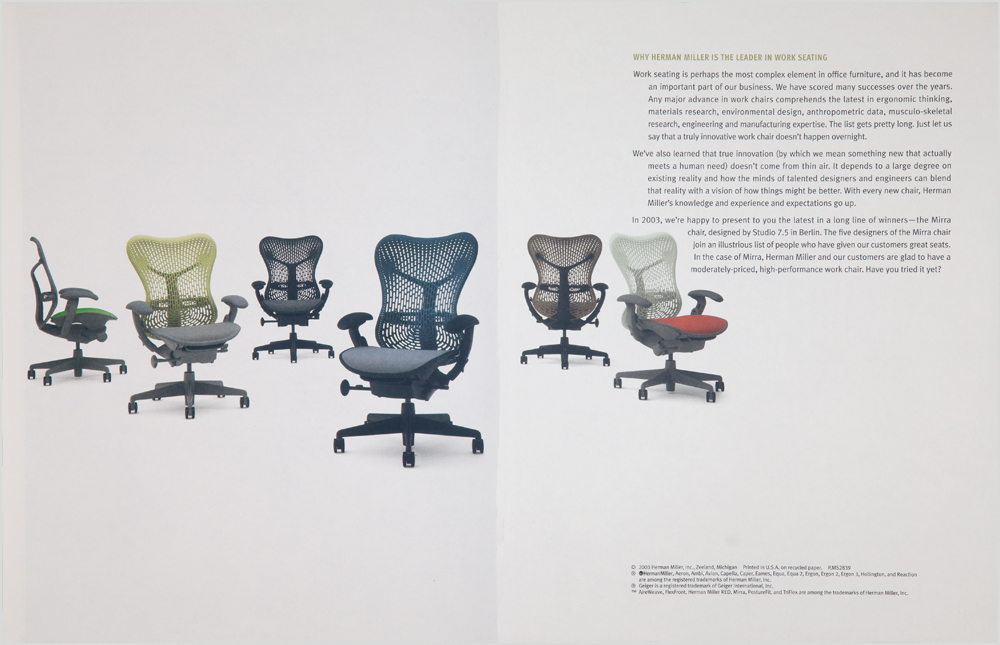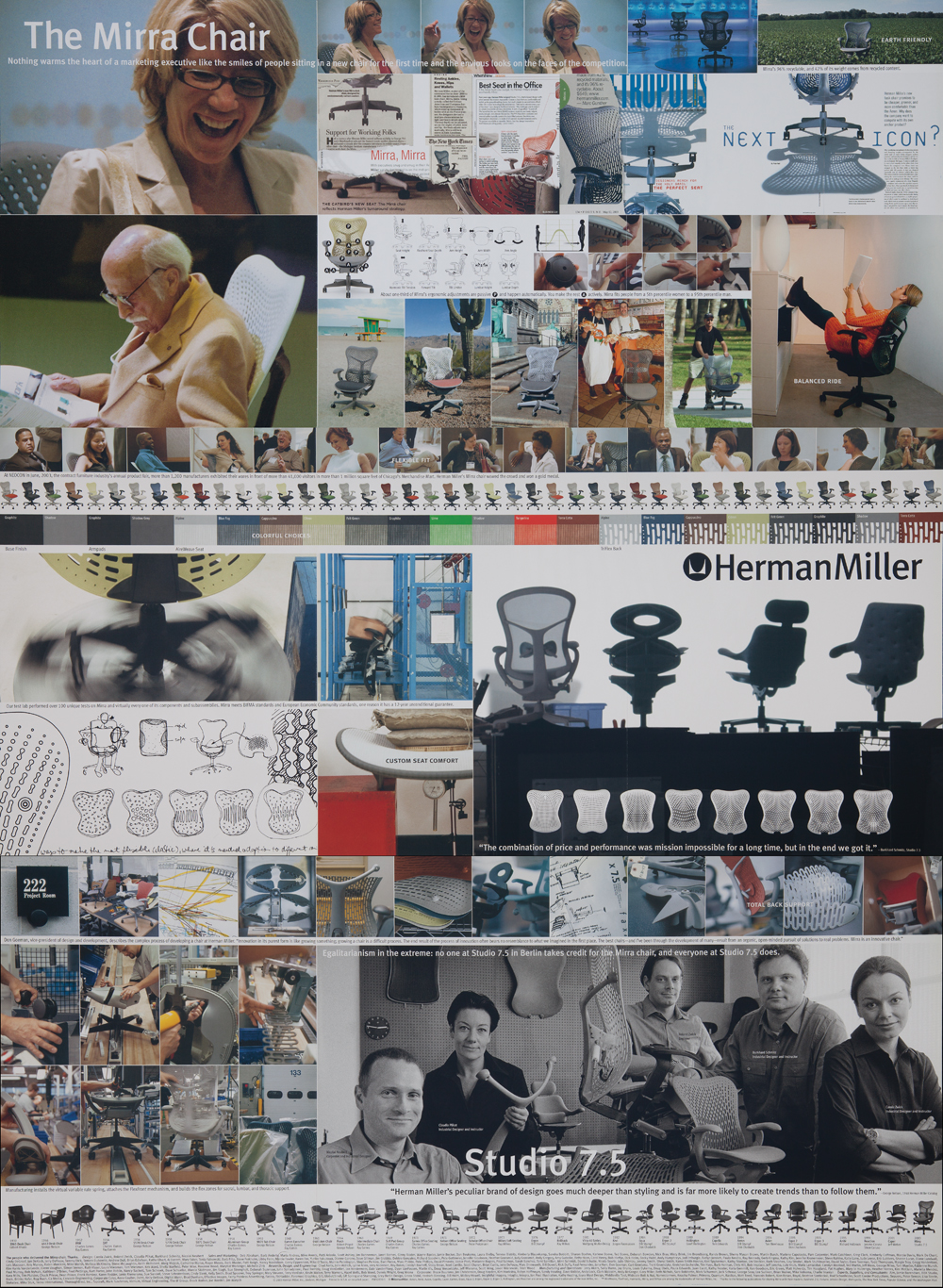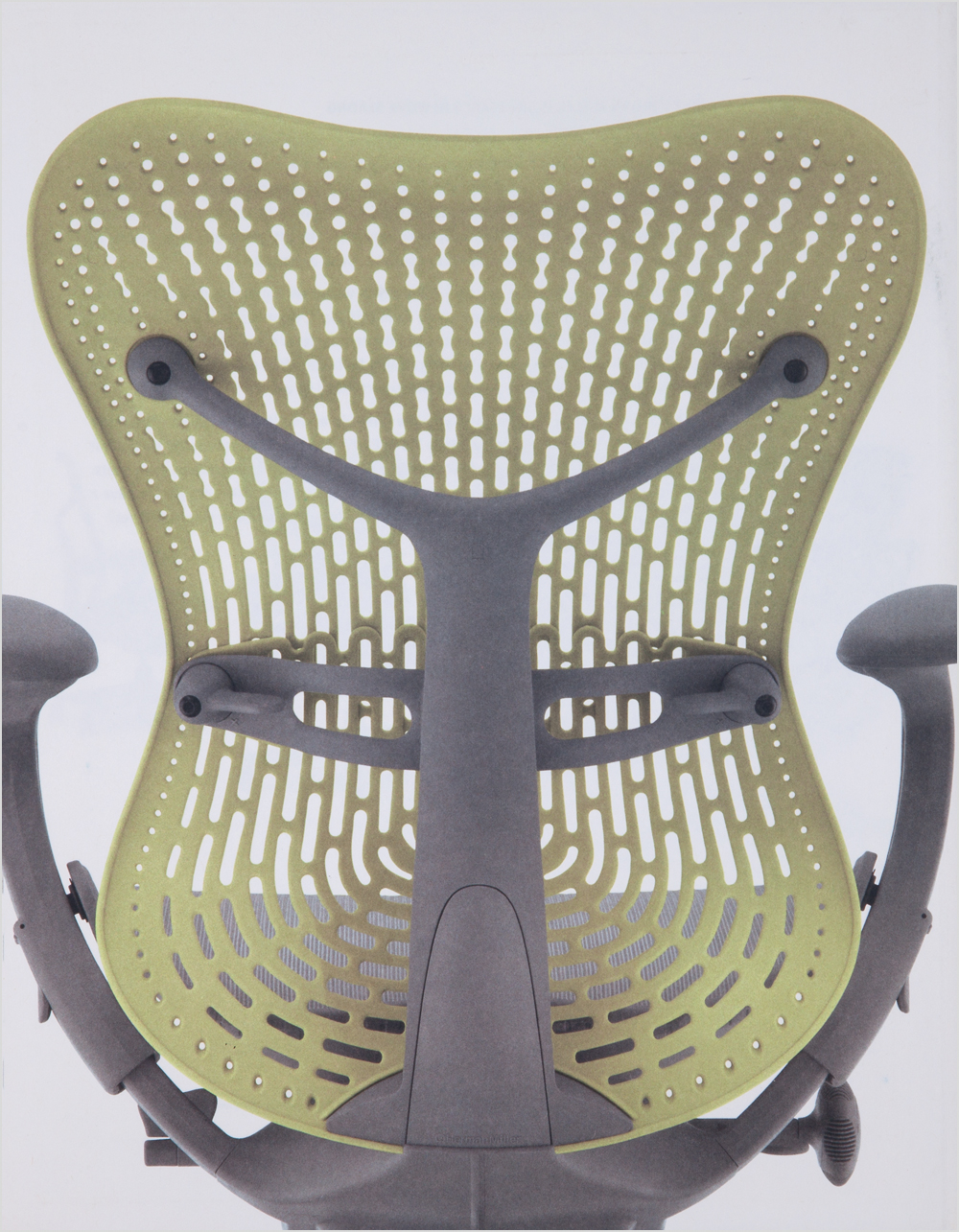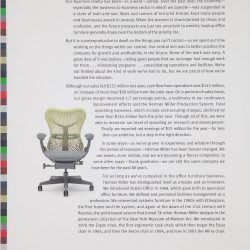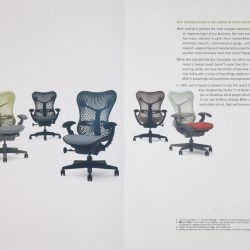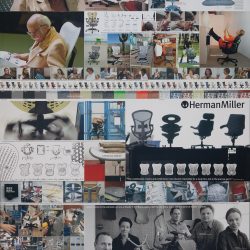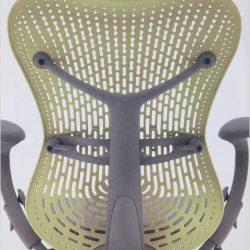 Herman Miller Annual Report. The CEO's letter begins on the front cover and continues inside followed by the financial results. Included is a large poster featuring the new Mira chair. The research, design, and testing behind the product is presented in detail through photographs and drawings, and includes a long list of the people involved in the development, marketing, and sales of the chair.
SizeW 9" x H 11.5"Poster:W 24" x H 44"
Paper/Material Report: Uncoated white cover and text. Poster: Gloss coated cover.
Techniques Report: offset printing, 4 color process. Scored, perfect binding. Poster: Offset printing, 4 color process. Scored, accordion folded, tipped onto inside back cover.
Copyright Herman Miller Inc.
Artifact Type Original (3)
Donor Steve Frykholm, Herman Miller Inc.
ID Number 3436