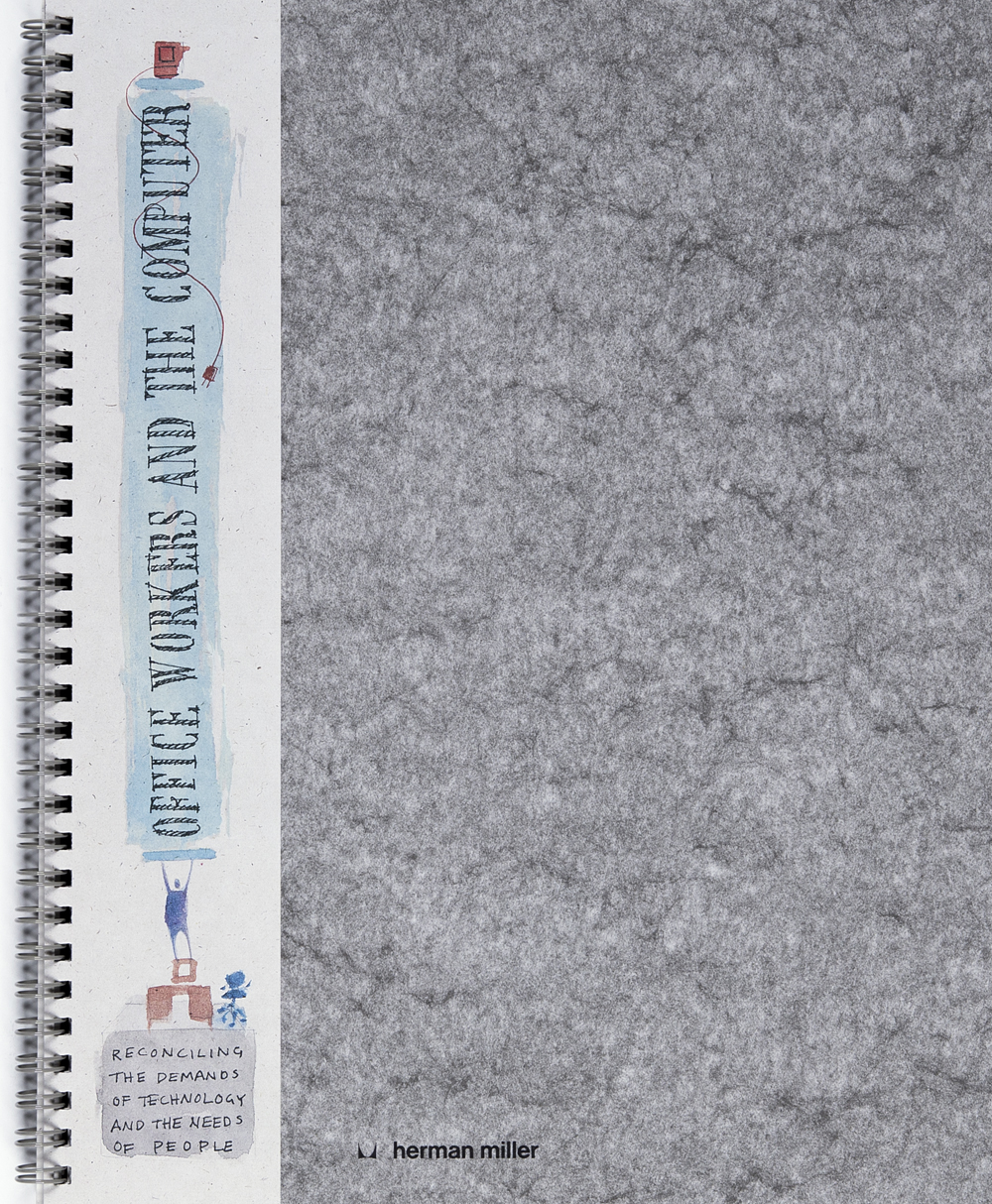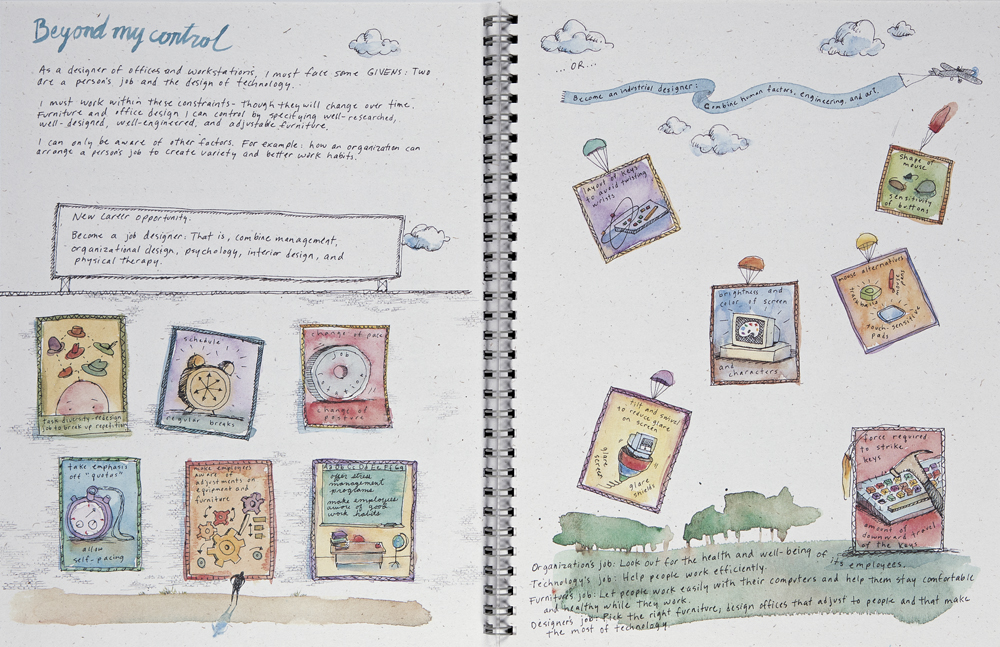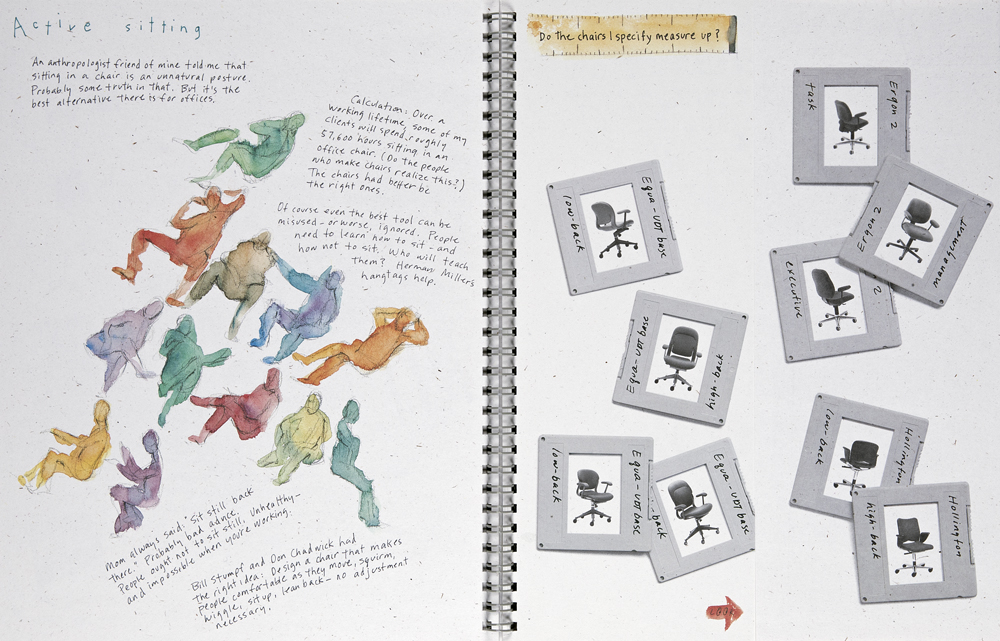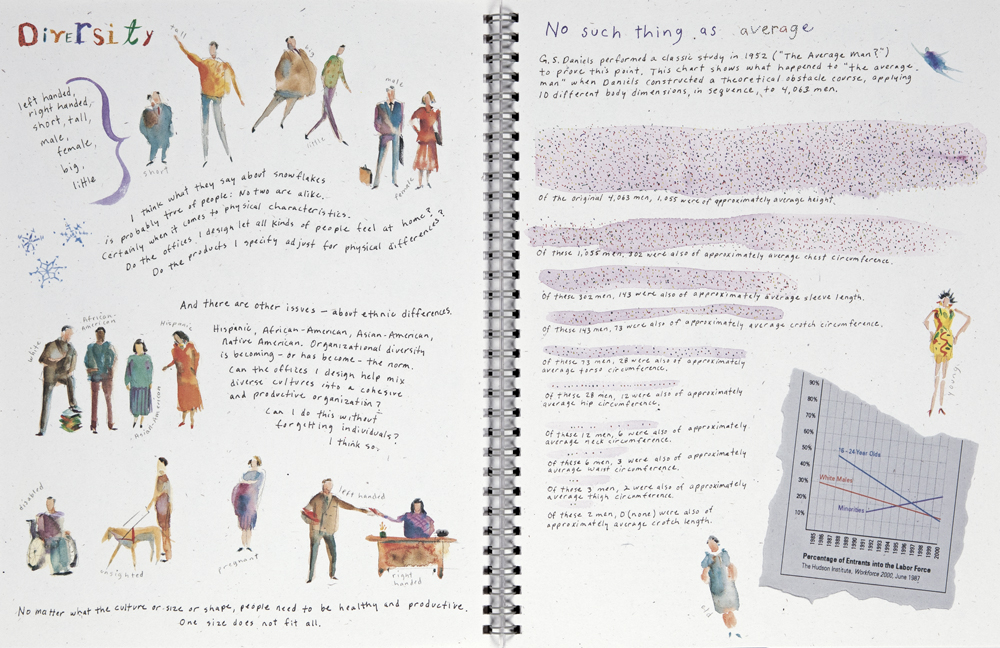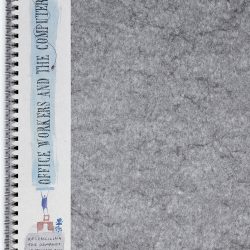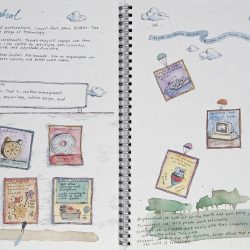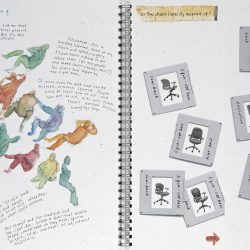 This journal presents ideas from a product designer's point of view about offices, technology, and office workers who use their technology constantly and intensively. It is full of sketches, illustrations, and hand written notes to reinforce the journal concept. There are even blank pages in the back to encourage the reader to add their own notes and sketches. The cover mimics the character of a journal through visual texture and spine treatment.
Recognition Type Directors Club Typography 13
SizeW 8.5" x H 11"
Paper/Material French Speckletone text and cover paper stock. Custom colored Wire-O binding.
Techniques Offset printing, 4 color process + 2 spot colors. Wire-O binding.
Copyright Herman Miller, Inc
Artifact Type Original (3)
Donor Linda Powell
ID Number 1761