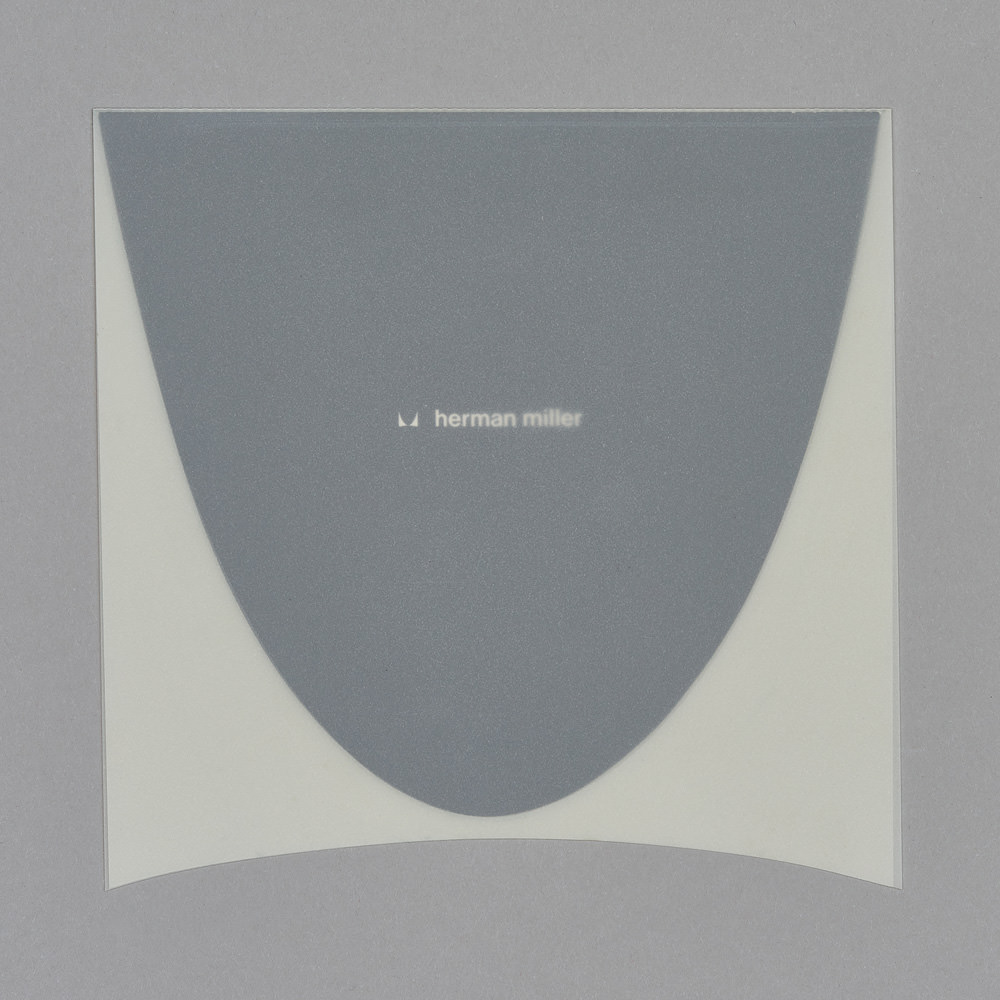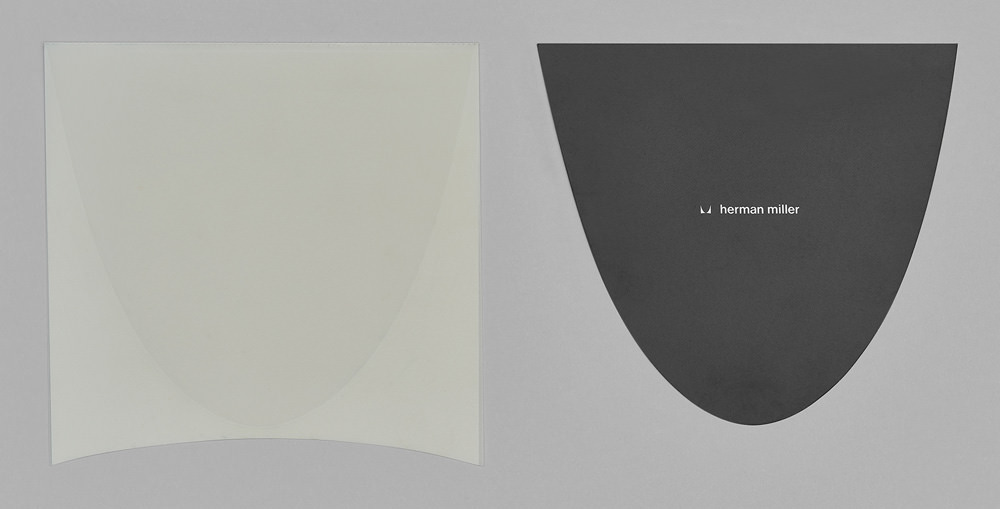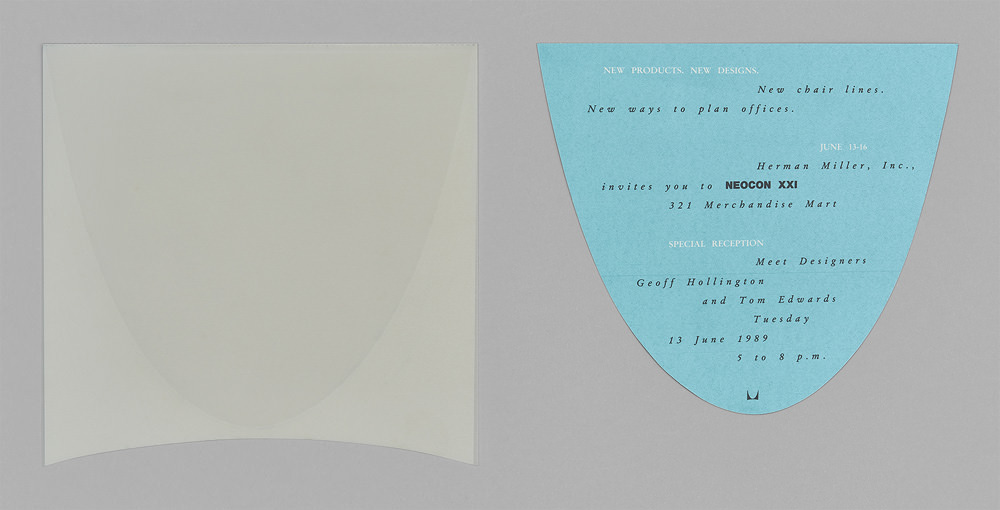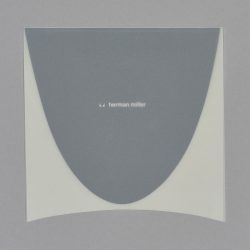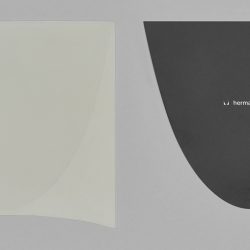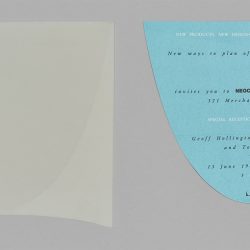 This piece utilizes the negative space of the Herman Miller logo to carry information regarding the event. The combined translucent folder and teal insert forms the shape of the actual logo and allows seeing through to the copy.
SizeW 5" x H 4.75"
Paper/Material Translucent text and white coated cover
Techniques Insert: offset printing black and metallic teal inks plus gloss coating. Diecut. Cover: tinted dull spot coating, folded, and diecut.
Copyright Herman Miller Inc.
Artifact Type Original (1)
Donor Barbara Loveland
ID Number 5318