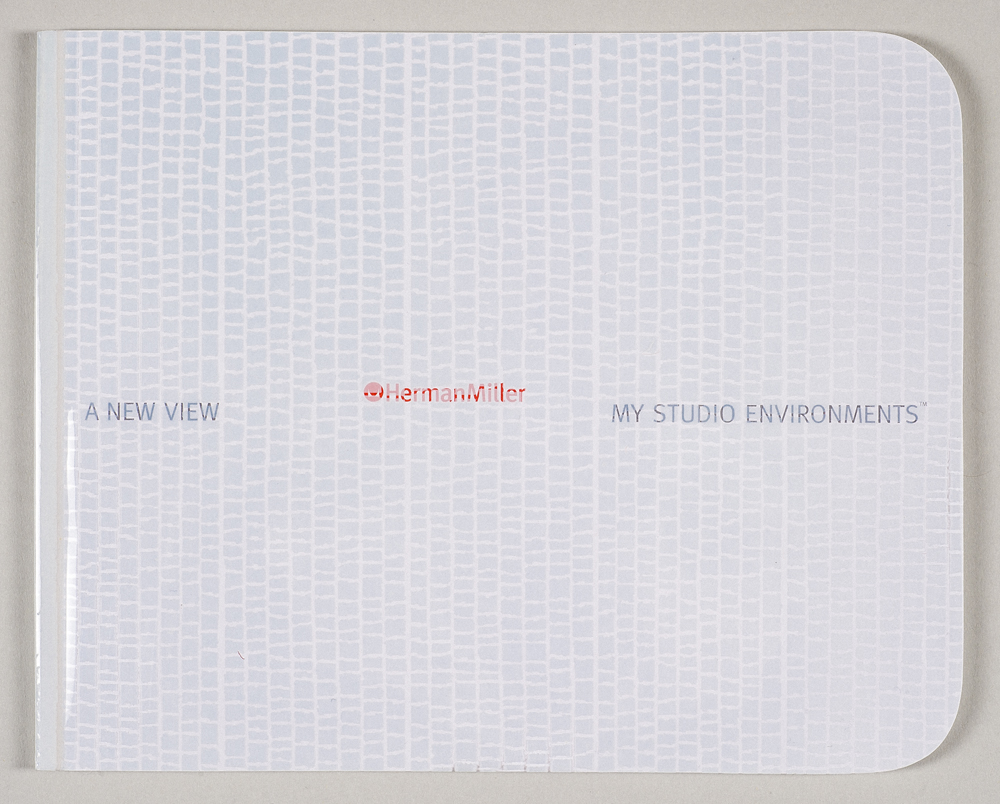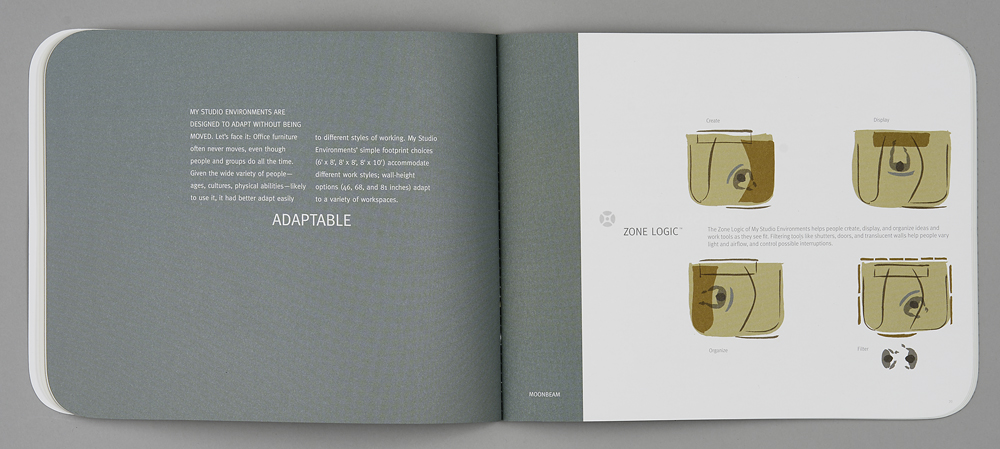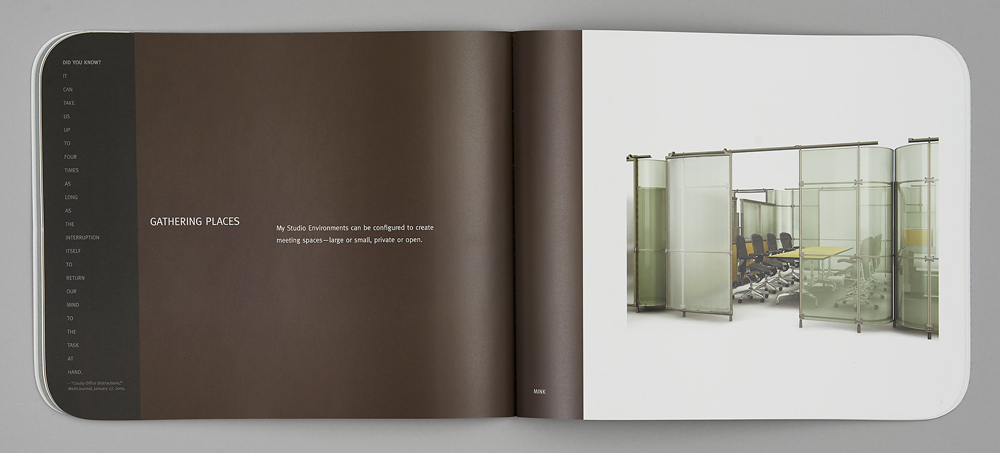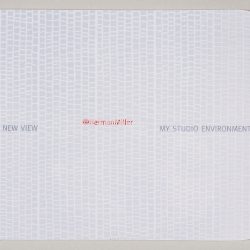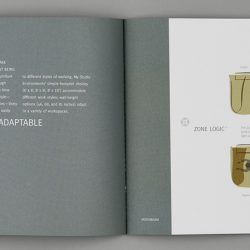 The design mimics some of the characteristics of the Herman Miller office system it represents: one that has rounded edges, transparent and translucent qualities, adaptability to certain work styles, etc. The transparent cover contains the actual pattern that is printed on the product's glass panels. Printed colors are those available for product application.
Recognition Creativity Annual 36
Size W 10" x H 8"
Paper/Material White uncoated paper stock, translucent stock, and clear acetate stock.
Techniques Offset printing, 4 color process + 2 spot colors on uncoated stock. Tinted varnish on acetate cover.
Rounded corners. Perfect binding.
Copyright Herman Miller Inc
Artifact Type Original (3)
Donor Barbara Loveland
ID Number 1925