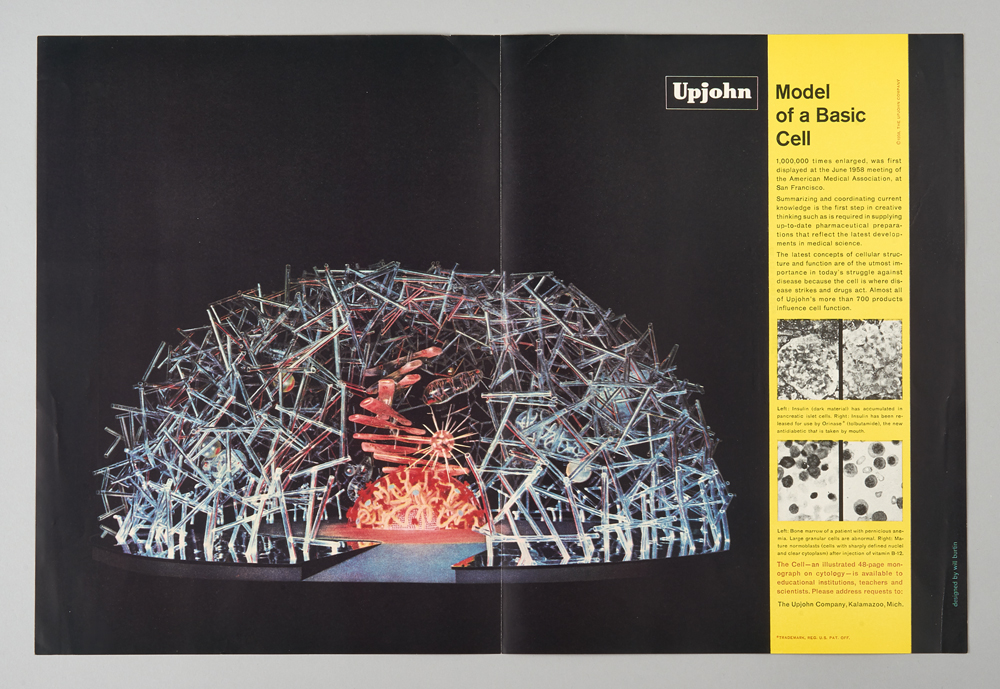 This ad appeared in the September 1958 issue of Scientific American promoting an exhibit first displayed at a meeting of the American Medical Association, at San Francisco. The display showed a basic cell, 1,000,000 times enlarged.
SizeW 17" x H 11.5"
Paper/Material White, gloss coated text
Techniques Four color process plus dull spot coating.
Copyright The Upjohn Company
Artifact Type Reprint
Donor Pfizer Inc.
ID Number 8791