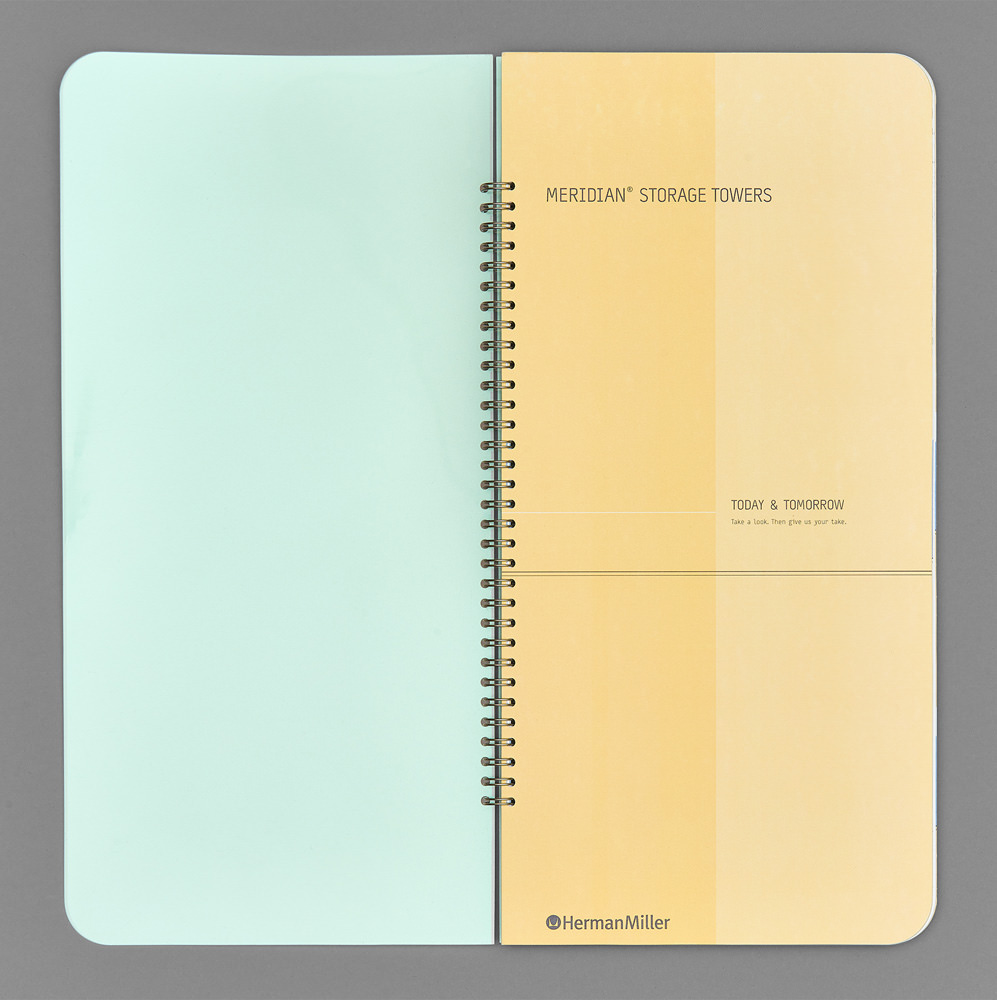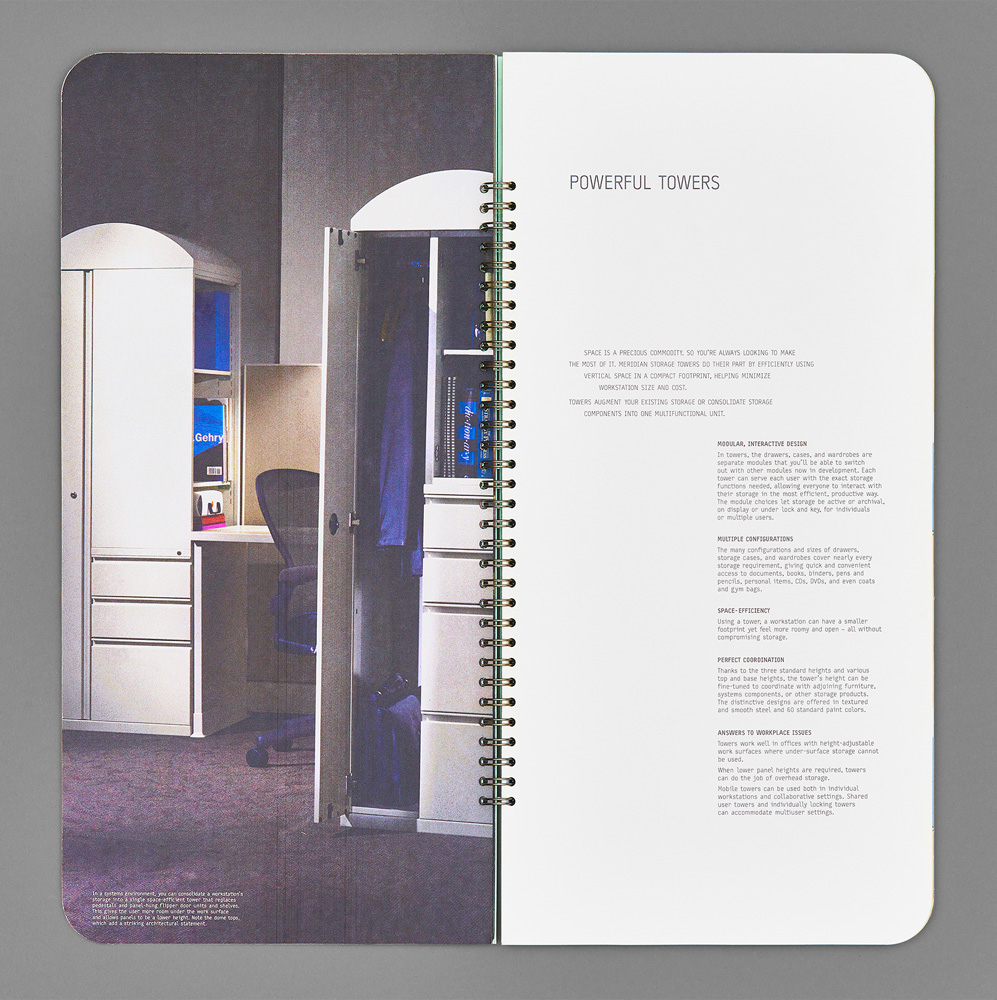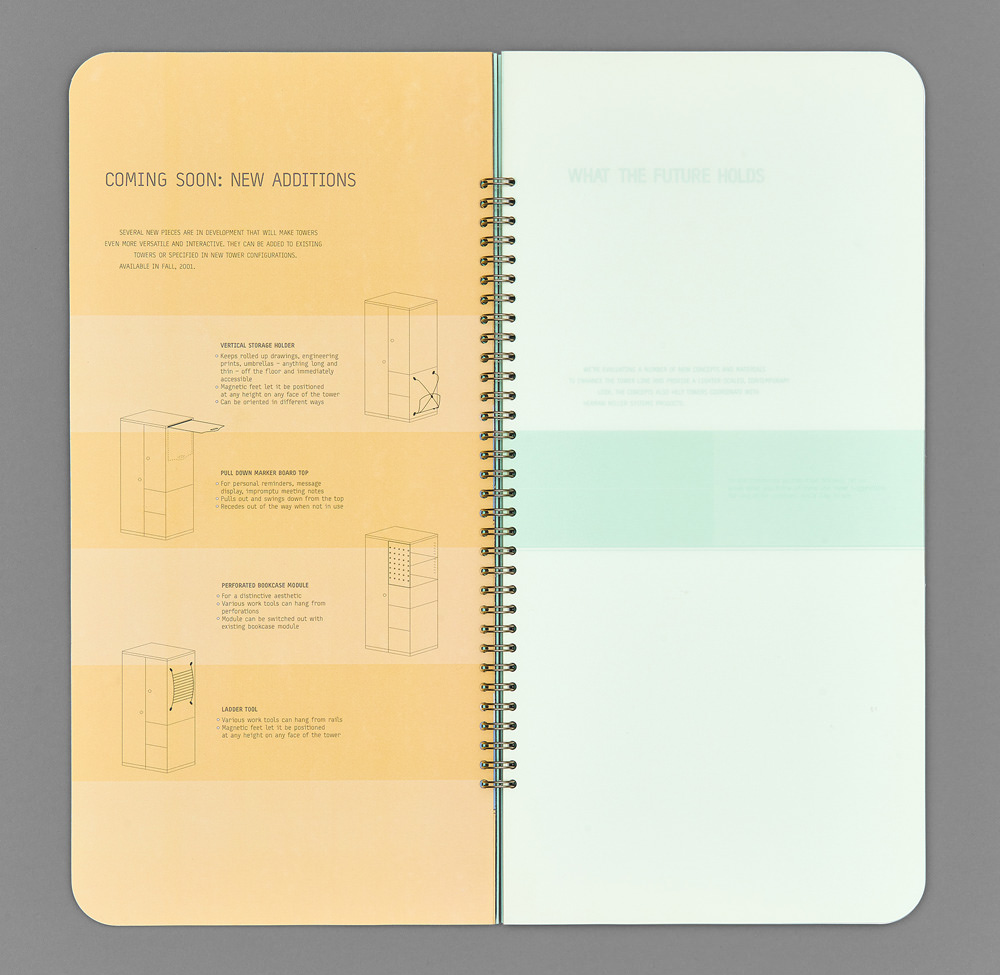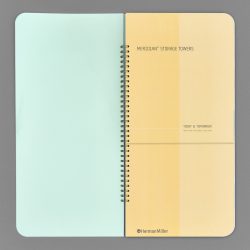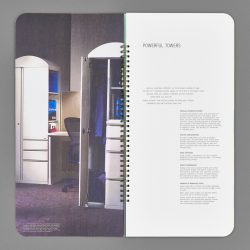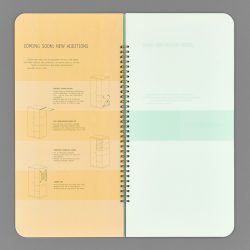 This piece was one of the first to be printed on demand. Due to the small quantity needed, it was produced digitally versus offset which was the standard at the time.
Size w 7.25" x h 15"
Paper/Material White uncoated Rubico cover and Translucent cover.
Techniques Digital on demand printing, 4 color process. Diecut, split wire-O binding.
Copyright Herman Miller Inc.
Artifact Type Original (1)
Donor Sharon Oleniczak
ID Number 4952