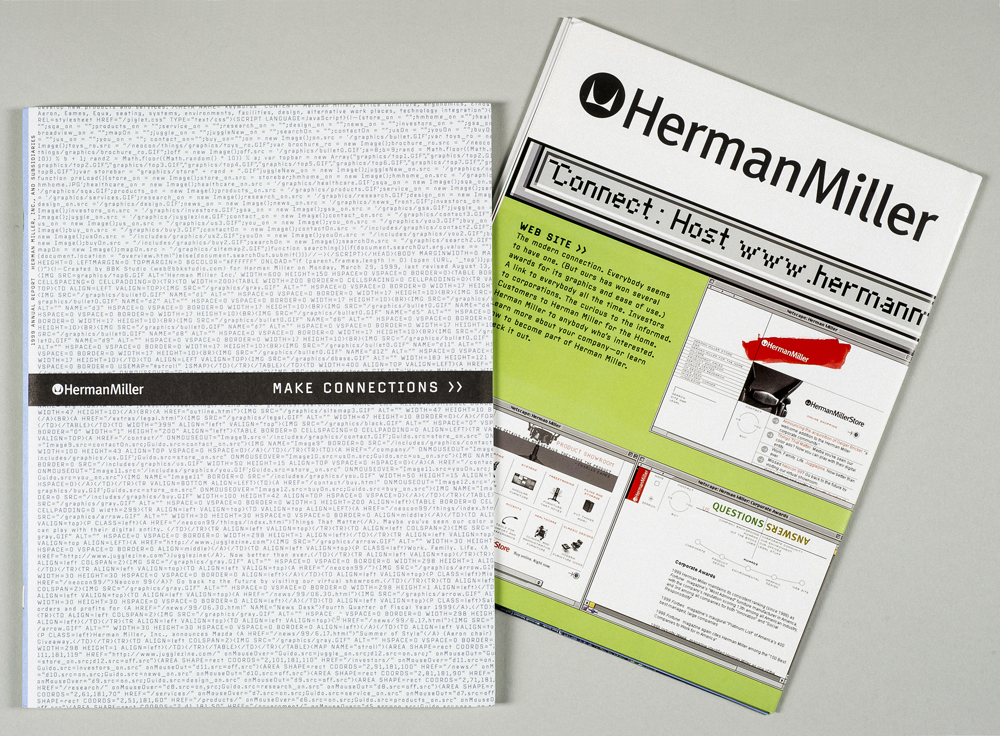 Herman Miller Annual Report. The focus of this report is on connecting with customers, business partners and owners through network computing and e-commerce. A large poster shows over 30 website screen captures demonstrating the types of information various audiences can access on line.
Recognition Creativity Annual 2000, Graphis Annual Report 7
SizeW 9" x H 11.5"Poster:W 34" x H 55"
Paper/Material Report: Uncoated white cover and text. Poster: Dull coated white text.
Techniques Offset printing, 4 color process plus spot colors. Diecut, scored, folded, assembled. Saddle stitched. Poster: Four color process plus dull coating. Accordion folded, 2 directions.
Copyright Herman Miller Inc.
Artifact Type Original (2)
Donor Steve Frykholm, Diane Garonne
ID Number 3428