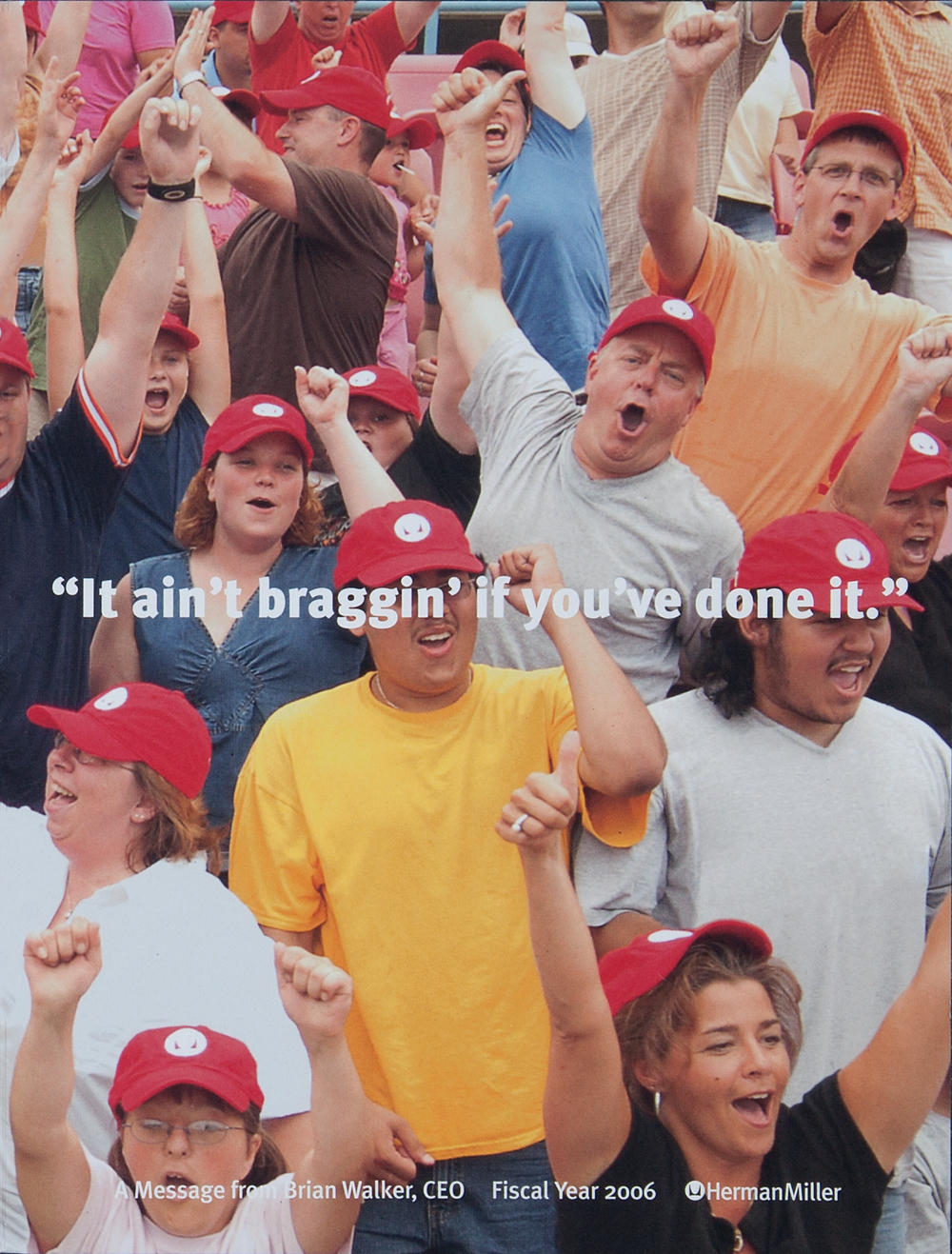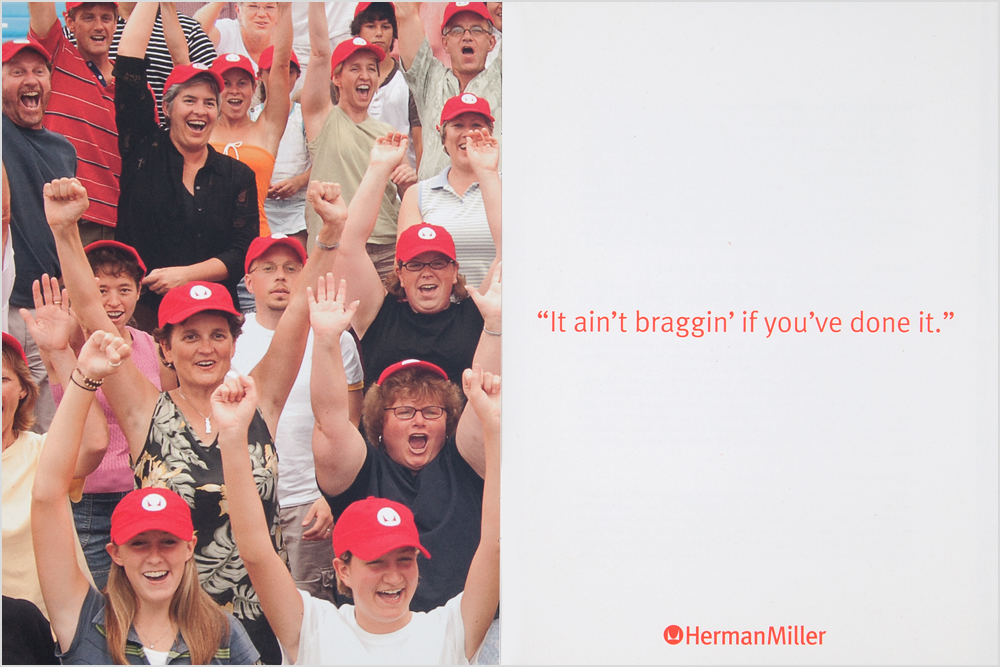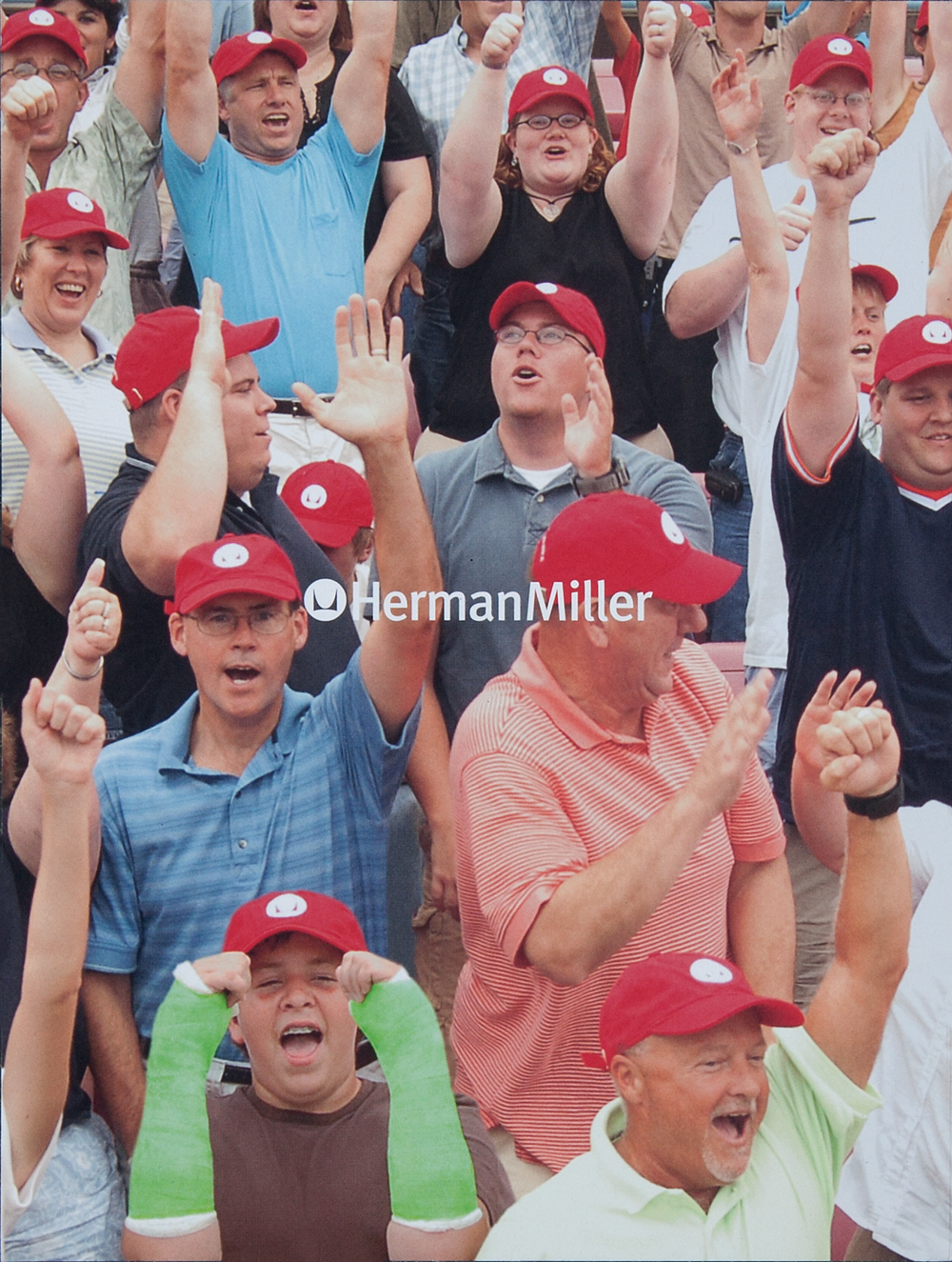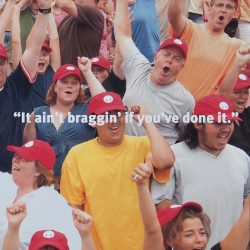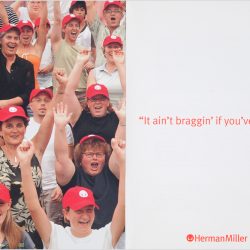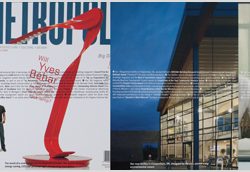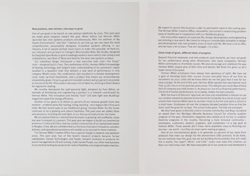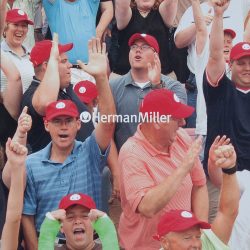 Herman Miller Annual Report. The phrase on the front cover is paraphrased from Hall of Fame St. Louis Cardinals pitcher Dizzy Dean. For the company's CEO, it is an honest reaction to a great year at Herman Miller. A fold out, on one side, speaks to the achievements of the company through photographs and a long list. The other side presents financial performance.
SizeW 6.5" x H 8.5"
Paper/Material Uncoated cover
Techniques Offset printing, 4 color process. Rolled-fold folder is saddle stitched into cover.
Copyright Herman Miller Inc.
Artifact Type Original (3 sets)
Donor Steve Frykholm, Herman Miller Inc.
ID Number 3442