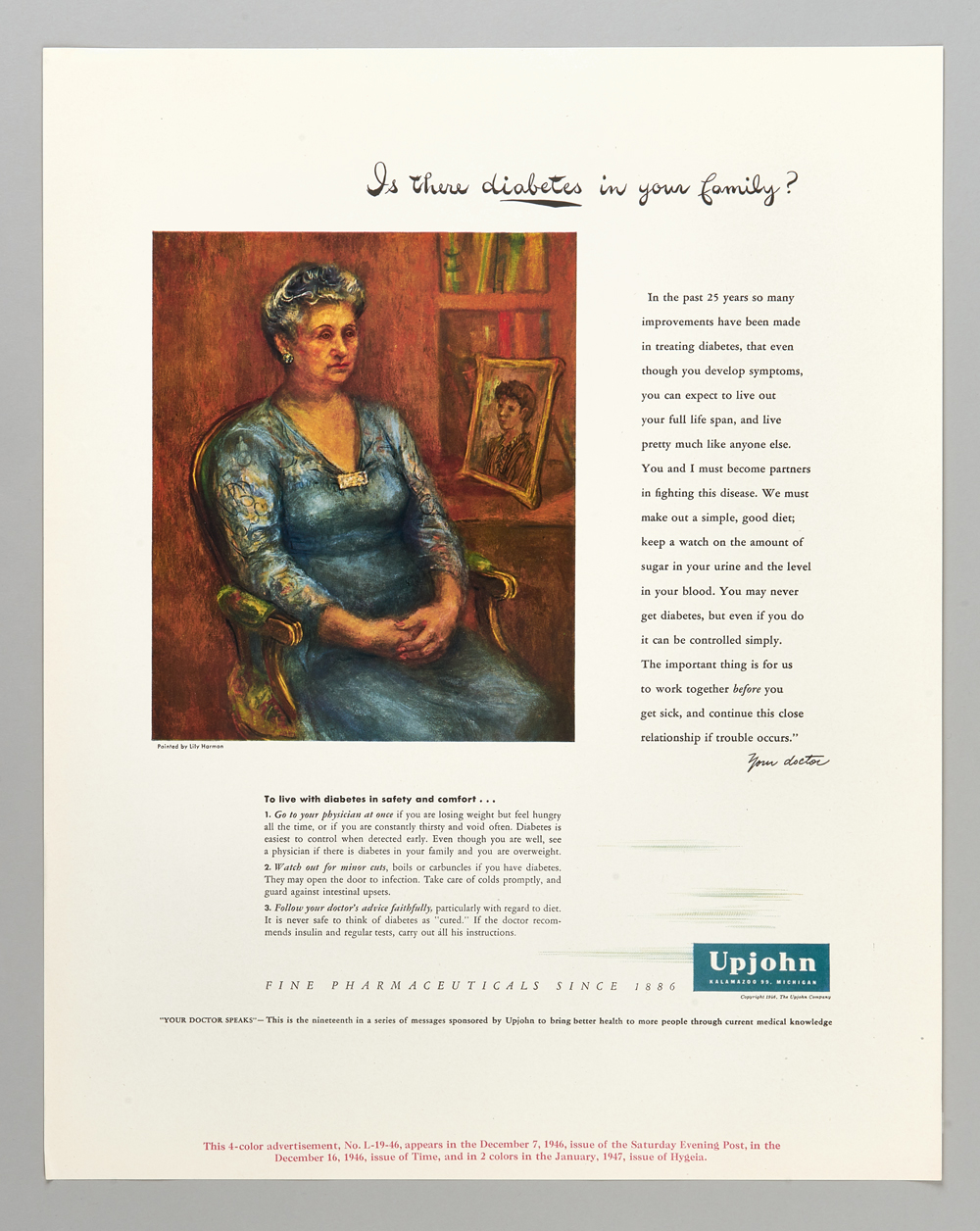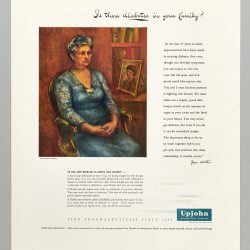 Upjohn Company ads appeared regularly in The Saturday Evening Post, Time, Parents' Magazine, Life, Newsweek, Fortune and Hygeia magazines throughout the 1940s and 1950s. Copy and illustrations communicated a trusting relationship between doctors and their patients and pharmaceutical solutions for various medical conditions.
Sizefull page
Paper/Material White gloss text
Techniques 4 color process
Copyright The Upjohn Company
Artifact Type Original reprint
Donor Pfizer Inc.
ID Number 8899