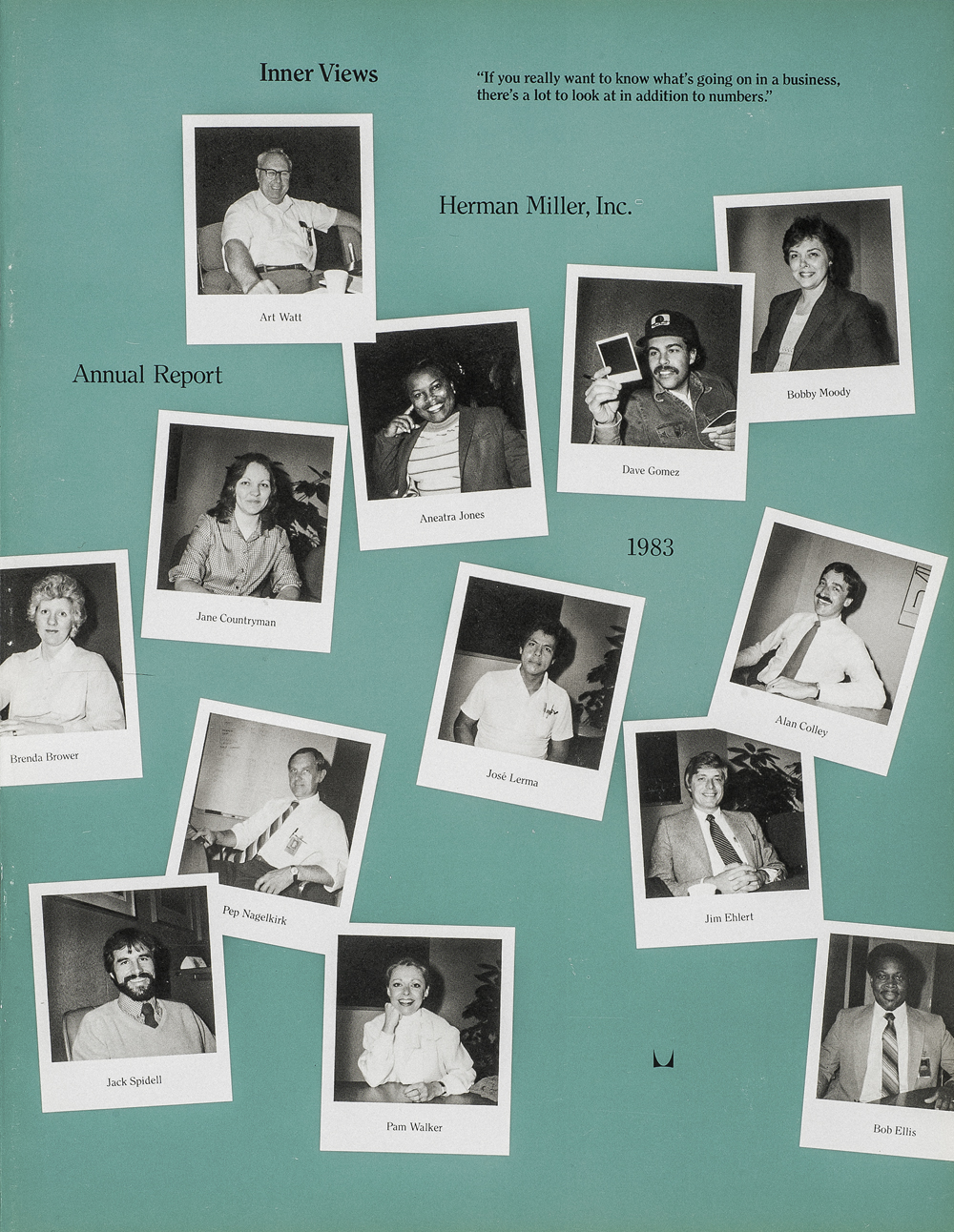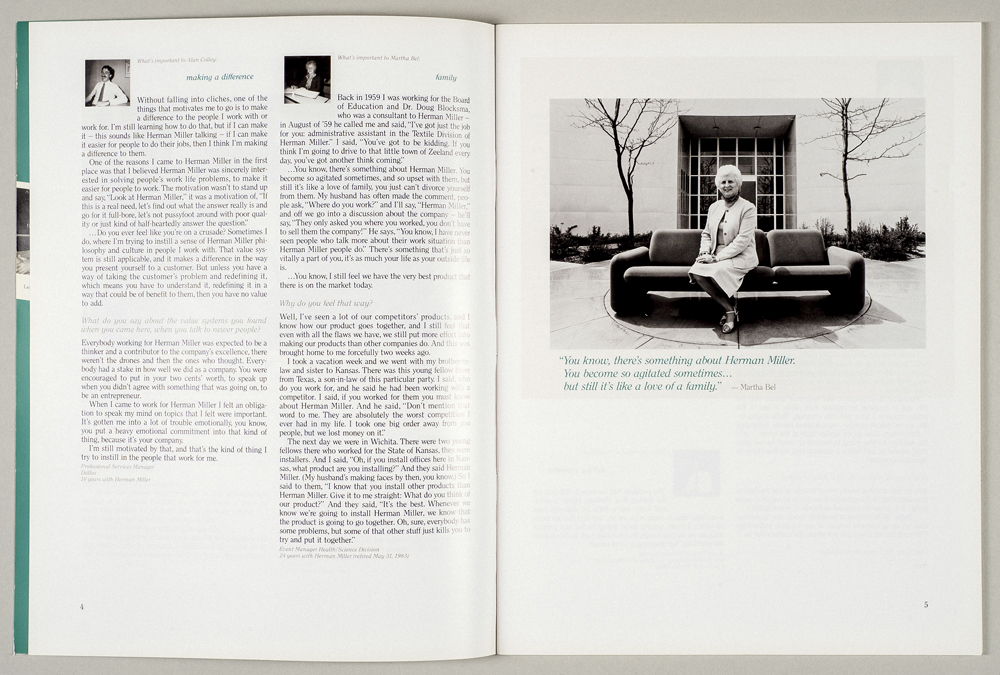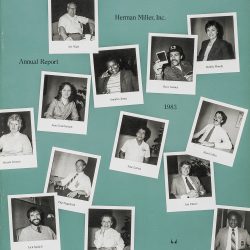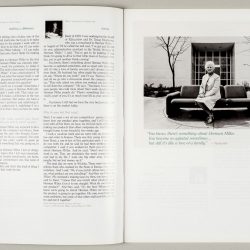 Herman Miller Annual Report. Fifty employees representing different areas of the company were asked, "What's important to you?" about their Herman Miller experience. Each person is depicted in a "Polaroid"-format photo and their answers are presented throughout the report.
Recognition AIGA Graphic Design USA: 6
SizeW 8.5" x H 11"
Paper/Material Dull coated cream cover and text.
Techniques Offset printing, 2 spot colors. Saddle stitched.
Copyright Herman Miller Inc.
Artifact Type Original (3)
Donor Steve Frykholm, Barbara Loveland
ID Number 3398