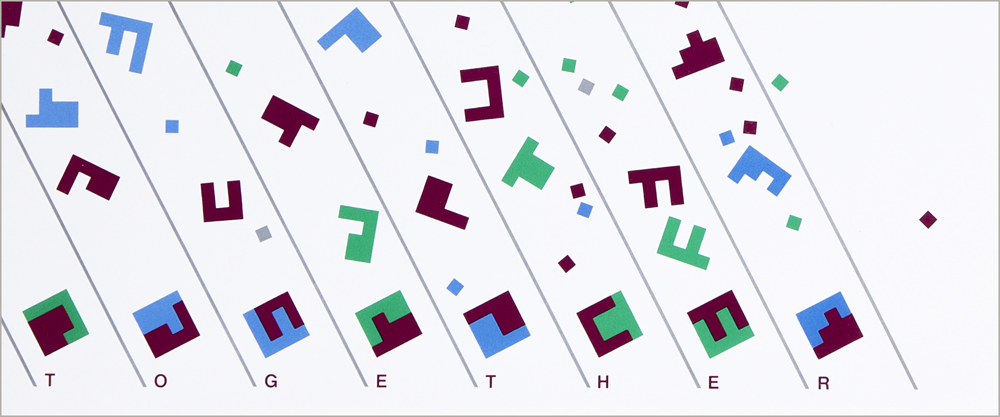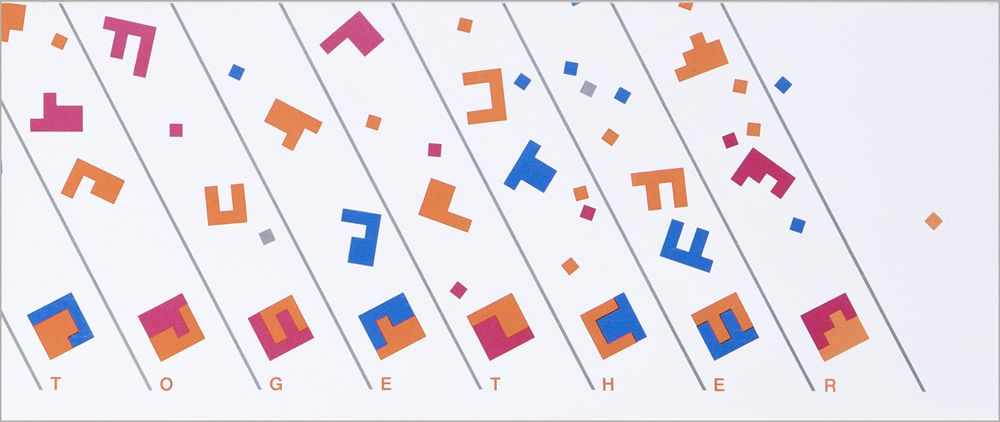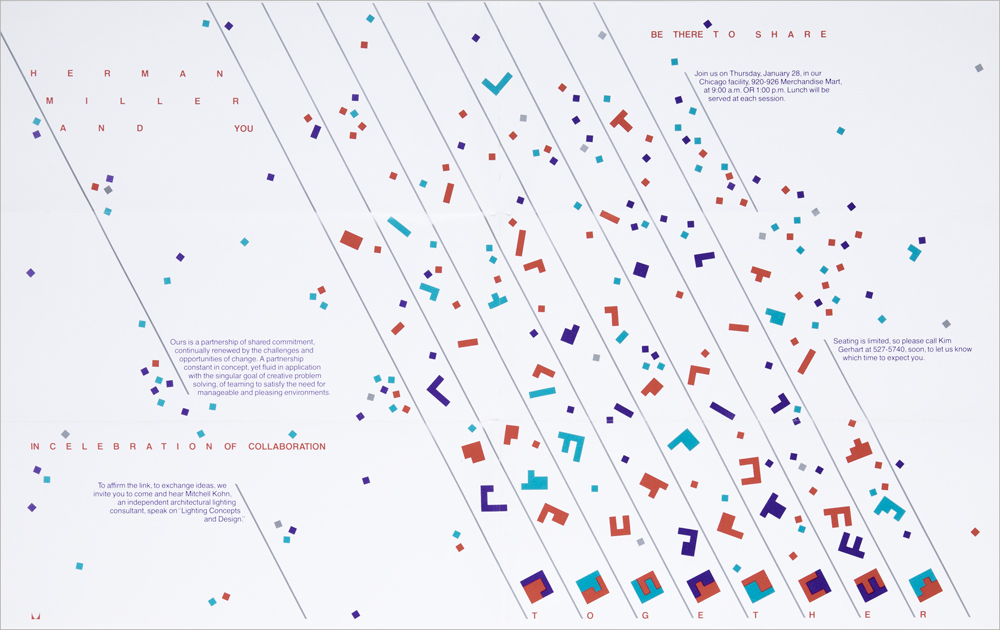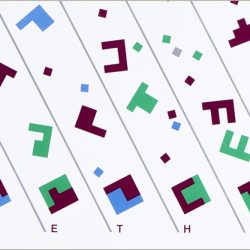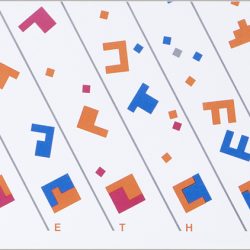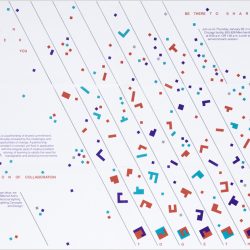 A series of invitations sent to architects and interior designers to attend presentations by speakers and to engage in dialogue regarding the workplace. In addition to the fold-out invitation a biography of the speaker and a response card were provided. Parts and pieces of geometric shapes fall through space and come together to form squares at the bottom of the invitation. There are three different color palettes selected to differentiate events.
Recognition BRNO/CSSR 1981
SizeFolded:W 9" x H 3.75"Open:W 18" x H 11.25"
Paper/Material Dull white coated
Techniques Offset printed, 3 colors. Scored and folded.
Copyright Herman Miller Inc.
Artifact Type Original
Donor Barbara Loveland
ID Number 2368