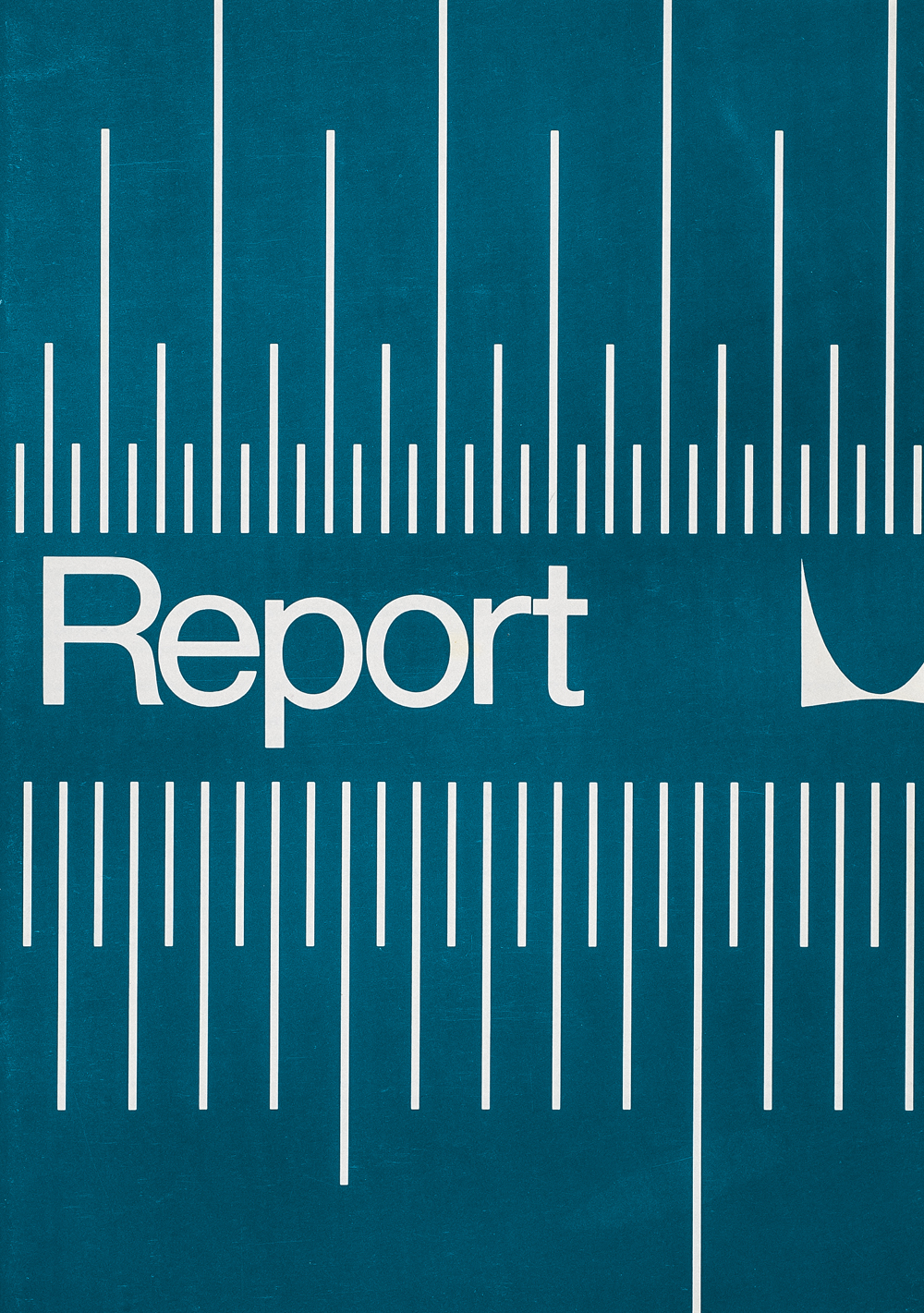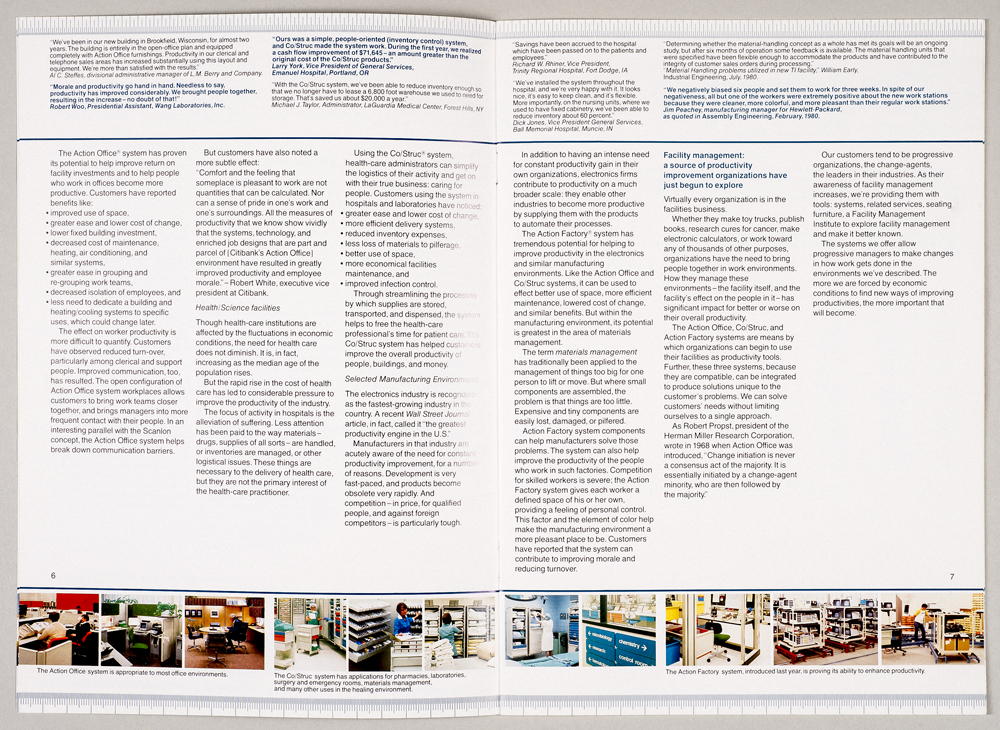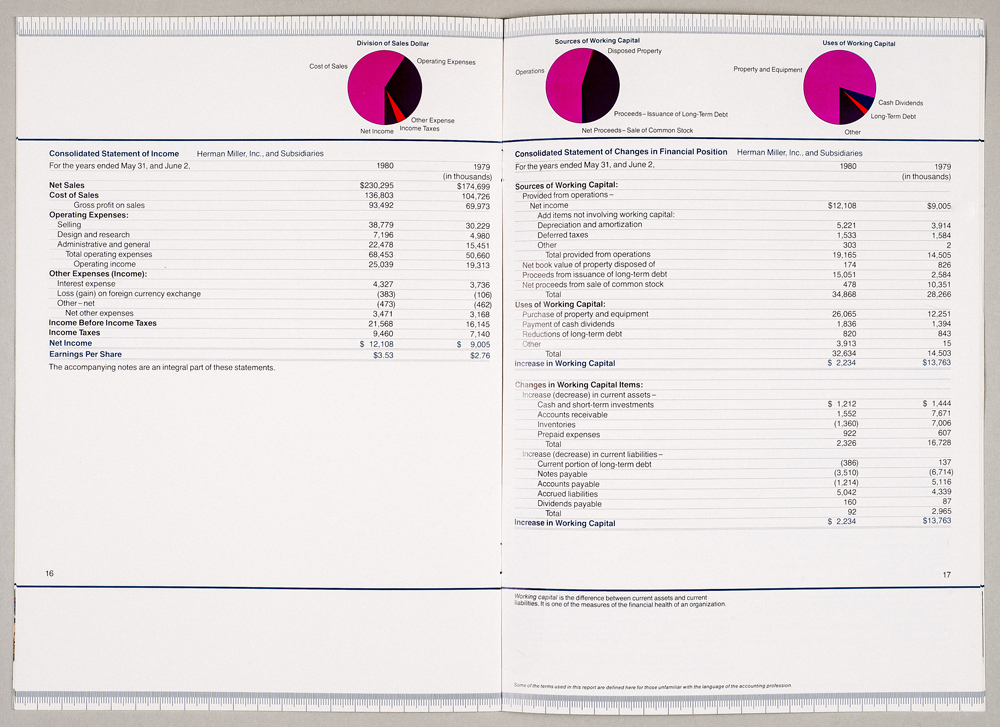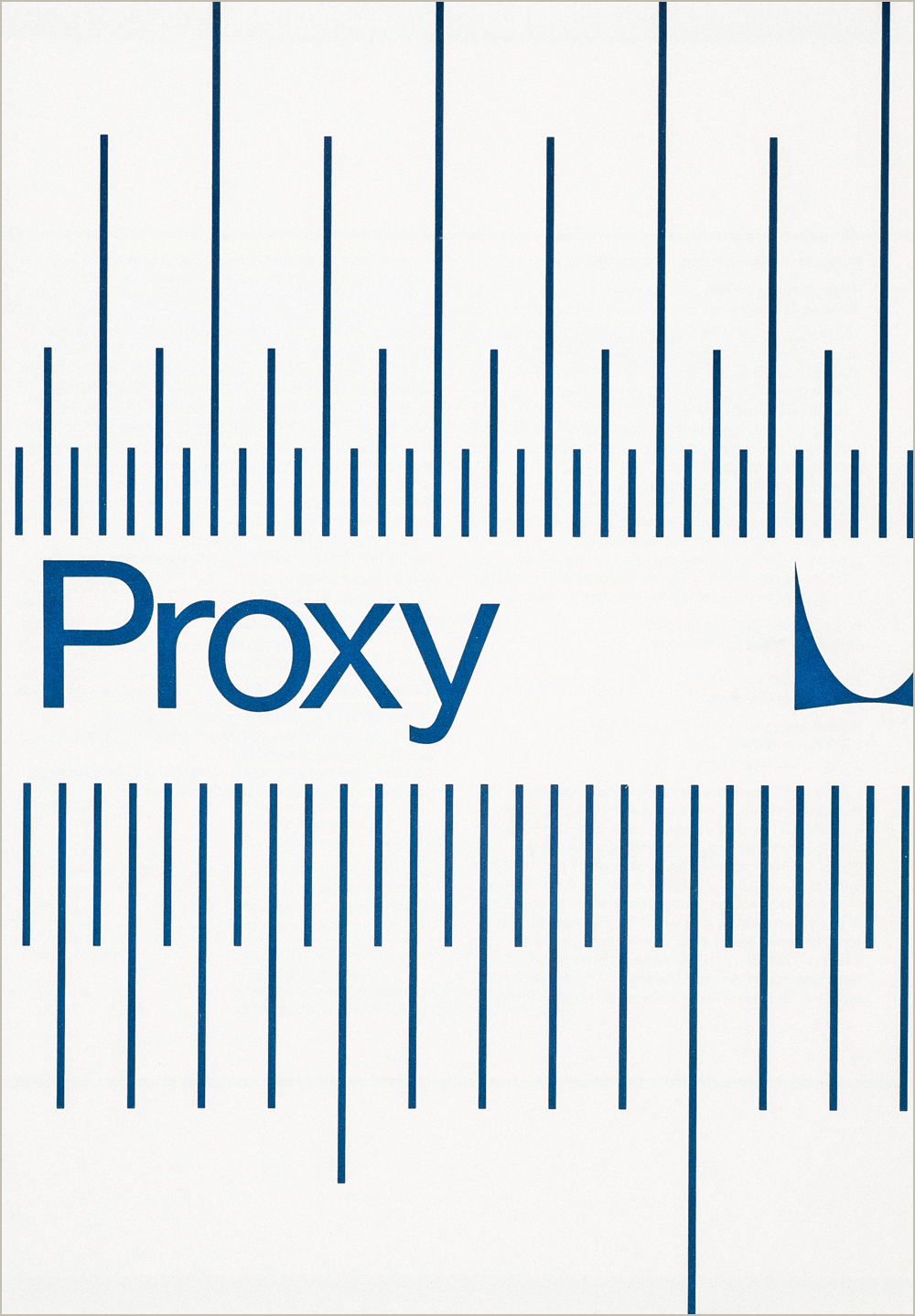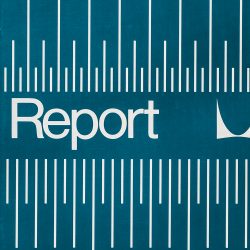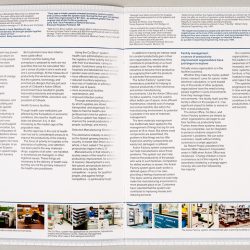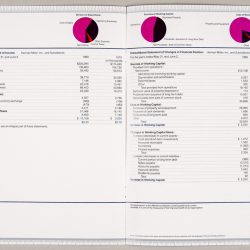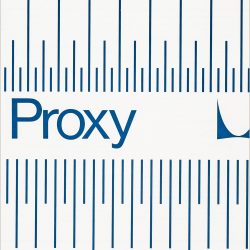 The subject of the 1980 Herman Miller Annual Report is Productivity. The lines on the front cover represent measurement. That measurement scale and examples of how Herman Miller addresses improving productivity runs in a band at the top and bottom of each page throughout the report.
Recognition ACD/STA 100 1980
SizeW 8.25" x H 11.75"
Paper/Material Dull coated cream cover and text stock.
Techniques Offset printing, 4 color process plus 1 spot color and satin coating. Saddle stitched.
Copyright Herman Miller Inc.
Artifact Type Original (3)
Donor Steve Frykholm
ID Number 3392